No one can ignore this touching tune.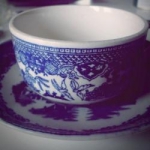 Rose Heichelbech
The Four Tops were first signed to the burgeoning record label of Motown in 1963 after 7 years of recording for smaller labels with little commercial success. Soon the Four Tops had helped to create not only the Motown sound, but the sound of the '60s at large. In 1964, "Baby I Need Your Loving" hit the charts with more to follow for the R & B group that the world couldn't get enough of.
The Four Tops, unlike some of the earlier doo wop and pop groups of the era, were quick to appear on TV programs promoting their new records and performing their hits. Often times the group would appear in their signature matching suits, so to see them in casual clothing (as in the video below) was a real rarity. Have a look at what they wore and hear the Four Tops sing one of the greatest love songs ever written in the following clip.