This high school senior decided that a recording just wouldn't do.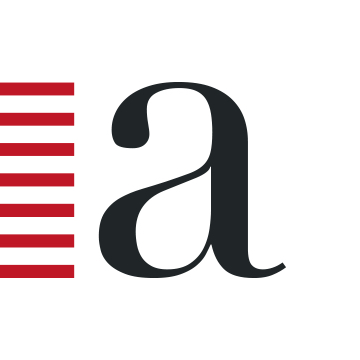 American Web Media
This story originally appeared at American Web Media.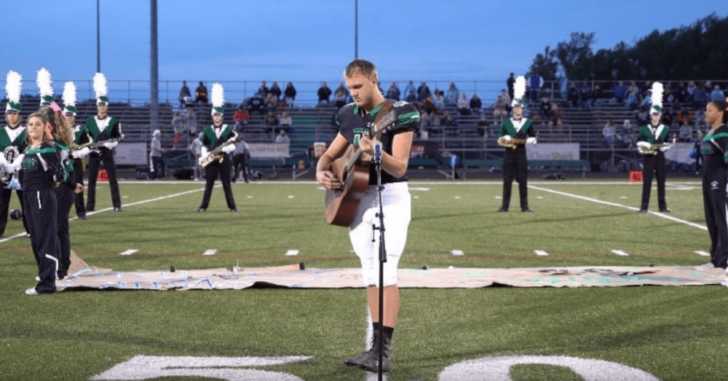 Jackson Dean Nicholson found himself in an awkward position when he realized no one was available to sing the national anthem before his high football game. Fans and players could have listened to a tape, but the high school senior wasn't sure a recording would do the song justice. So this aspiring singer/sportsman offered fans his own rendition instead!
The following video of his performance quickly went viral, with thousands of people lauding this creative teen's performance. Not only was it incredibly brave to play in front of so many people, Nicholson's acoustic rendering of The Star-Spangled Banner rightly floored fans – in the stadium and around the country — with its creative country style.
"It was very cool," the surprise performer told The Baltimore Sun. "I probably knew 90 percent of the people sitting in those stands, and they had no idea I was doing it 'til I brought my guitar out," he said.
Nicholson's patriotic gesture quickly set the virtual world ablaze, trending on Facebook, Twitter, YouTube, and other social media, and drawing thousands of comments. Fox News even broadcast the teen's performance.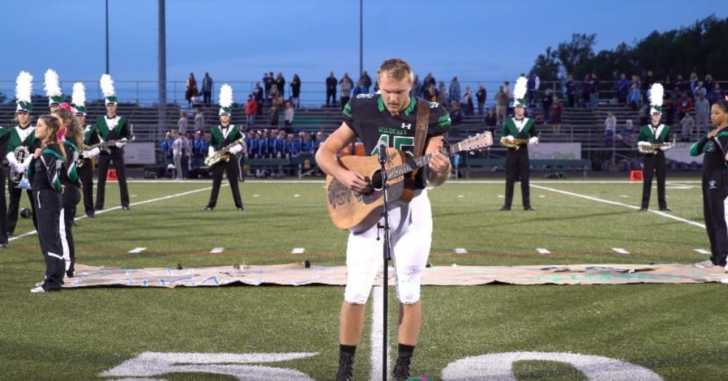 But even though Nicholson's performance was rather impromptu, this high school senior puts as much effort into singing, playing and songwriting as he does practicing with the team. Other examples of musical talent are available on his YouTube channel, which is filled with works dating back to his freshman year. One piece, "Man Upstairs," has even made into a music video.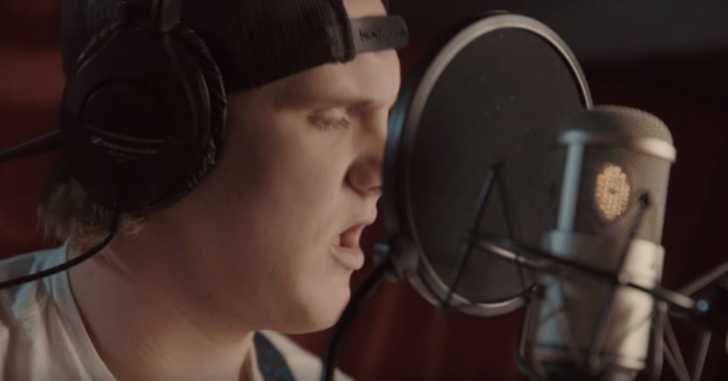 Nicholson's musical dreams even trump his athletic ambition. "This is my last year, then I'm done," he says. "I've got until January. I'll have all my credits done, and I only have to be enrolled for this semester. I got a waiver by my principal, and she's very supportive of what I do."
What do you think of this high schooler's performance? Check it out in the video below!