The intruder was intentionally seeking houses without surveillance equipment. Little did he know the Lamberts had recently adopted a rescue!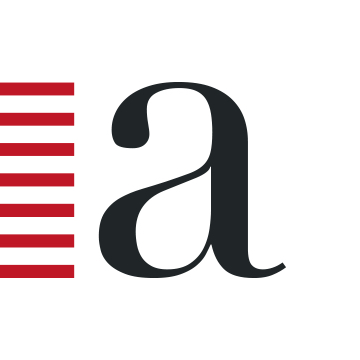 American Web Media
This story originally appeared at American Web Media.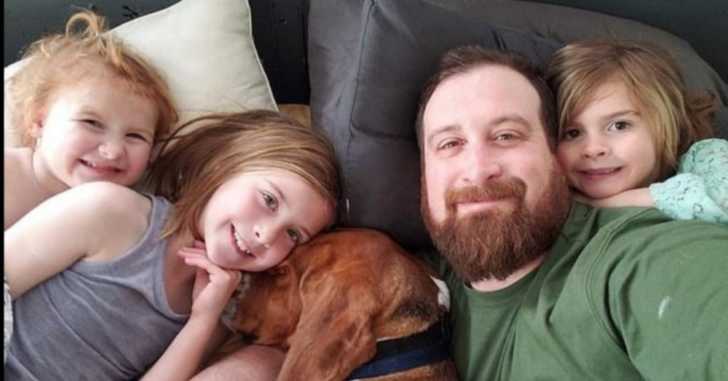 Earlier this year, Thom and Melissa Lambert adopted a rescue dog, Edgar. Three months later, the hound mix would rescue their three daughters when a deranged attacker entered their home.
A 20-year-old attacker, Thomas Dewald, broke into the Lamberts home early in the morning of April 28 with the intention of kidnapping one of the family's three-, six-, or nine-year-old daughters.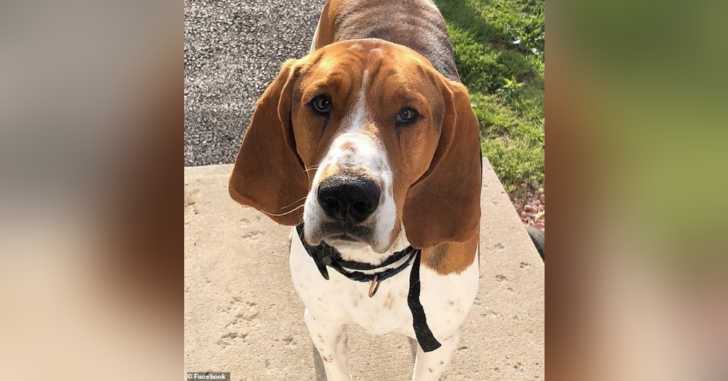 Dewald had already kidnapped a different neighborhood girl and stuffed her into his unsuspecting grandmother's trunk. He might have pulled the same trick again, but Edgar's growl stopped him in his tracks.
Fortunately, Thom and Melissa heard the foiled attack upstairs and called the police. But when the cops finally arrived, they didn't find any evidence to link Dewald to the scene.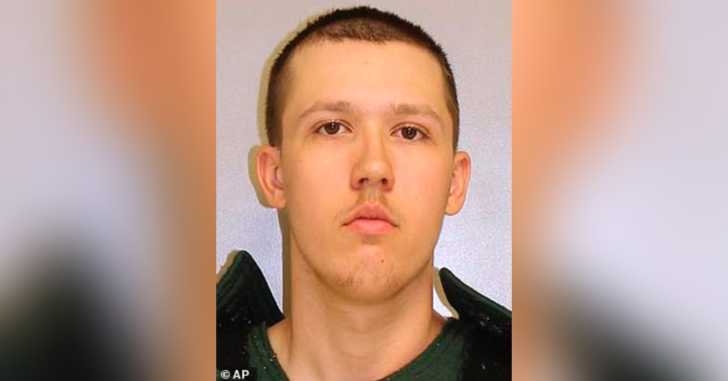 The young man cracked under questioning the following day, admitting to officers that he would have taken one of the girls, had not the family dog scared him off.
Dewald admitted to climbing in through a kitchen window with the sole purpose of taking one of these daughters out of her home. When Edgar blew his cover, he quickly fled the scene.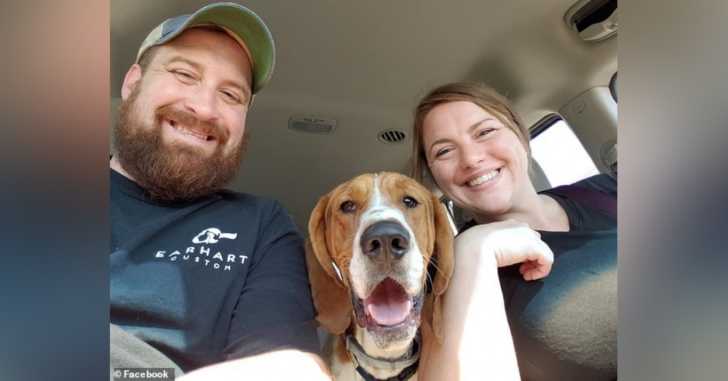 The clearly very disturbed young men had apparently been scouring the neighborhood in search of young female victims. He was seeking out homes without obvious surveillance equipment. Fortunately, the other kidnapped girl, who was only four years old, also managed to escape.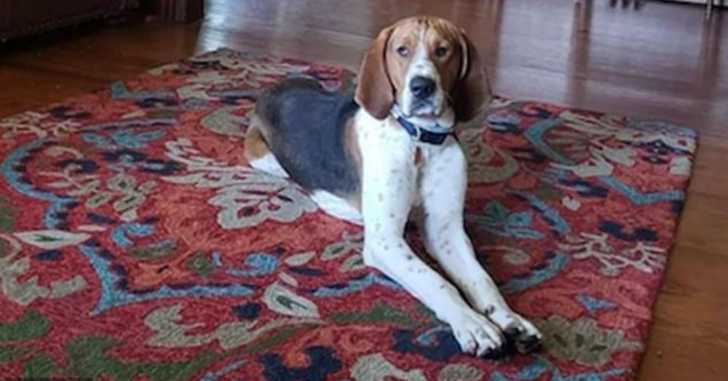 Now Thom and Melissa are really, really grateful they rescued a dog! The adoption almost didn't happen, because Melissa hasn't always considered herself a dog person.
"Yes, he has brought tons of love to my life but this week he literally saved my girls," she said. "If it were not for him waking us to make us aware someone was in our home, ours and daughters' lives would be tremendously different."