Antiques and Cupboards: March 11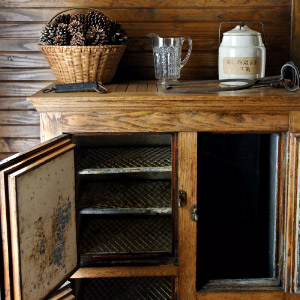 Dusty Old Thing
It's always enjoyable to see how members at Dusty Old Thing arrange their vintage and antique items in cupboards for display. Here are just a few that have recently caught our attention. We hope they give you some ideas on how to use cupboards, antique or new, to show off your treasures.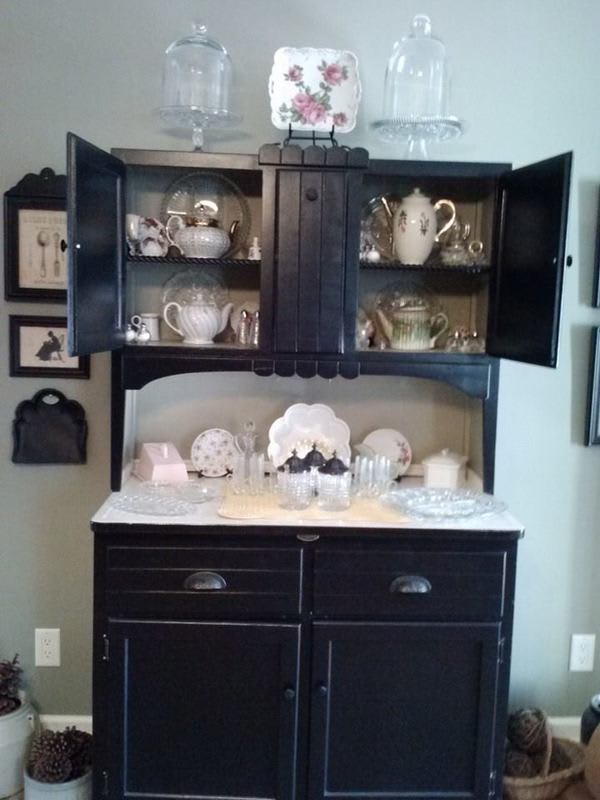 from Gloria Smart-Cormick: "My Hoosier that came direct from Hoosier Indiana. Circa 1930's…"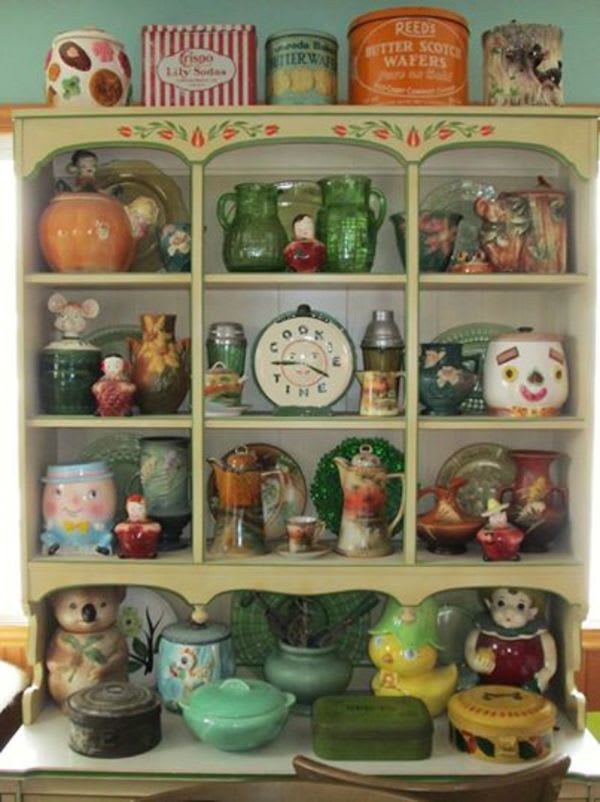 from Bridget Borchert: "My kitchen hutch. Got rid of the dust bunnies and switched out several items. A little refreshing change to boost the spirits on this gloomy yet much warmer day!"
Bridget also notes that she bought the hutch at a garage sale for $50…a good deal. The colors went with her kitchen.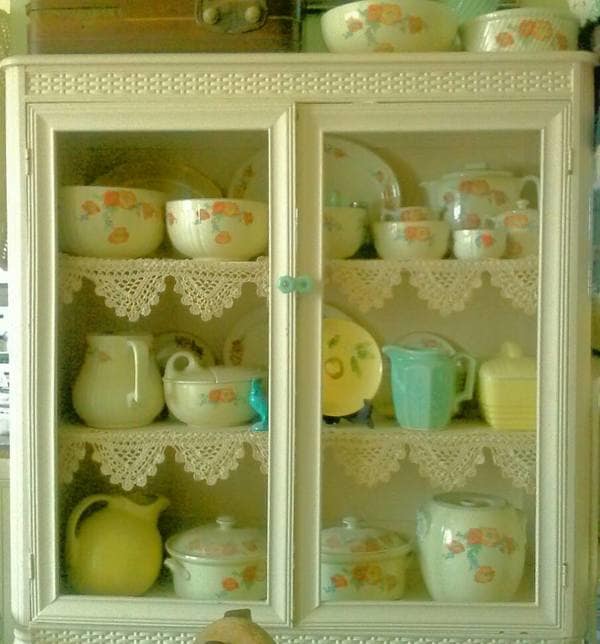 from Eileen Antolino: "My 1930's Hall's Orange Poppy dinnerware collection with a few yellow and jadite pieces and some majolica... Its funny how this collection started 12 years ago..I bought 4 little custard cups at a flea market not knowing anything about Hall's China..I just liked the pretty pattern..later I broke one and thought maybe I could find a replacement on this new thing on the internet I just signed up for…eBay!! That's all she wrote!! Now I'm a hopeless china and pottery enthusiast!! LOL"