Antique Spotlight: Kettles & Teapots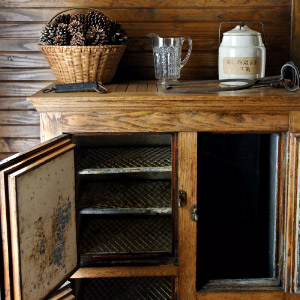 Dusty Old Thing
Teapots and kettles have a certain charm to them. They bring to mind cozying up by the hearth with a steaming cup of tea. For others, elegant teapots recall the classic English "High Tea," the opulence of a bygone era when a fine tea set could make a social statement. There's no denying the beauty and allure of tea kettles. Best of all, most of these antiques are not only pleasing to the eye but functional! Curious about collecting teapots and kettles? Read on to learn more about their history and how to identify them…
The history of tea kettles…
The origin of the very first tea kettle is still a subject of contention, but most historians agree that the original has its roots in Europe, and more specifically, England. Its design was likely influenced by a round Chinese wine pourer that was imported to England during the mid-1600s, along with Islamic coffee pots that also found their way to Europe around that time. Tea also made its European debut in the mid-17th century, and at first it was boiled in large iron cauldrons over an open flame. To make the process more convenient (and elegant) the teapot was born.
Because tea was initially a luxury item available only to the very rich, early tea kettles reflected their owners' wealth and were often made of silver. Soon the East India Tea Company commissioned Chinese artisans to construct teapots out of china, molding them to European tastes. They featured designs adapted from famous European prints and even family arms. When the price of tea dropped, tea kettles were adapted such that common folk could afford them– most were made of copper, which was cheap and also a great conductor of heat.
Teapots in the 20th century…
Trends in teapot construction gave rise to cast aluminum, enameled metal and polished aluminum kettles. In the 1920s and 30s, electric tea kettles gained popularity. Most notably, Russell Hobbs made a name for itself with the K1 electric tea kettle it introduced in England in 1955.
Antique teapots to look out for…
Glazed Porcelain & China
Staffordshire pottery- kettles produced in this part of central England during the late 19th century are known for glazed designs & transferware.
Fiesta- Art deco Fiestaware from the 1930s is considered valuable.
Early 20th Century Cast Aluminum
Wagner Manufacturing Company of Ohio- usually squat with straight sides that taper gently, wooden handles on thick wire, slightly domed lids that swivel. Also known for enamel Magnalite kettles.
Griswold Manufacturing Company of Pennsylvania- typically have faceted, flattened sides with flat swivel lids and a "Safety Fill" hole between lid and spout.
Cast Iron
Japanese tetsubins–small, low tea kettles with short spouts that come in a variety of colors. Feature relief designs on exteriors; arare or hobnail pattern is most popular.
Vintage Electric kettles:
General Electric
Russell Hobbs
A word on collecting…
Reproductions:Unfortunately it's common to find copy kats of 18th & 19th century designs. To avoid a regrettable purchase, make sure to buy from a reputable dealer, and, most importantly, give teapots a thorough examination for signs of aging. Pay special attention to riveting– it shouldn't look like fresh work! If a kettle has a small dent or a bit of pitting, that's not always a bad thing- sometimes it even adds value. Copper kettles shouldn't gleam brightly but have a nice, warm glow that comes with age.
Damage:A slight bit of wear is no cause for concern– and in fact may increase a tea kettle's value, as previously mentioned! But serious damage is another matter. Check wooden or bone handles for signs of splitting. Copper kettles that have undergone repair after splitting at the seams are often worth considerably less than those that have stayed intact. Silver teapots should be relatively untarnished as they were typically kept away from the hearth for fear of damage. Finally, with any teapot or kettle, be sure the lid and pot are a match! They should fit perfectly together and bear the same patina and general appearance.