If her talent was ever in doubt this cleared it up no problem!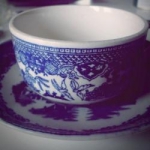 Rose Heichelbech
As one of the most influential and well-liked young stars of the '60s, Ann Margret was renowned for her pep and her sexiness. Opposite males leads like Elvis Presley and Dick Van Dyke, she was the darling of the decade for many young fellas (and probably the object of some jealousy by more than a few women).
Before she was an outright star though (2 years before the release of Bye Bye Birdie), see her in a screen test for the film State Fair in 1961 singing the song "Bill Bailey." She really shows that she knows how to sing and dance as she hams it up for the camera in this rare footage!
Have a look in the video below. And be sure to check out Audrey Hepburn opening up about her personal life and her experiences during WWII during a screen test for Roman Holiday by clicking "Next Page" after the video.