You can now search through and digitally read about half of the 40,000 documents, including his correspondences with famous individuals.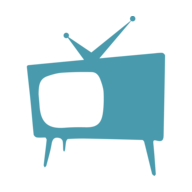 Timothy Roberts
Although there are many figures from US history that are worth considering, Abraham Lincoln is near the top of the list. The number of important documents that he has authored during his time in office is beyond count. Just thinking about the Gettysburg address or the Emancipation Proclamation shows you the scope of what he was able to do.
According to a report from Smithsonian, the writings of the 16th president are now available to read online. You can find them on the Library Of Congress website, where some 40,000 documents out of the personal collection of President Lincoln are posted.
The Lincoln Studies Center at Knox College in Illinois is where many of the papers were transcribed between 1999 and 2002. The Internet project was started in 2018 and more than 10,000 letters have been transcribed since that time. You can now search through and digitally read about half of the 40,000 documents.
https://www.instagram.com/p/CEUZ3VJnEIv/
The project is known as the Lincoln Papers collection and you can find many famous documents, even some that are quite rare. This includes the first and 2nd inaugural address of Lincoln as well as the first draft of the Emancipation Proclamation. There are also earlier copies of the Gettysburg address that history buffs are sure to love.
In addition to those documents, personal letters that were sent and received by Lincoln can also be read. These include correspondence with famous individuals, such as Andrew Johnson and Ulysses S Grant. You can also read a letter of condolence to Mary Todd Lincoln from Queen Victoria that was sent after his assassination in 1865.
The LOC.gov website now holds the digital collection. They are also looking for people to transcribe some 16,000 pages of suffragists documents.