A Little Bit of Yard Art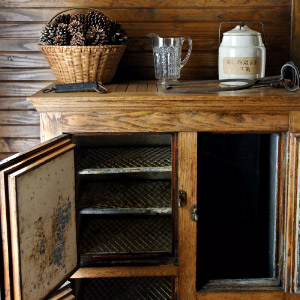 Dusty Old Thing
We love things that are fun; things that make people stop and smile. We love the unexpected.
By now those who have followed Dusty Old Thing for very long know that we are minimalists at heart. We love antiques, but we tend to like a sparse display…unless the display is wild and colorful and it, itself, is the focus of attention. We're generally not much for yard art except for urns and benches and fountains and statutes and strange columns and whirlygigs and old water pumps and hitching posts and carriage steps and anything iron…oh, well, it's obvious we're not THAT minimalist.
Of course no one advocates putting good antiques outside where they could be harmed by the elements or "re-purposing" that ruins a piece. But that leaves a world of room for creativity using things that are no longer serviceable and that might, otherwise, end up junked. They can turn heads, bring back memories, start conversations, bring smiles and provide new homes for flowers and birds.
Here are a few we've selected from our readers' recent posts. We hope you like them. Our thanks go to Judy, Donna, Gypsy and Carol for sharing them with us all.