Almost 3 decades later and they're doing a reboot.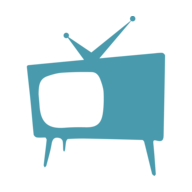 Timothy Roberts
It's hard to believe that it has been almost 3 decades since A League of Their Own was in the movie theaters. Then again, almost 8 decades have passed since the All-American Girls Professional Baseball League was established. Although it is been a while, the movie is getting a reboot.
Most people remember the movie, if not for the comedy at least for the stars. Those stars included Gina Davis, Tom Hanks, and Madonna. Amazon Prime is now planning on presenting the streaming series that is based on the movie.
This isn't the first time that we've heard about this possibility. The development of the program was announced by Amazon studios, which they called a "comedy infusing the warmth, humor and DNA of the classic film, while taking a contemporary spin on the stories of the women surrounding the All-American Girls Professional Baseball League." That first announcement was back in 2018, but now Amazon is ordering the series.
The team of Abbi Jacobson, costar in the Broad City series on Comedy Central, and Will Graham, a director and producer, will create the hour-long show. A joint-segment was released associated with the series.
https://www.instagram.com/p/CCa04IKlbE9/
"We grew up obsessed with the film, like everyone else," they said. "Three years ago, we approached Sony with the idea of telling a new, still overlooked set of those stories. With the help of an enormously talented team of collaborators, an amazing cast, and the devoted support of Amazon to this project, we feel beyond lucky and excited to get to bring these characters to life."
Jacobson will be starring in the series with Chanté Adams of "Roxanne Roxanne," D'Arcy Carden of "The Good Place," and a number of other actresses. There will also be recurring guest stars, including comedians Kate Berlant and Molly Ephraim.
Some of the surviving members of the league were also working as consultants on the pilot. Those former players will continue to offer consulting during the filming of the series.
The official premiere date has not been released.