A Bit of Christmas Memories: December 23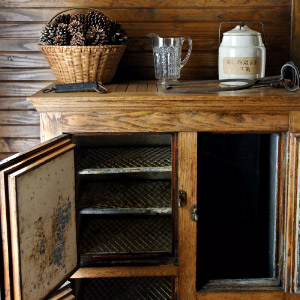 Dusty Old Thing
Many of us are already celebrating the holidays with our families. We hope that everyone has some time to enjoy sharing old photos and old stories to bring back memories of Christmas and the other holidays from long ago. Here are a few photos that were shared with us by our readers. We hope you will enjoy them. They show a part of who we are.
from Kara Day: "My grandparents always filled the house with Christmas decorations. Granddaddy was especially fond of his trains and Christmas town. This photo was taken when my mom was young, but Granddaddy continued to set up his trains throughout my childhood, too! I was blessed to receive most of the things you see here… the trains still work! And I still have Grandma's beautiful collection of Christmas tree ornaments!"
We just want to wish everyone a Christmas full of meaning and joy.