I'll take one of each, please.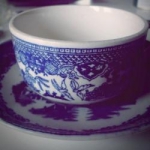 Rose Heichelbech
Look back at old photos and clothing catalogs and one thing is evident: people dressed a lot nicer back then. From everyone wearing hats to the gorgeous accessories that women had, it was a time of elegance when it came to fashion. One area in which vintage styles excelled were the shoes. From diamonds to multiple tones of leather to fun canvas numbers, women's shoes of the early to mid-20th century were so fun and fashionable. It kind of makes you wish that these styles would come back into fashion!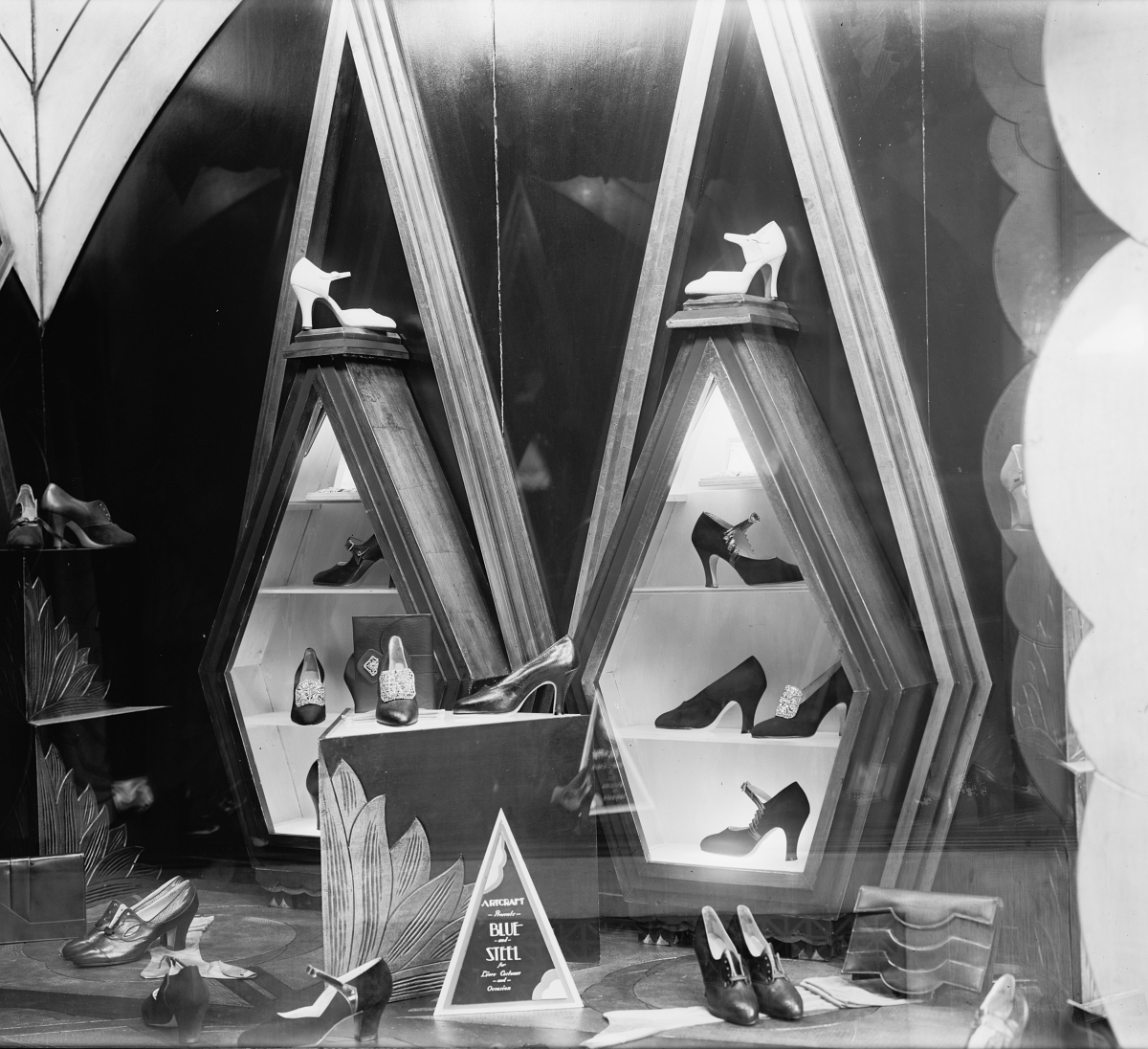 9) Sensible Heels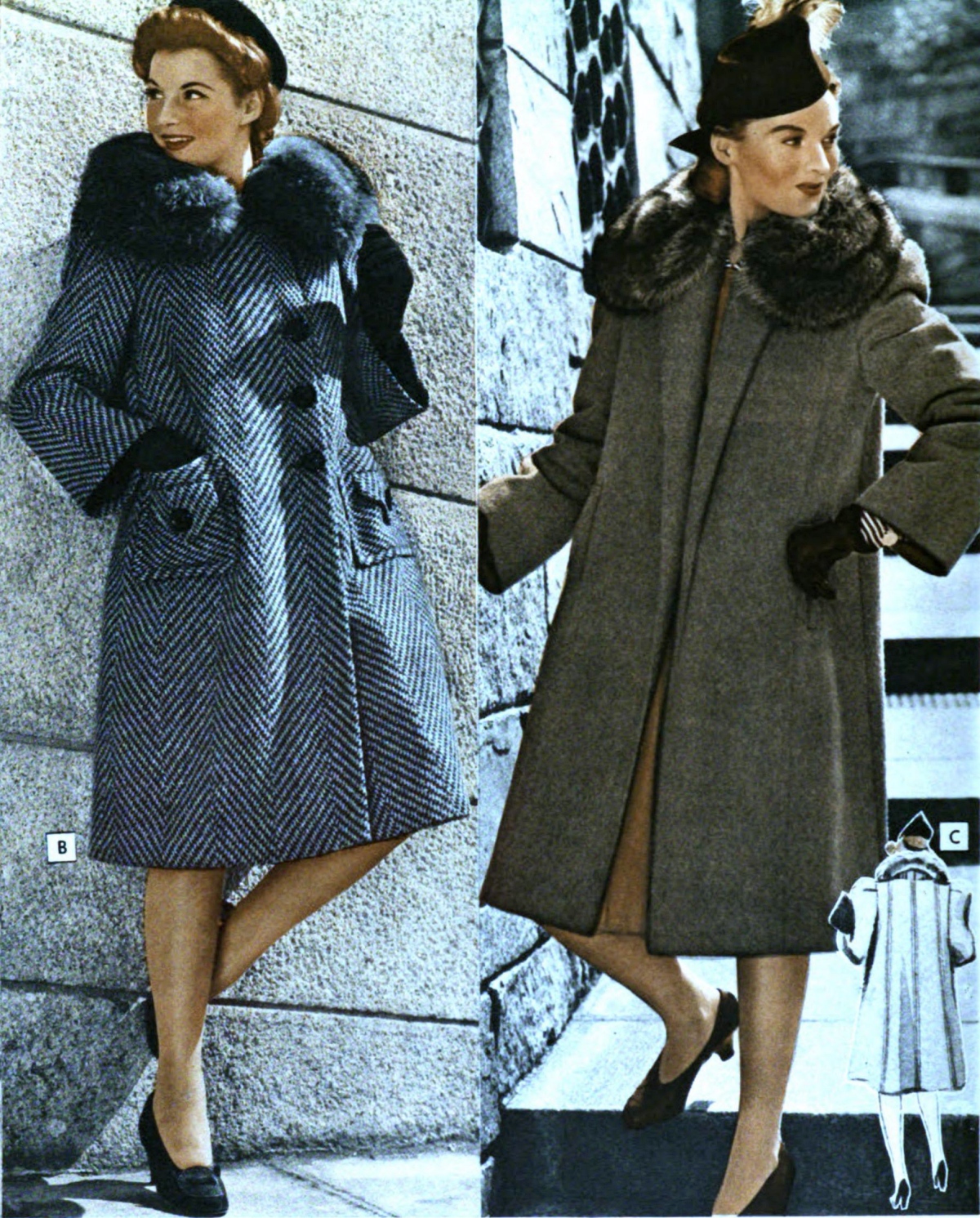 For years many women wore sensible heels. These were neither too high not too short and heels like these had a wide base so one was always steady on her feet.
8) Decorated Canvas Oxfords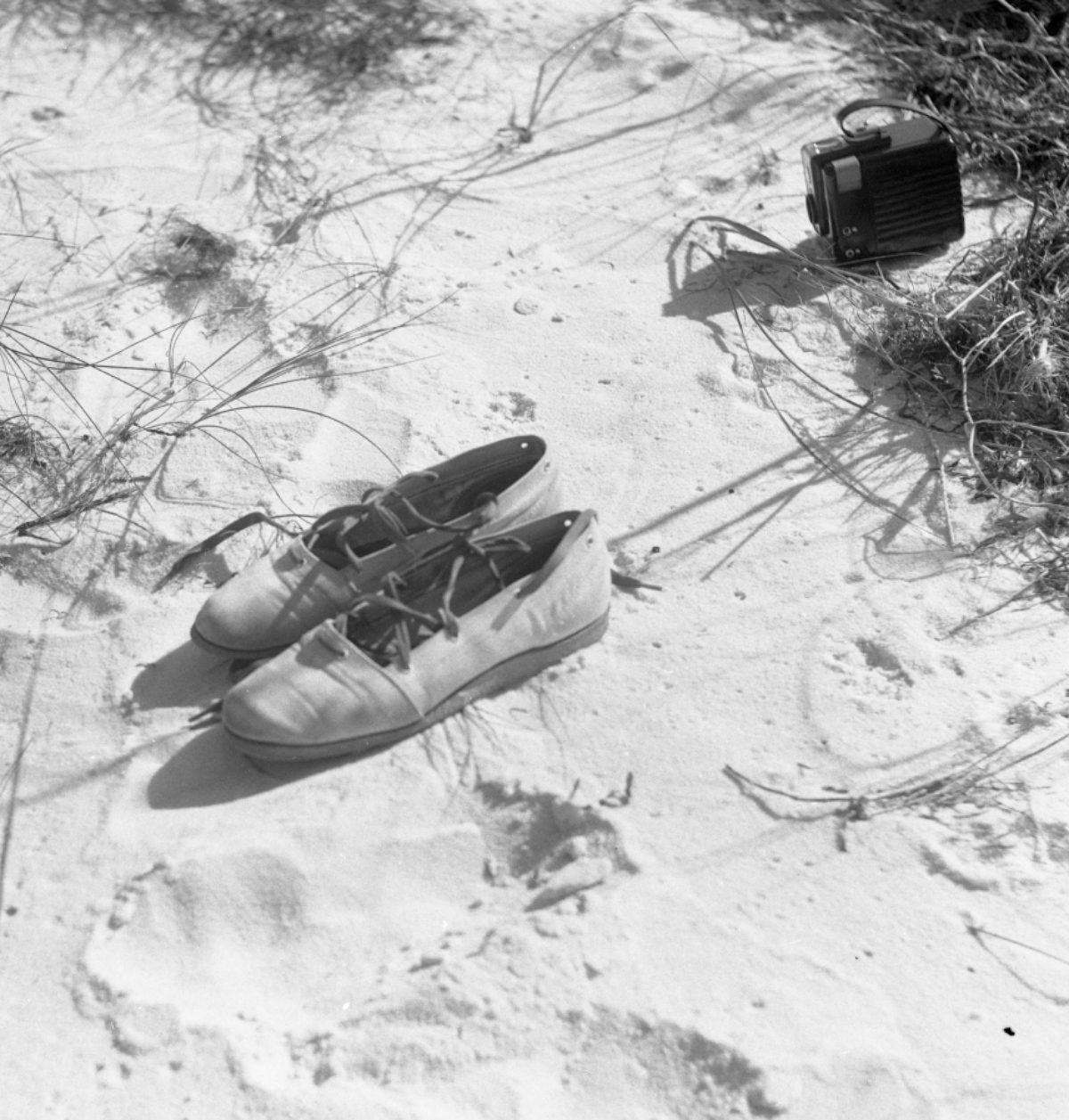 These fun, casual shoes were often worn for the beach, for picnics, or other spring and summer activities where women let their hair down. Unlike plain canvas shoes, these kicks were playful and feminine and often featured bows, bright colors, contrasting details or other design elements that set them apart from plain Keds or crepe-soled shoes.
7) Saddle Shoes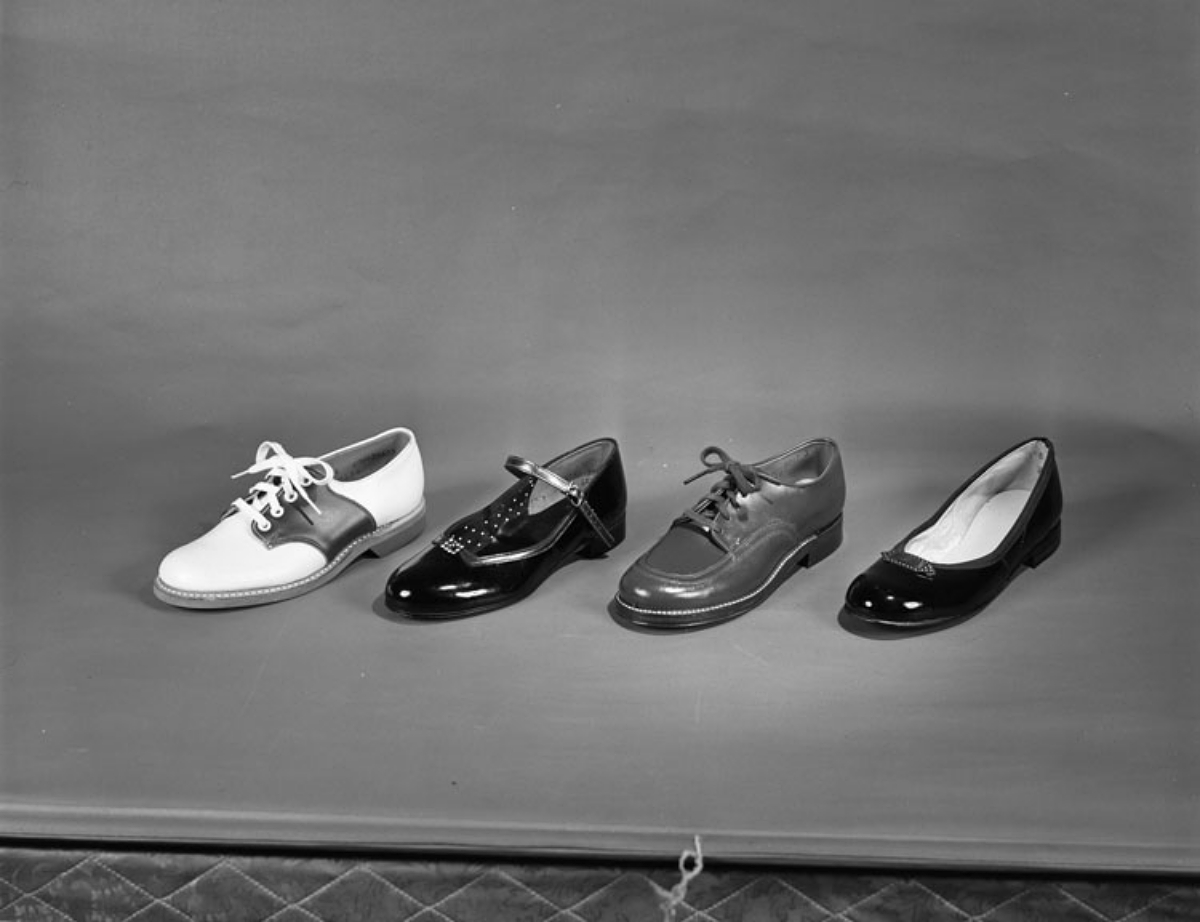 Once a staple of anyone of school age from toddlers to college kids, saddle shoes were the fashion basic of the 1940s through the 1970s. They were comfy and they had that cute 2-tone look that regular shoes did not.
6) Ankle Strap Heels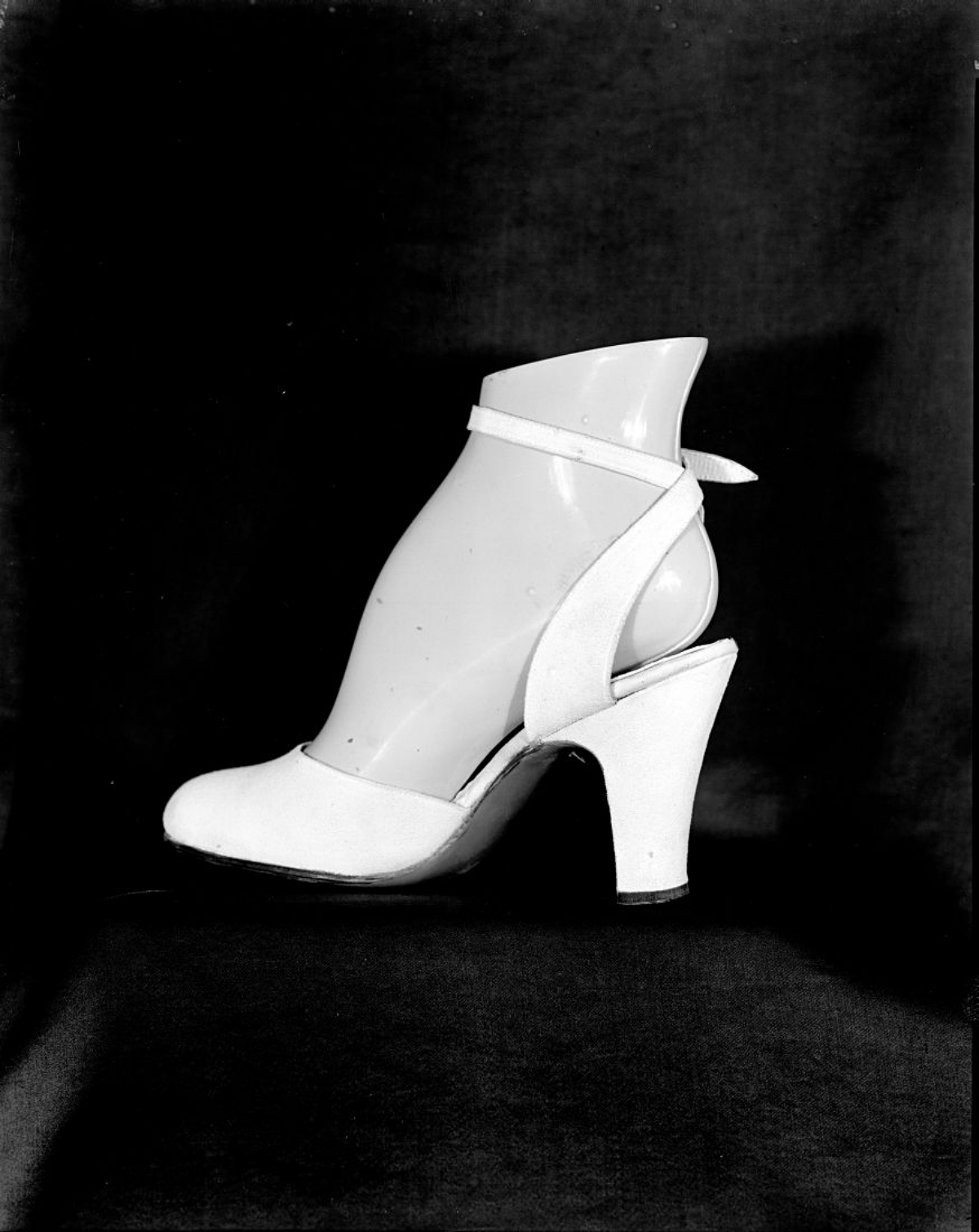 These classic shoes were the look of the 1940s and became popular again in the 1970s when a revival of Depression era and wartime fashions emerged. Much like the sensible heel these shoes were often fairly comfortable. But, these shoes were just a little dressier and often featured saturated colors or details at the buckle that made them stand out in the best possible way.
5) Edwardian Satin Slipper Heels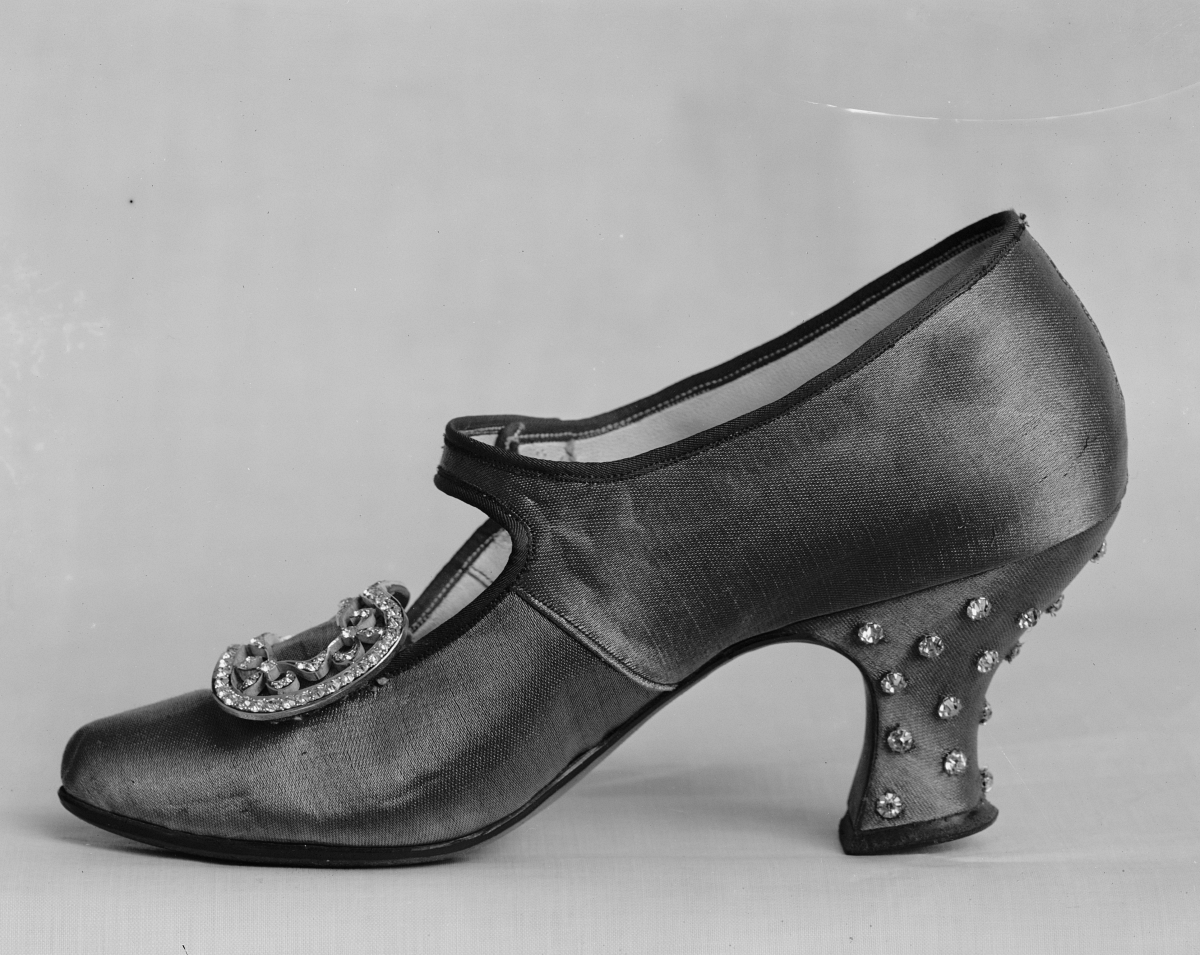 These were often custom made and had details like rhinestones and diamanté heels or gold embroidery over the toe area. If made from silk these shoes wouldn't never hold up to rain storm. But, for women of great wealth during the tail end of the Gilded Age they were a must have for all those balls and formal dinners.
4) Aligator Texture Heels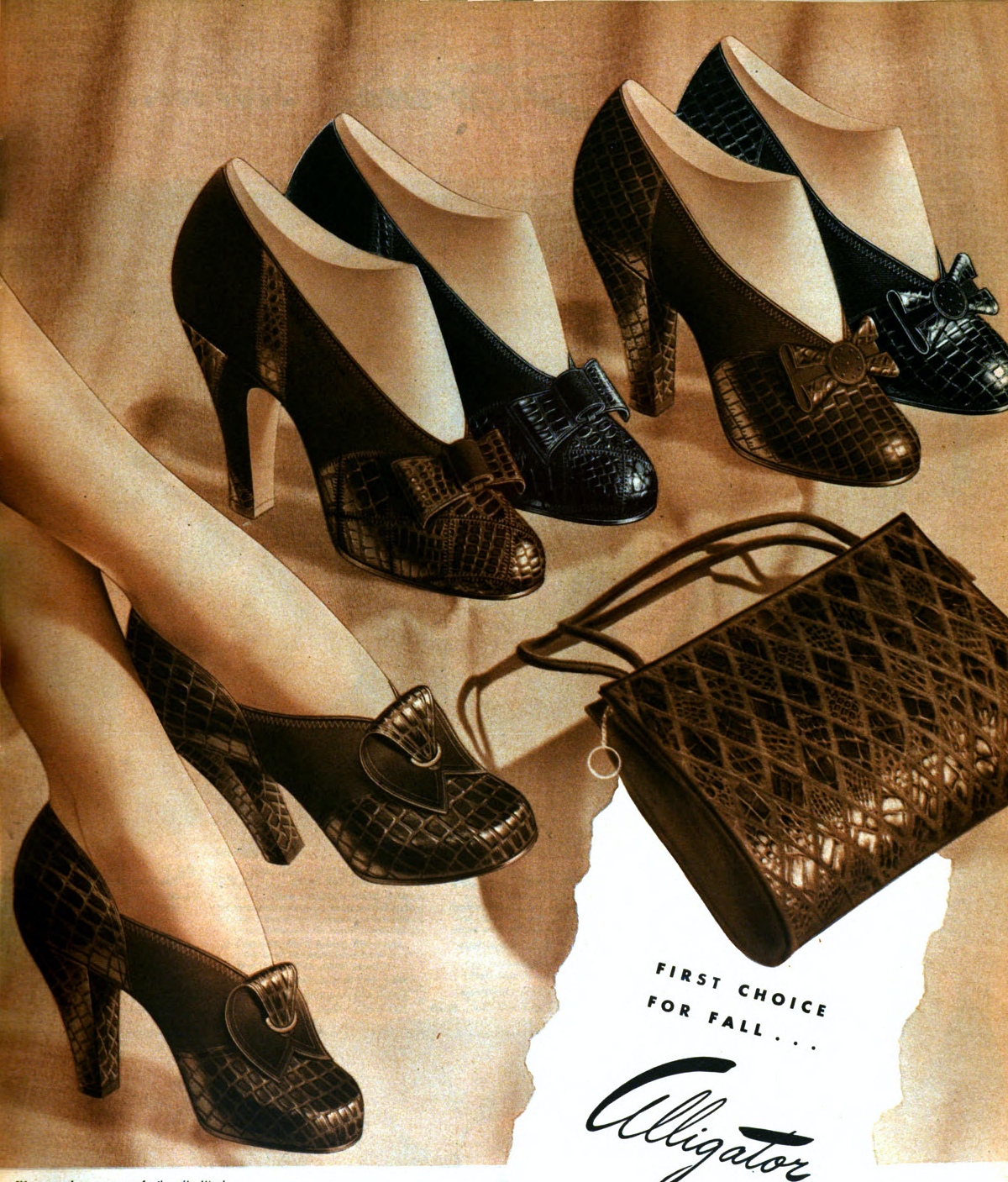 These shoes were all the rage once upon a time and often had matching handbags you could buy to go with. The textures on these shoe was fabulous and on these models even extended down to the bottom of the heel itself. Small details like bows, buckles, and decorations made these shoes feel really special, too.
3) Kiltie Shoes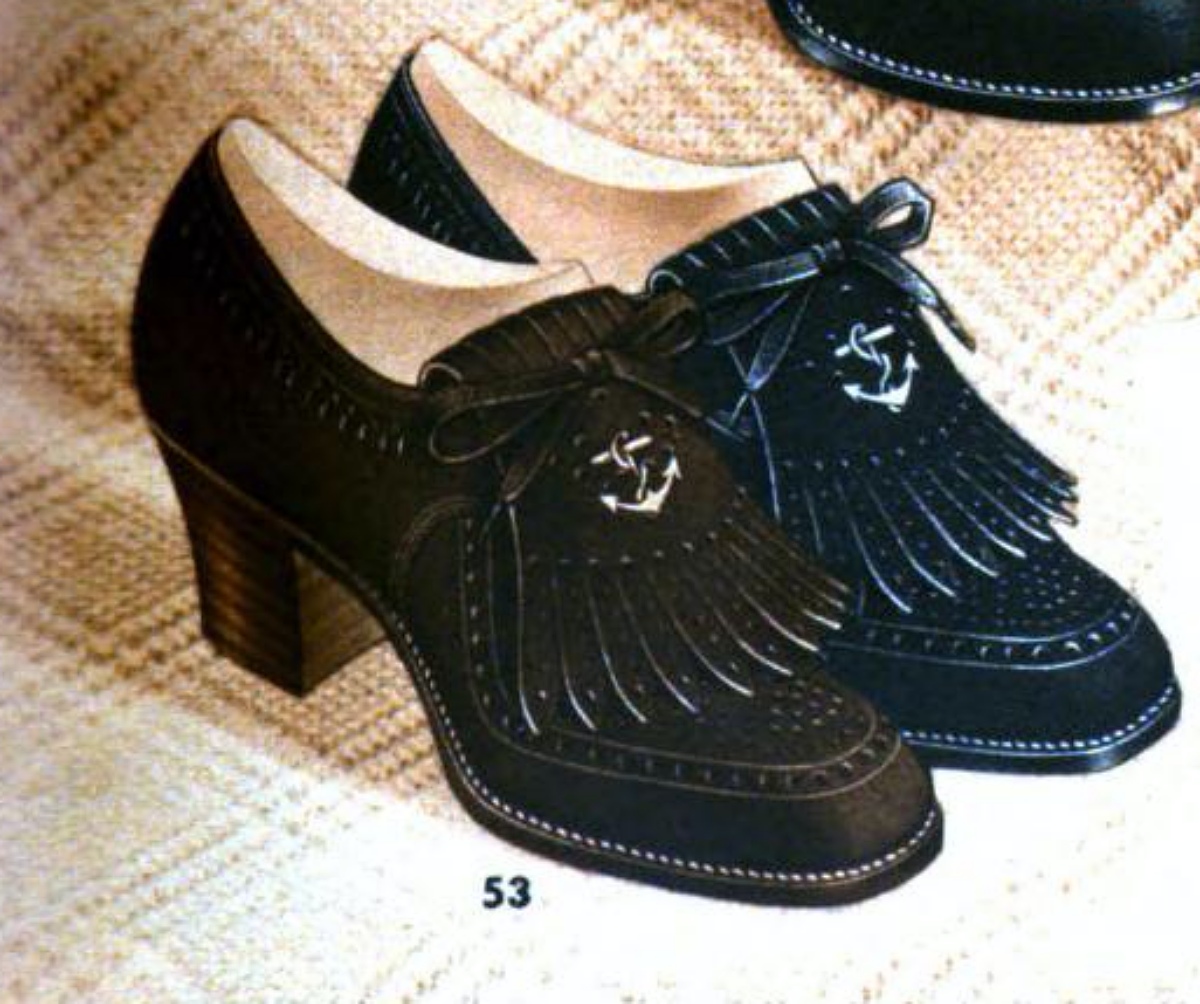 With their leather or suede fringe over the top of the shoe these were so fun- if somewhat impractical when compared to shoes without fringe. These cuties even had little anchors on them!
2) Gaiter Shoes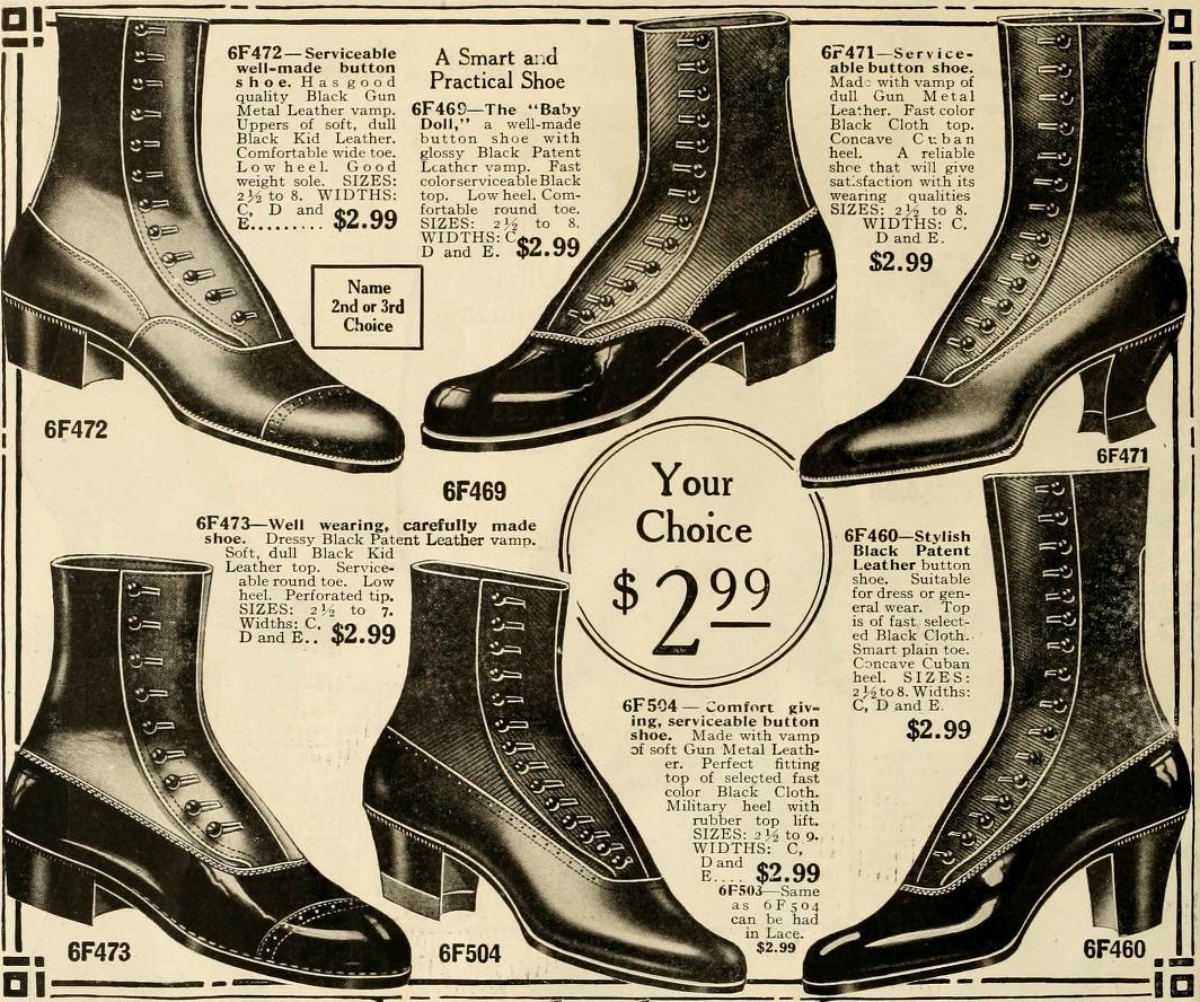 This style featured built-in gaiters for a special look. Of course, if we had these today a zipper on the side would be useful to avoid having to use a button hook to close all those buttons!
1) Crossover Strap Heels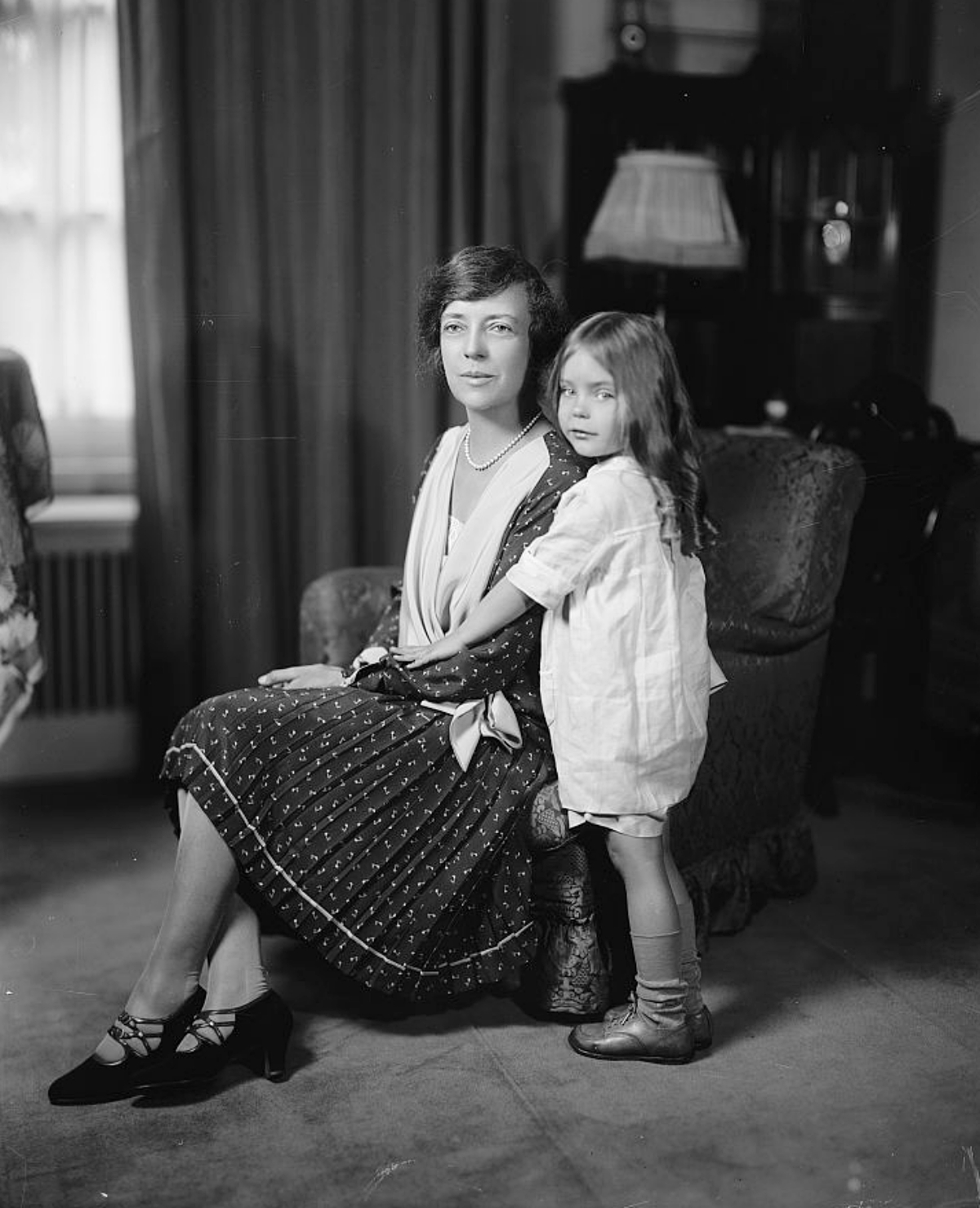 These shoes were often low, but they had these amazing criss-cross straps that went over the top of the foot. It's craftsmanship like this that you just don't often see today. And it's a shame. Just look how they instantly bring a sense of style to an otherwise plain outfit.