The outside is tame, but inside is an explosion of pattern and color.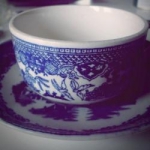 Rose Heichelbech
This late 1960s decor time capsule home in Houston is for sale and has been since beginning of 2018! This house has recently had the price reduced, so we hope someone who loves 1960s style will snap this gorgeous house up. We adore this style of decorating since it reminds us of so many homes from the era where we made fond memories.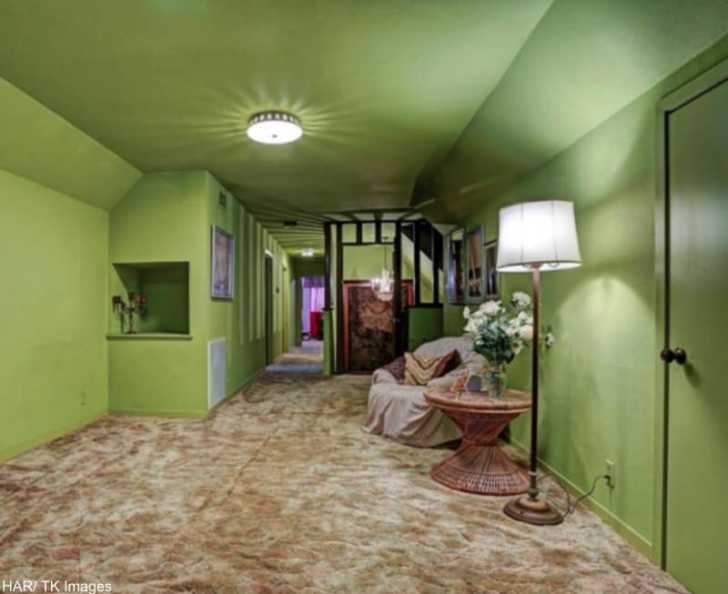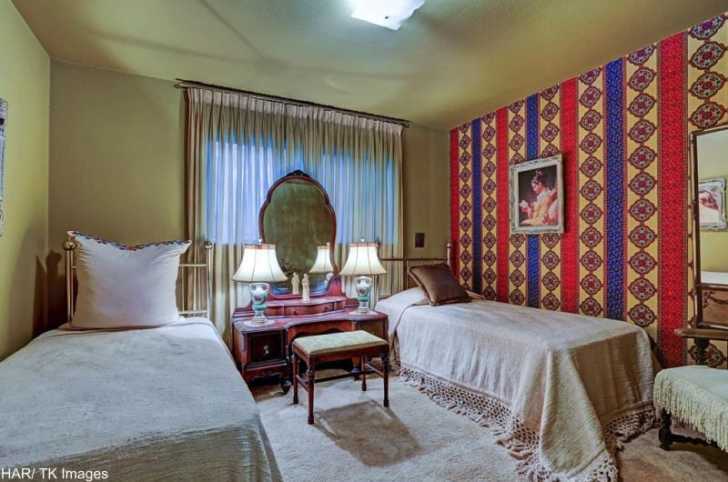 From the copper pans in the kitchen to the saturated green and purple walls to the out-of-this-world romantic master bedroom, this home has some great style and iconic decor. The bright colors, mix of styles, and wallpapered ceilings might be a bit much for some, but to us this home represents the very best of 1960s style. The house was built in the 1950s, but was vibrantly redecorated in the late 1960s.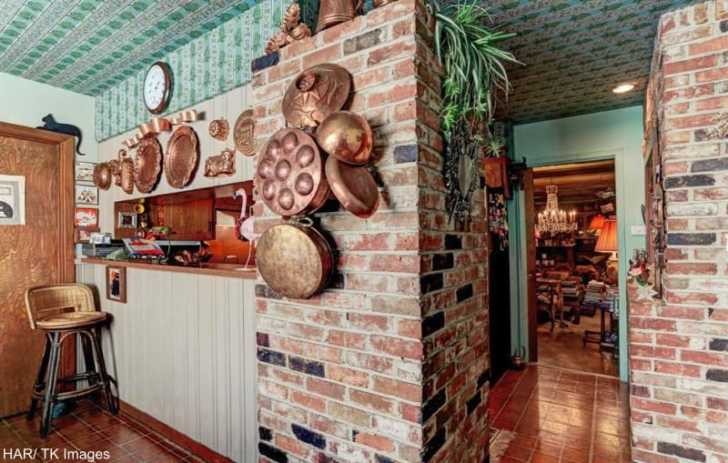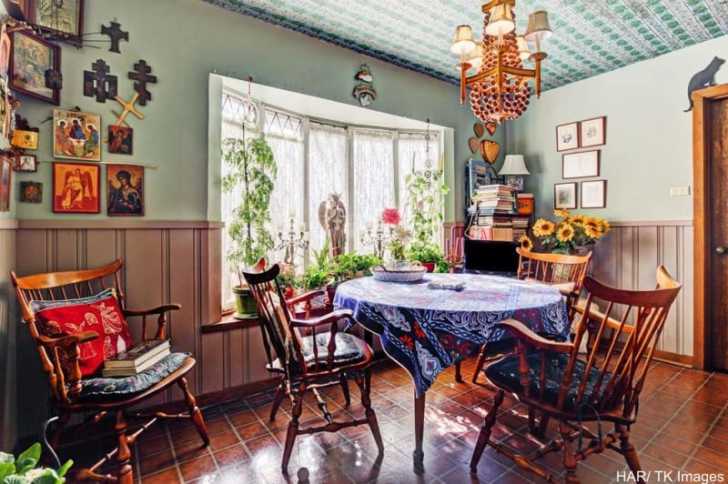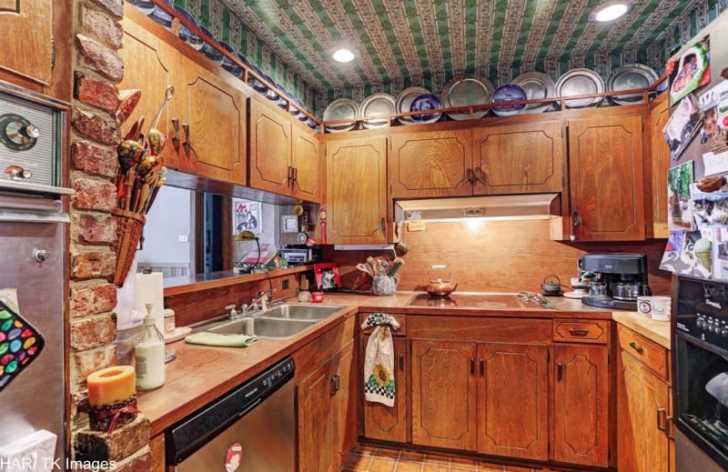 Click "Next Page" to see more of this 1960s time capsule home!