"Sick" dolls here are cared for as if they are patients.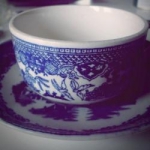 Rose Heichelbech
In Lisbon, Portugal, there is a family-owned business that has been in operation since 1830 and they call it the Doll Hospital! Dolls of every kind are repaired here, from metal to porcelain to rubber and vinyl. Their cracks and missing parts are referred to as illnesses and the dolls are the patients.
If you find the sight of dolls in pieces a bit unsettling then don't ask about the doll morgue, where piles upon piles of old baby dolls lie useless or the organ donors (stored in an old and expansive card catalog). Interestingly the doll doctors at this hospital use forceps, surgical scissors, and scalpels to perform their surgeries, just like real doctors.
Head doll doctor ,Manuela Cutileiro, says that upon receiving their repaired dolls many people are overcome with nostalgia for their childhoods. Check out this quirky doll repair shop in the fun video below.