Patti Rumfola, a 1960 Hoover graduate, lost her purse at the high school in the 1950s. The purse was recently found and acted as a time capsule.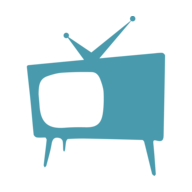 Timothy Roberts
A red purse was found at North Canton Middle School in 2019 by a custodian. The purse had been lost in the 1950s and looking inside was like looking into the past. Repairs were taking place to the lockers when the bag was found wedged behind a piece of detachable metal. It was a little dirty and dusty but the contents were well preserved. Patti Rumfola had lost the purse in 1957 when she attended what was then "Hoover High School" as a teenager.
A look inside of the bag shows life as a teenager who was active, organized and had a happy family life. Some of the items found included the American Junior Red Cross Cards, YMCA membership, ticket stubs, sharpened pencils, pens, a pocket calendar, and pictures of friends and family.
After they figured out that Rumfola was the owner of the purse, they got in contact with the North Canton Alumni Association to see if they could locate her. The organization was able to determine that she had graduated from that high school in 1960.
Unfortunately, Rumfola had passed away at the age of 71 in 2013 while living in Pennsylvania. It seems as if she lived a full life, and her obituary showed she had worked in Annapolis, Maryland, before retiring as a schoolteacher. She had an active life in her community when she was young and, as an adult, she helped to get the Theater Arts Guild up and running as well as working with the Young Women's Club in Punxsutawney, Pennsylvania. Rumfola was a seamstress and costume designer with the Reitz theatre and spent time with her children and grandchildren.
Since the purse could not be returned to the rightful owner, her grown children were contacted. "Patti's five children were together for a family gathering in the fall where they opened the purse to have a glimpse into their mother's life as a teenager at Hoover High School," the North Canton Middle School wrote on Facebook. "Each of her five children kept one of the wheat pennies as a token of remembrance of their mom."
A custodian was repairing lockers at a high school in 2019 when he found a red bag wedged behind a piece of detachable metal.
They found out that the bag was lost by Patti Rumfola in 1957.
Looking into the bag was like looking at a time capsule of a teenager from the 1950s in Ohio.
They were unable to return the purse to Rumfola because she had passed away in 2013. They contacted her grown children and each kept a penny from the bag to remember their mom.