Some of these projects look like paintings!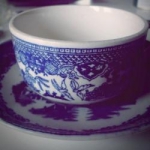 Rose Heichelbech
Linoleum was invented in 1860, but beginning in the 1920s and 1930s, the material took on vibrant colors and patterns that we're still dreaming about today. Of course there were plenty of neutral, staid linoleum designs, but in many homes the bright colors and bold patterns of linoleum were considered quite rendy. Many of the most eye-catching designs were made by using sections of contrasting linoleum inlaid into a larger piece, often done in the factory- but sometimes done by hand.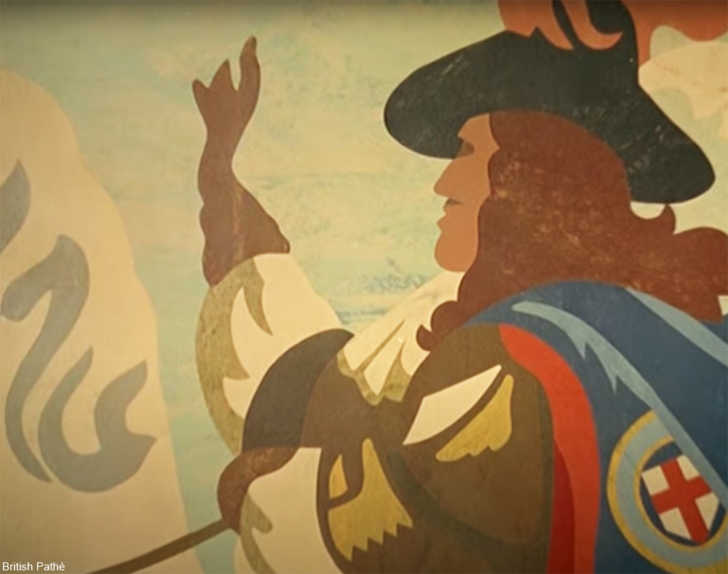 There were also a number of artists and artisans who used linoleum to create large wall and floor murals with all the skill of a painter with his paintbrush. These striking designs in bright colors are reminiscent of the stylized WPA posters advertising the U.S. national parks that were created in the 1930s. The designs capture a moment in time when creating an incredibly colorful (yet equally functional) home was the ideal that many people aspired to.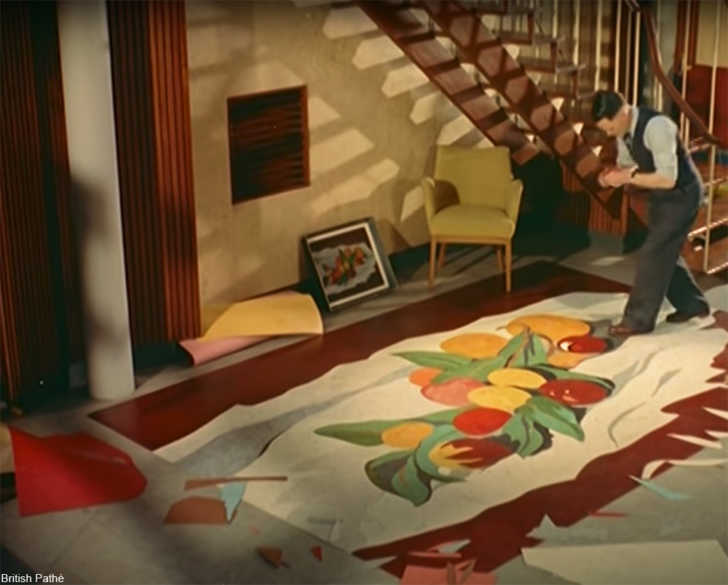 There were also a number of home decor and craft projects to be done with linoleum, but these look quite different to how we use linoleum these days. Long before brown and beige took over the design world in the 1970s and 1980s, these cheerful designs captured the spirit of what mid-century decorating was all about.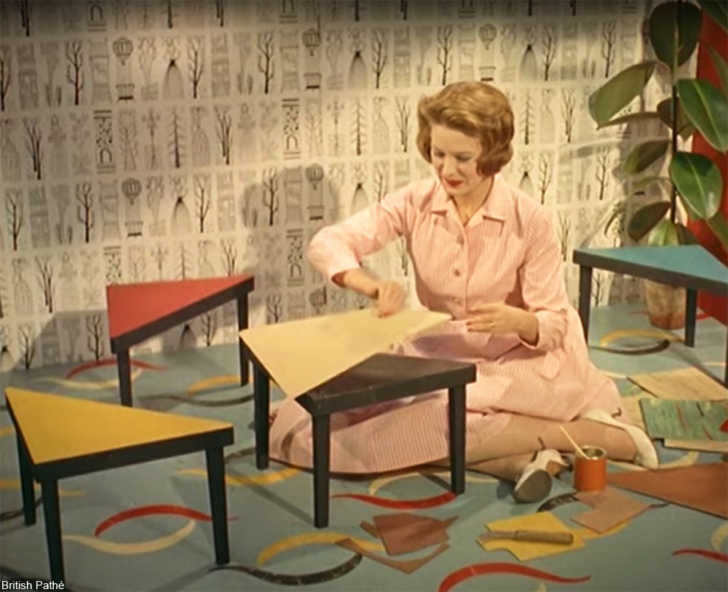 Have a look at some of these beautiful linoleum projects being created in the film clip below from 1958.