There are so many layers!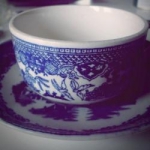 Rose Heichelbech
We all know that historical clothing has many components that we today would not recognize. But, we rarely get the chance to see just exactly how many layers and how much effort went into to making up a 1700s lady. These re-enactors working with the National Museums Liverpool and the Lady Lever Art Gallery give us an idea of just how many steps there were for elite women in the 18th century.
She needs help and rightly so: there are so many layers! From petticoats to stomachers to chemises and bonnets, there were so many steps in the process of becoming ready for the world back then. Of course, the maid's outfit would naturally be much simpler, for how can she dress her mistress if her own clothes took that long? Have a look in the video below. And be sure to check out some of the most fashionable people throughout history right here.