It's hard to believe all this magic desk does.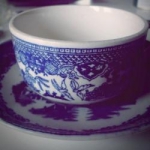 Rose Heichelbech
These days some desks don't even come with drawers, let alone secret drawers that lock with keys. Our modern paperless living has made the desk more of a computer table than a true desk. But, in the days of yore writing desks and secretary desks were considered high-tech pieces of equipment that any man of means would have had. These complicated pieces of furniture were not only made with beauty in mind, but they also held many drawers, slots, and even secret compartments.
This was the way that everyone from businessmen to lawyers to kings kept their papers and correspondence straight. There are models at every segment of the price range, but furniture makers, Abraham and David Roentgen were the top of the game in the late 1700s and made furniture for many of the royal houses of Europe. The Roentgen's created the "Berlin" secretary desk for the Prussian king, Frederich Wilhelm II, to the finest of standards.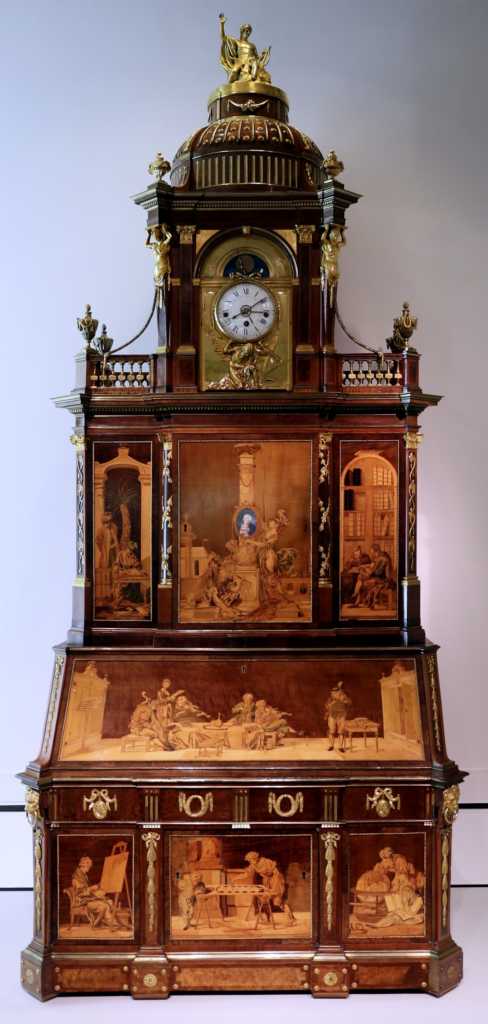 The neoclassic cabinet desk features a variety of inlaid woodwork and gilt ornaments, as well as a lofty stature taller than a man. But, the real workmanship lies inside this stunning piece of machinery. A series of locks and levers reveals hidden chamber after hidden chamber in this unique desk. Push a button and a secret drawer emerges, push another and one on the other side pops open, push it again and a secret drawer inside the first comes to your service.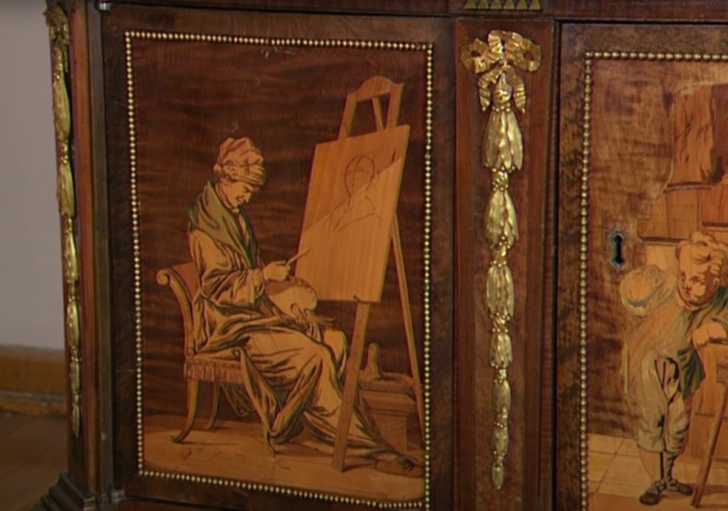 The desk also features a clock in the upper portion as well as a scenes of learning depicted in marquetry on the front of the doors. At the turn of a key a dumbwaiter of sorts brings into view an previously hidden set of drawers as if from out of nowhere. There really were no other comparable cabinet or furniture makers at the time.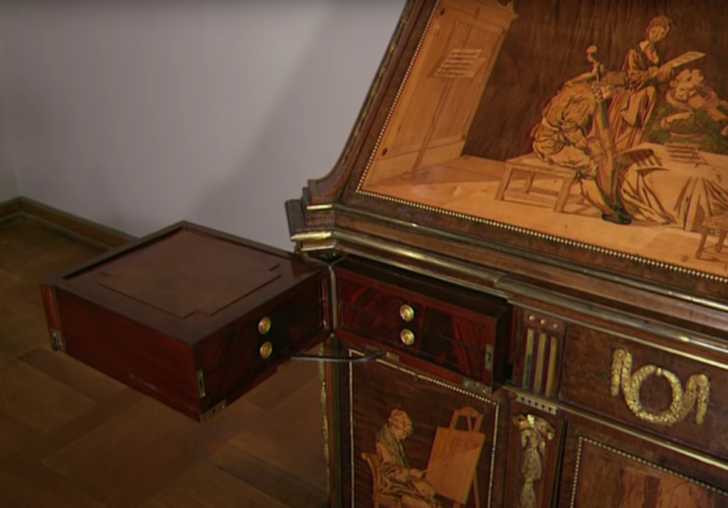 The piece de resistance is that another internal mechanism brings an easel from the largest upper section at the center, just to make sure that the king had absolutely everything he could possibly need.
This phenomenal piece of cabinetry was the height of sophistication when it was made in 1779. With no other gadgets of note for getting paperwork done at the time (no calculators, fountain pens, file cabinets, or computers) a grand desk like this (with all the secret compartments a person could want) was the answer to life's problems back then. This item is held by the Kunstgewerbe Museum in Berlin, Germany, but was displayed at the Metropolitan Museum of Art in 2012 and 2013.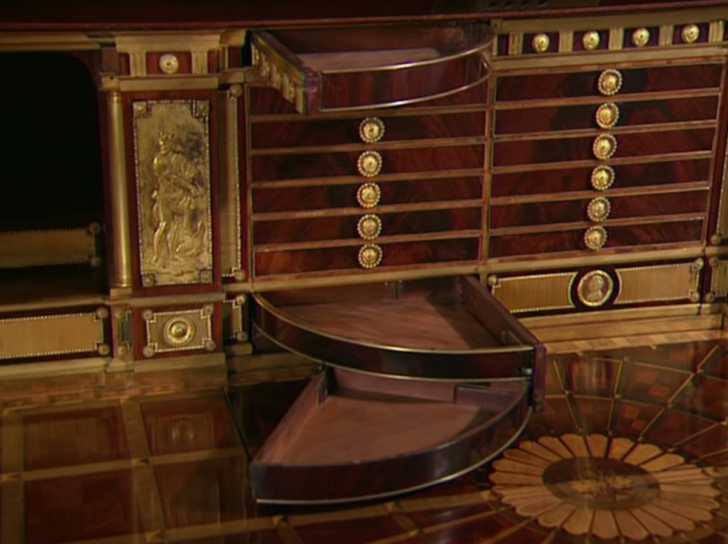 See this whimsical and elegant secretary desk at work in the video below.