The church hadn't been used as a sanctuary for many years.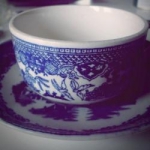 Rose Heichelbech
The German Evangelical Church in the Seattle Neighborhood of Queen Anne was completed in 1890. The short-lived church was replaced in 1906 with the building below at 156 Valley Street. This elegant Protestant church was built with a wooded facade and featured brilliant stained glass windows, the latter of which were salvaged by the Earthwise architectural salvage company just before the building was demolished. Workers found a time capsule from over a century ago when they were removing the cornerstone of the church.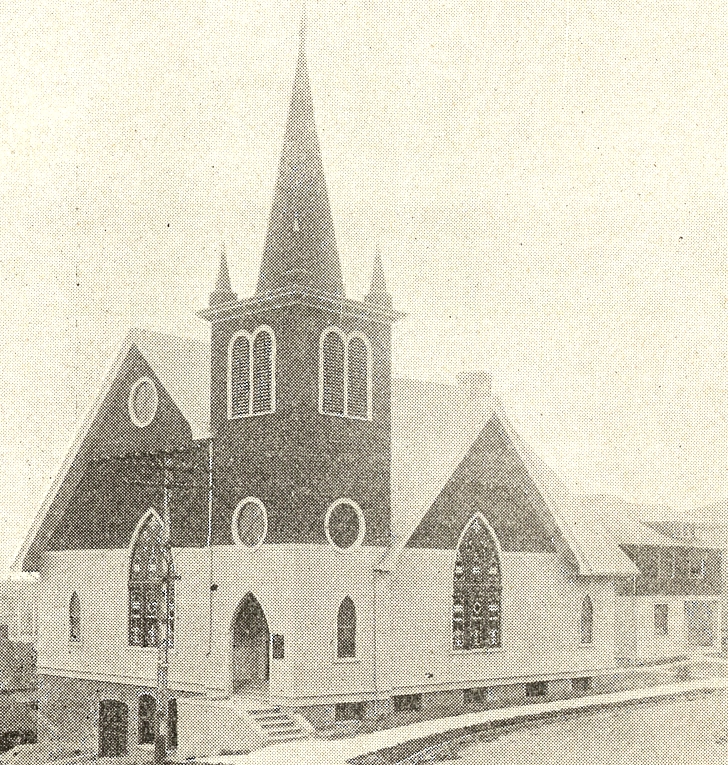 They saved some pews, the hardwood flooring, and some other elements as well. But the big find was a 115-year-old time capsule on the premises. What was inside the metal box was very much representative of who built and attended the church. The box was mostly filled with literature and religious texts written in German, as well as a letter from a pastor about the construction of the church and how the funds were raised for the new building.
The capsule also contained issues of The Evangelical Messenger, an Ohio newspaper that covered both religious and secular news, as well issues of other religious newspapers. Inside the corroded metal box was also a Bible in German.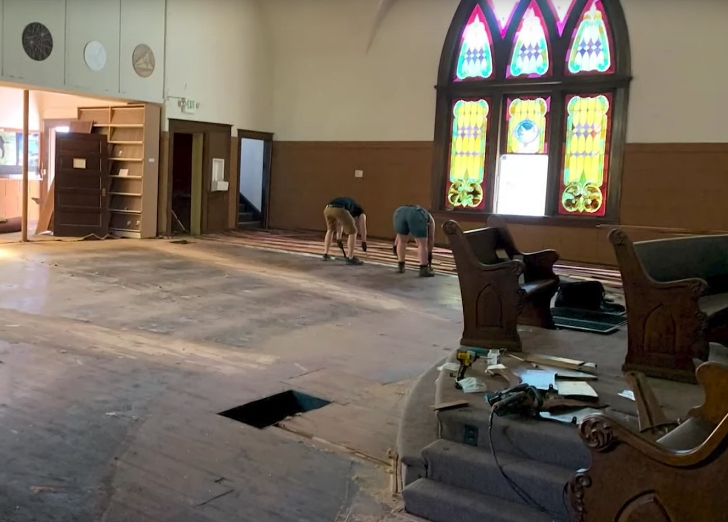 The box was found when Earthwise employees were sawing out the cornerstone as it was hidden behind the carved stone block. As Earthwise director of operations, Aaron Blanchard, stated in an interview normally time capsules like these are "carefully tracked" and would have been pulled out at a predetermined interval to examine what was inside.
However, in the case of this church a private company bought the property in the 1970s and so no follow-up on the time capsule was done. They probably never even knew about the metal box filled with German literature. For the latter years that the church was still standing it was used as a counseling center and at some point the bell tower was removed from the corner position it once held atop the structure.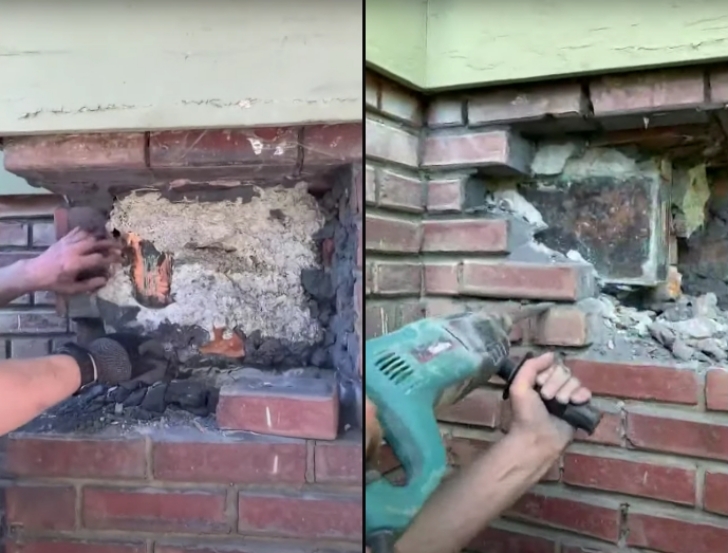 Blanchard says that the company is looking to donate the time capsule to a local historical society so that the past can be preserved for future generations. At the time of this writing is is unclear if Earthwise has found an institution to take the time capsule yet.
The 1906 German Evangelical Church and its parsonage, situated mere blocks from the Seattle's Space Needle landmark, were demolished in favor of a row of townhomes.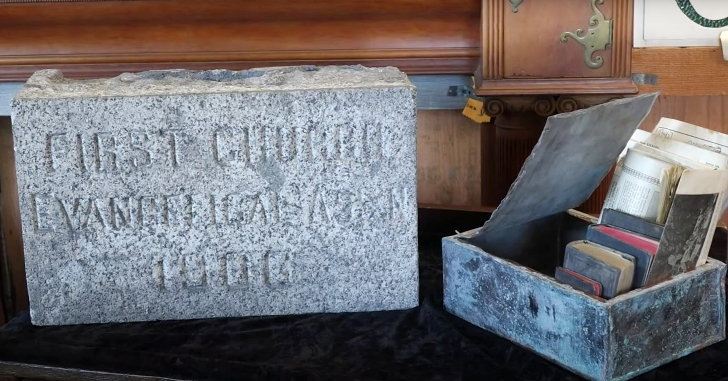 See more of this unusual time capsule in the video below.