Diamonds like these are extremely rare.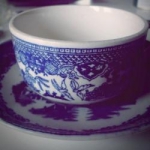 Rose Heichelbech
Sayings like "diamonds are forever" and "diamonds are a girl's best friend" certainly didn't come out of nowhere. Since the 1300s human have been cutting, polishing, and admiring diamonds. Softer gemstones, like coral and garnet, where used for thousands of years before that. But, diamonds are much harder and are much rarer than other kinds of stones and cabochons. Now, an extremely rare diamond is coming up for auction and it's a whopper.
The diamond comes in at 102.39-carats. It's a D Color Flawless Oval Diamond, one of less than 10 specimens like it in the world. The diamond is being offered through Sotheby's Hong Kong with no reserve, which means the auction house is fairly confident that when the hammer falls the price will be at least the market value of such a diamond.
Chairman of Sotheby's Asia, Patty Wong, had this to sayabout the stone and the no-reserve auction, "Diamonds of this calibre attract interest well beyond the traditional pool of collectors. This innovative sale seems to us the best way to introduce this exceptional diamond to the world in the current circumstances where travel is restricted and act as a great indicator of the vitality of the demand."
The gem was cut from a 271-carat rough, which was mined from the Victor Mine, Ontario, Canada in 2018, which is no longer in operation. According to Sotheby's it took a year for the many cuts to be made on the stone. The international bidding on the stone began on September 15th and will close on October 5th.
See the incredible shimmering stone in the video below.