It's wonderful to see all these old styles in one video!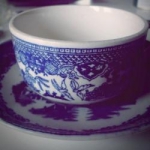 Rose Heichelbech
When we think of women in film there are a few roles that come to mind as just simply classic. From the early film roles like Theda Bara as Cleopatra (1917) to the strong yet feminine Ingrid Bergman character of Ilsa Lund (1942) and far beyond, Hollywood has produced some amazing costumes to match these talented actresses and dynamic characters. From daring to modest and back around again to daring, women's costumes in film have changed a lot over the past 100 years. The stunning costume designs and the definitive makeup looks that made these films our favorites are certainly paid homage to in this short video.
Whether you loved the sultry makeup of the 1960s or the the fantastical gowns of the 1910s, see it all unfold in just a few minutes in this fun video. And, you can check out some of the secrets of old Hollywood makeup artistry here.