From wool to spandex, we've come a long way over the past century!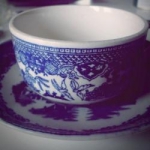 Rose Heichelbech
From the full bathing costumes made of wool that were used 100 years ago to the pin-up silhouette swimsuits of the '40s, there are so many styles that have made their mark on women's fashion. As most bathing suits have gotten smaller and smaller over the years, the designs have also become brighter and more inventive. Some of the styles that we thought were so very chic back in the day would be considered very out-of-date these days. Oh how time does fly!
Bathing suits may have changed a lot since we were young, but some of the more modest and classic vintage styles have recently made comebacks. If you enjoy fashion throughout the decades then have a look at 100 years of ladies' bathing suits below. And, for an in-depth look at how ladies swimsuits have evolved over the past century click here.