They somehow kept their chins up.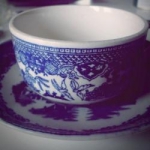 Rose Heichelbech
World War II was a war unlike any other. Technology allowed for warfare on a scale unseen by humanity before and there was no country that wasn't affected. It was also an era when people relied on photography to tell the story and newspapers were one of the main sources of news. Photographers were often stationed with a squadron or battalion for a period of time. This allowed them to be under the protection of the military, but it also meant that they could capture some aspects of life during the war that you don't often see. Here are 10 photos from World War II that you won't find in most history books.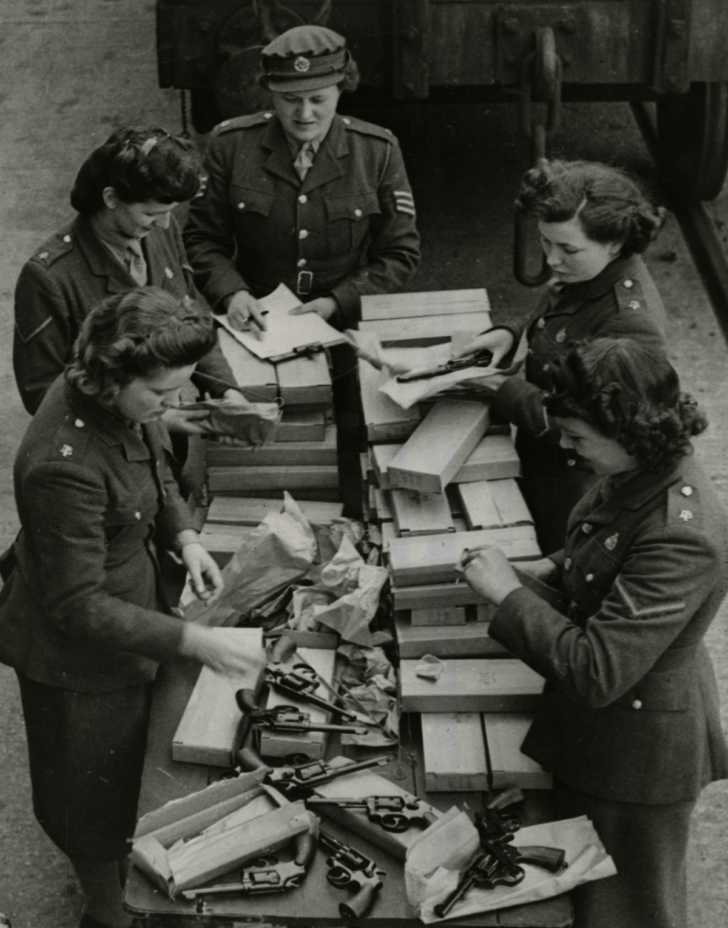 Enlisted women unpack .38 revolvers, at an English ordinance depot, 1941 or 1942.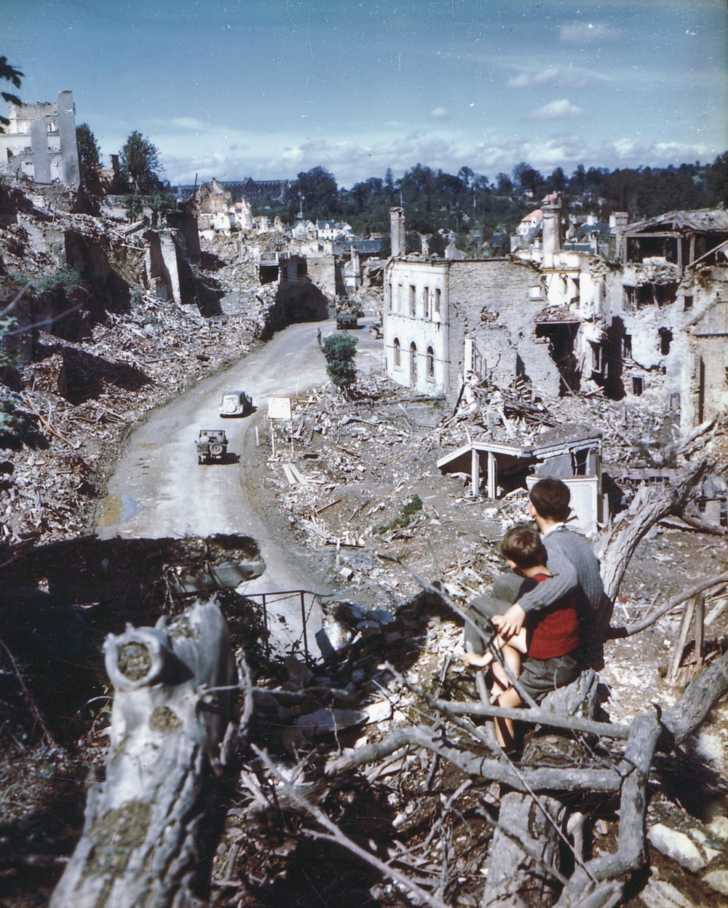 2 boys watch military vehicles drive through La Dollée, Saint-Lô, France. The boys are Max and Jean Robin (ages 12 and 8) whose father was executed by the Germans for being part of the French Resistance.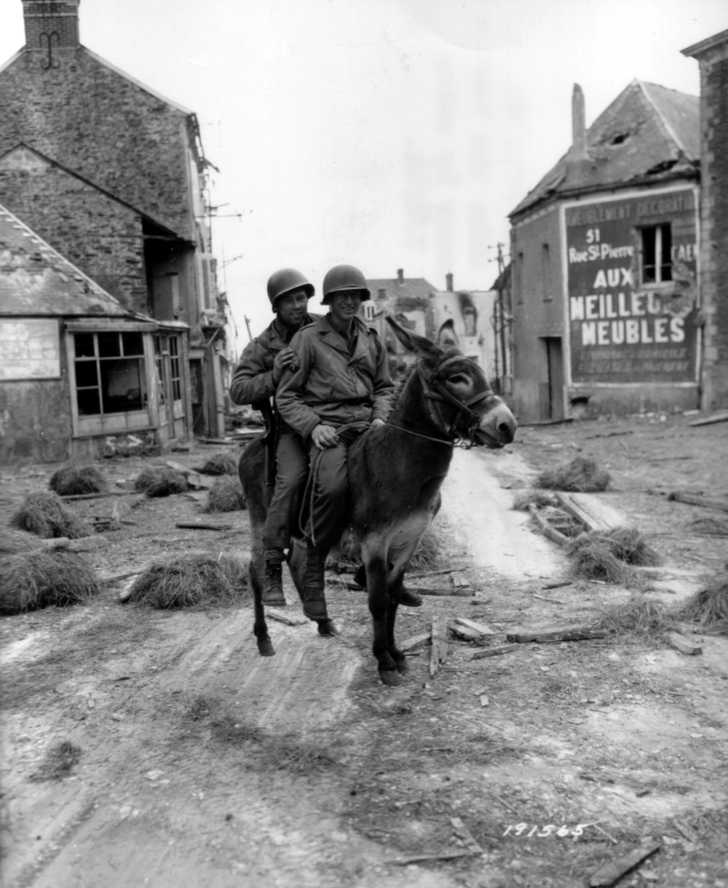 Infantry men, private first class William Jackson and Technician Fourth Grade Joseph King, riding a donkey on the road between Caen and Caumont-L'Eventé, 1944.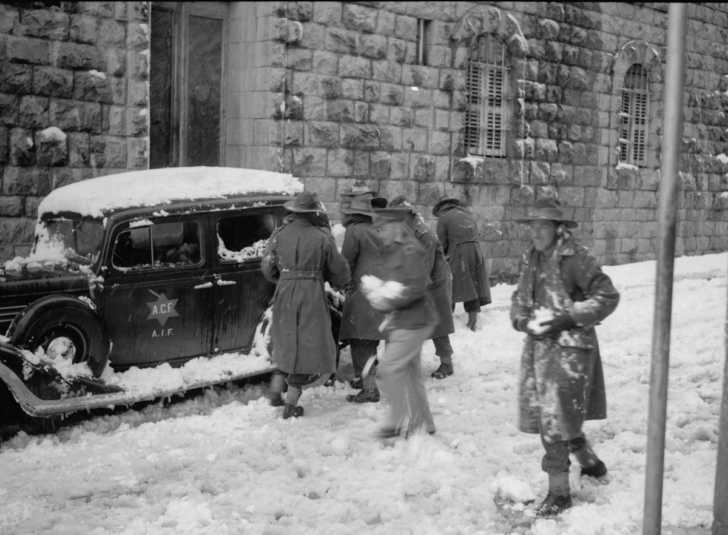 Australian soldiers have a snowball fight while stationed in Europe, 1942.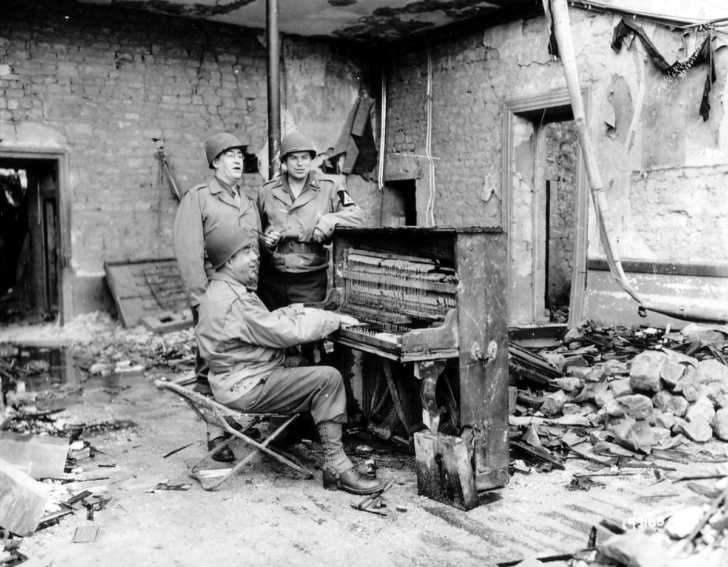 2 soldiers and a military contractor pose with a piano in a bombed out building, France, 1944.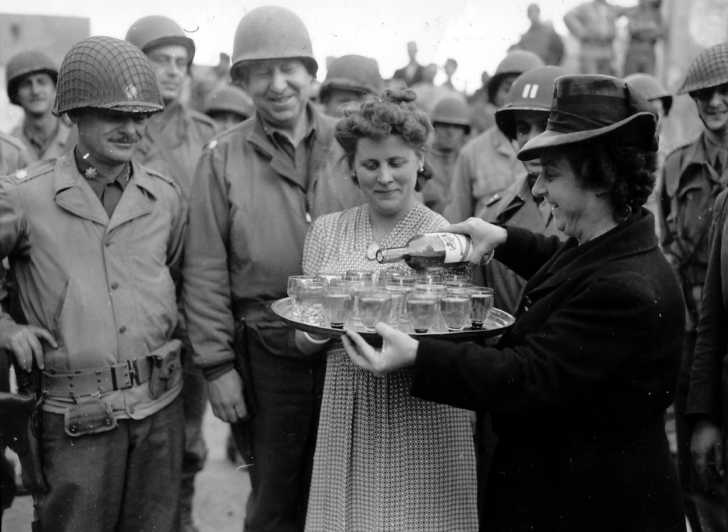 Drinks being served to lieutenant commander, John Howell "Pee Wee" Collier, and other soldiers at Trévières, Calvados, France, 1944.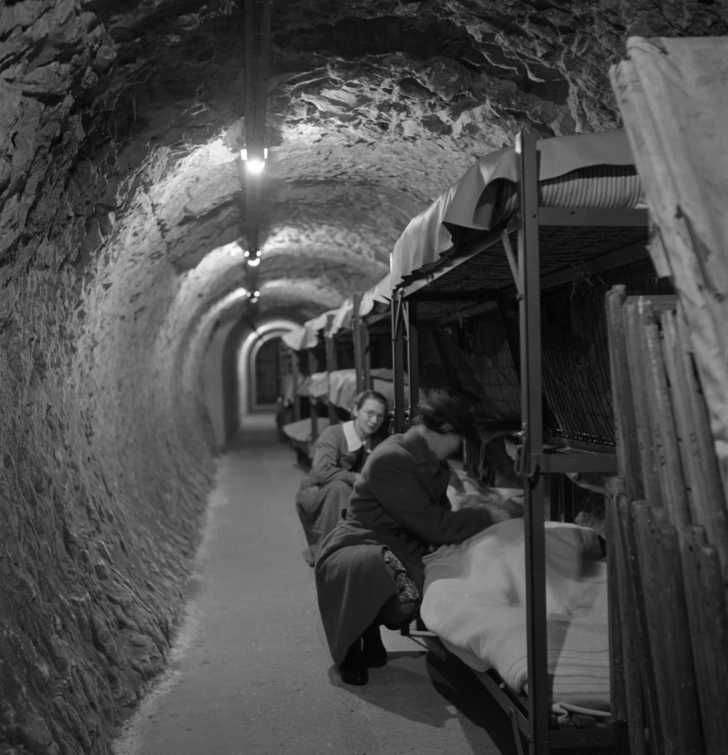 Women and children in a underground tunnel during an air raid, London, 1945. It looks bleak, but it was much safer than being above ground during a bombing.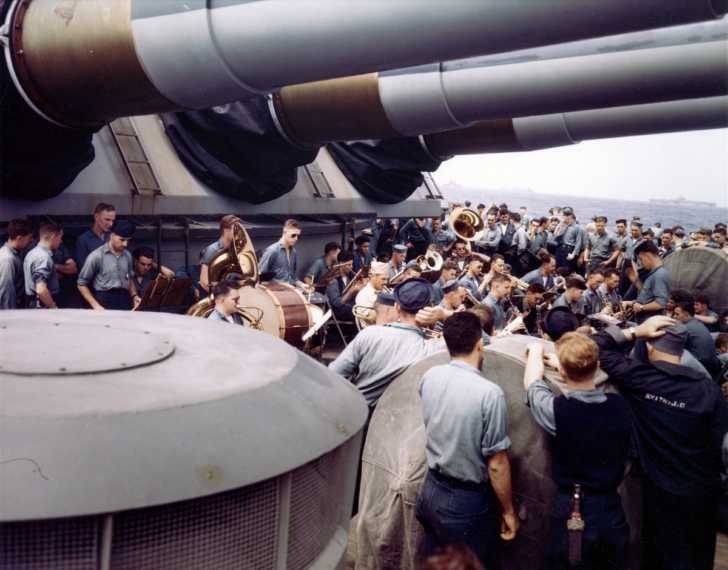 Sailors aboard the USS Wisconsin listen to a concert given by the naval band, 1945, captured in a rare color photograph.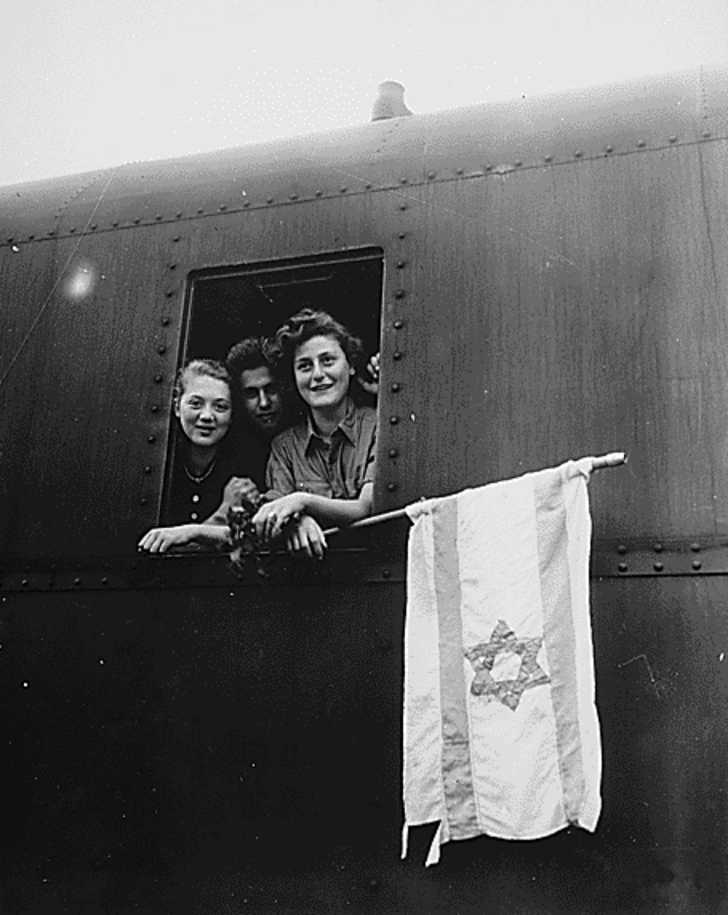 Jewish children once held at Buchenwald Concentration Camp on board a train to Palestine, 1945.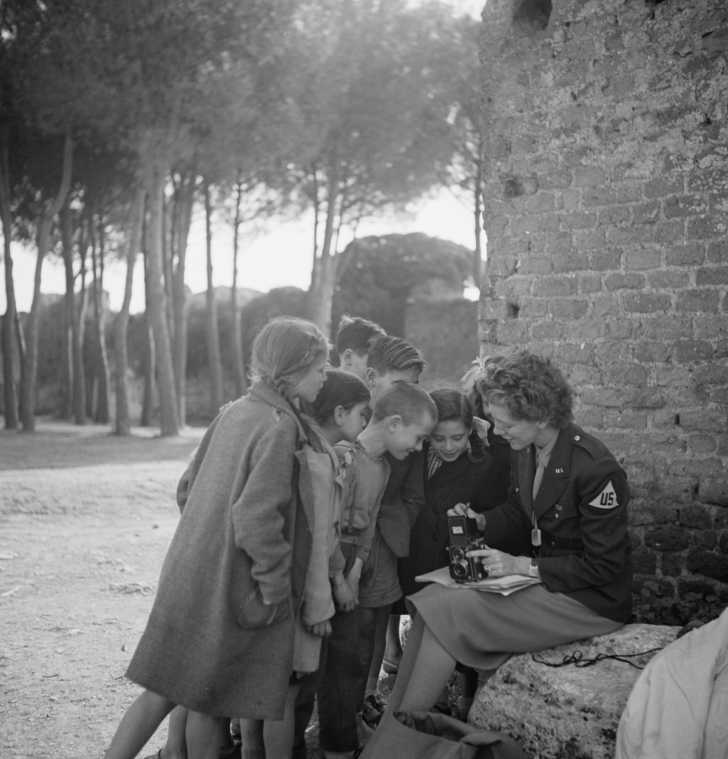 Children swarm around war correspondent, Toni Frissell, to look at her camera equipment, location unknown, 1945. Most of them had probably never seen anything like it before!