Why not give a few of these a shot on St. Patrick's Day?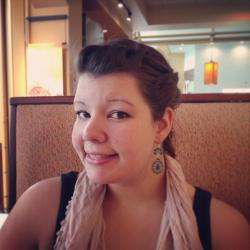 Jessica Griggs
St. Patrick's Day is a celebration of Irish culture, one that remembers St. Patrick. It seems everyone is a little bit Irish on St. Patrick's day, what with wearing green, partaking in certain green alcoholic beverages, and even dyeing local bodies of water green. What better way to truly celebrate the culture than to cook some traditional (or at the very least, green) Irish dishes? Below you'll find some classics like corned beef and cabbage, but you'll also see some authentic Irish recipes you might not have heard of before! Why not give a few of these a shot on St. Patrick's Day?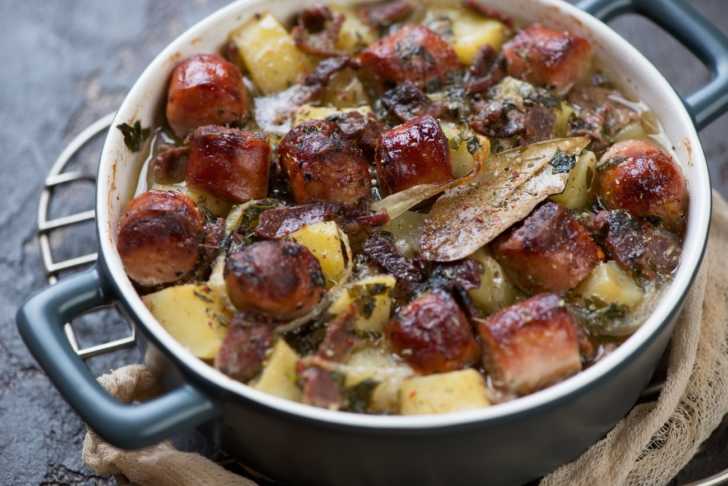 What's a coddle, you ask? It's basically just the process of cooking something low and slow in a liquid that hasn't quite reached the boiling point. If we've learned anything in the kitchen, it's that cooking something low and slow always garners excellent results and that homey, rustic dishes satisfy the soul and the stomach. In a nutshell, we're all about dishes like this Traditional Irish Coddle. Reminiscent of a stew, Irish Coddle is comprised of hearty bacon and pork sausage, onions, and potatoes cooked together slowwwwwwly in a rich gravy until everything is tender and infused with savory flavor. Get the recipe here!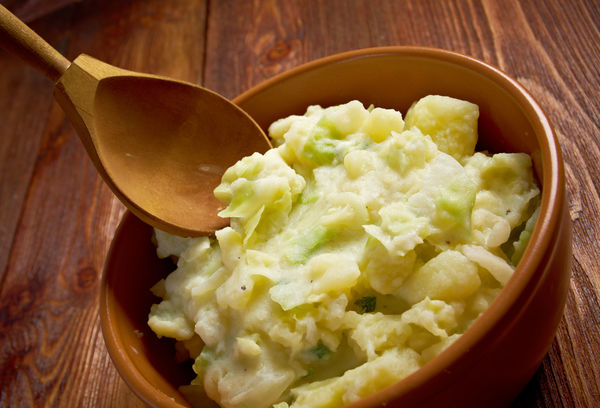 Colcannon literally means "white-headed cabbage" in Gaelic, and that's an important part of this dish. Mix in some green cabbage or kale along with chives and a little cream and butter into the cooked potatoes and enjoy this side that's also an easy way to get someone to eat their greens. If you do make this for St. Patrick's day, some would even traditionally throw in charms, and whichever one you "found" (or chomped down on) would mean something for the next year. A button meant you would remain a bachelor, a thimble a spinster, a ring meant you would get married, and a coin meant you would come into some money. Get the recipe here!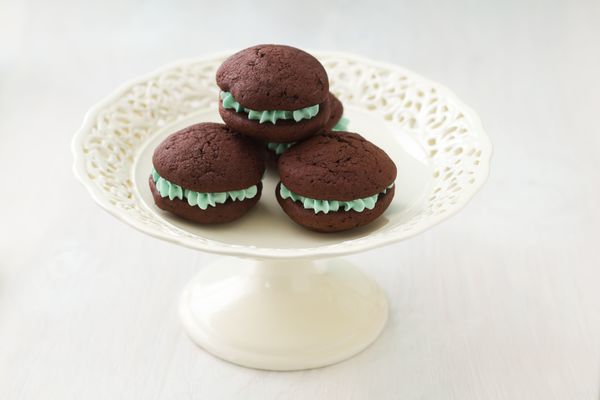 These mini pies are adorable and taste delicious, and they're the perfect little treat for a holiday like St. Patrick's Day or for when you just want to add a little extra whimsy to your day! You get the fluffiest pillows and a tasty, light filling that never fails to hit the spot. Try em out, but make sure to make extra, cause they go fast! Get the recipe here!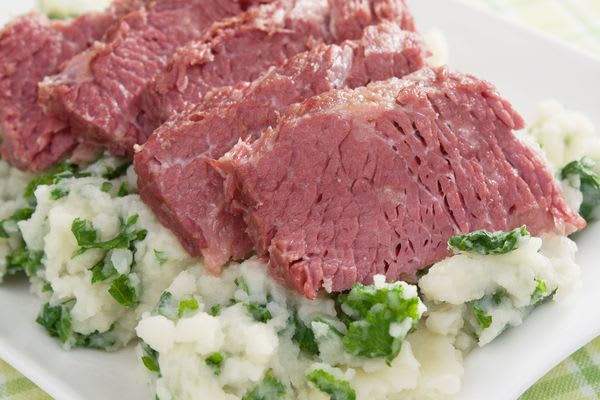 For this recipe, we cured the beef ourselves and refrigerated it for five days before serving, meaning if you want to cure your own corned beef, today would probably be the best time to begin curing. The trick for curing is to skewer the beef before hand so the brine gets right into the beef. Get the full recipe here!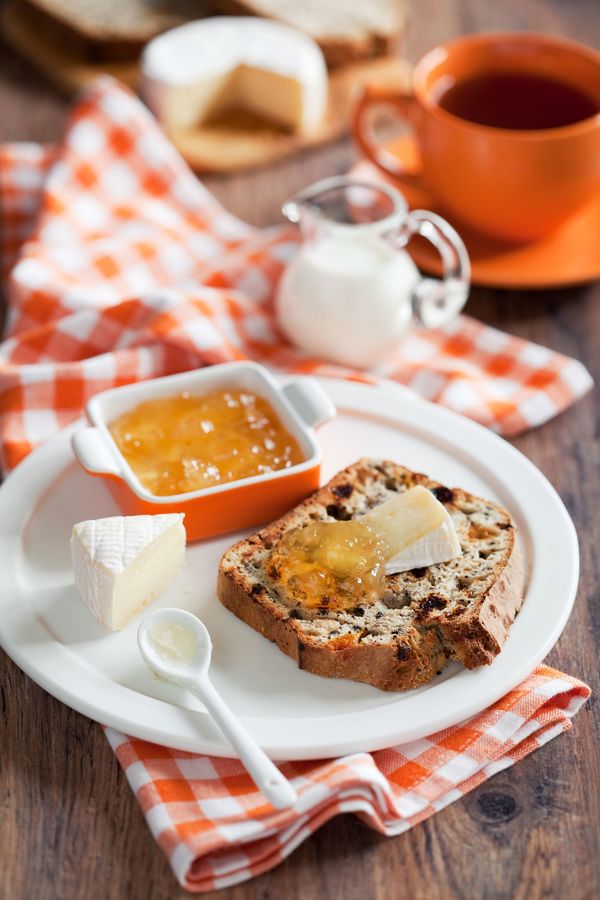 There are many variations of Irish soda bread out there (probably about one recipe for every family). Some have buttermilk, some have oats, others have raisins or caraway seeds. Feel free to look up many recipes and experiment to find one that fits your own tastes. We, of course, can't help sharing our own favorite. This bread will last only about two days or so before it starts to stale, so eat fast (not that that's ever been a problem in my household). Serve with cheese and jam or preserves, or simply with a knob of butter. Get the recipe here!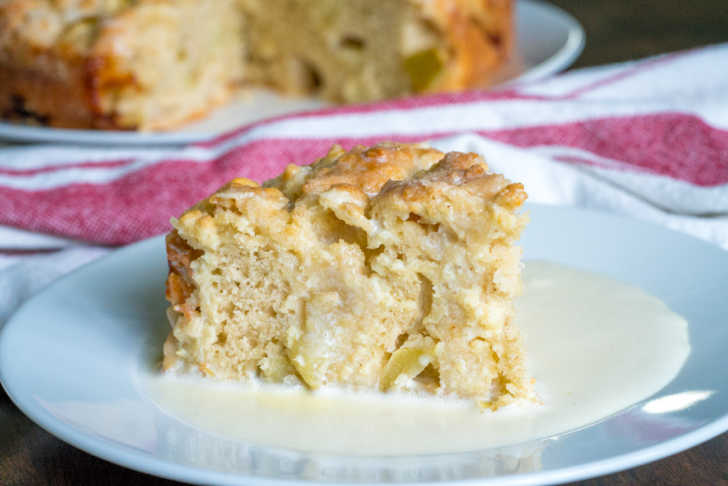 While most countries have their own spin on a delicious apple confection, Ireland is most known for its Kerry Apple Cake (also known as Irish Apple Cake). It might be a little closer to an apple bread, but it's got the perfect touch of sweetness running through the batter, plus a sprinkling of sugar on top before it bakes in the oven gives it a gorgeous (and delicious) crackled top that ties everything together. Not only that, but there's also a silky smooth custard sauce that gets drizzled over the top…perfection, we tell you. Get the recipe here!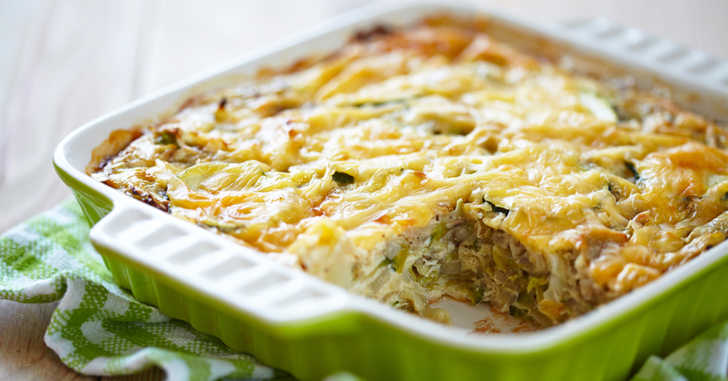 Not only is this an inexpensive and easy dish, but it's healthy, hearty and surprisingly filling as well. Put a whole head of cabbage to good use with this cheesy, hot-from-the-oven baked casserole. You can have it for brunch, lunch, or dinner, and since it mainly utilizes ingredients you're likely to have on hand already, it's also a great end-of-the-week, time-saving meal. Get the recipe here!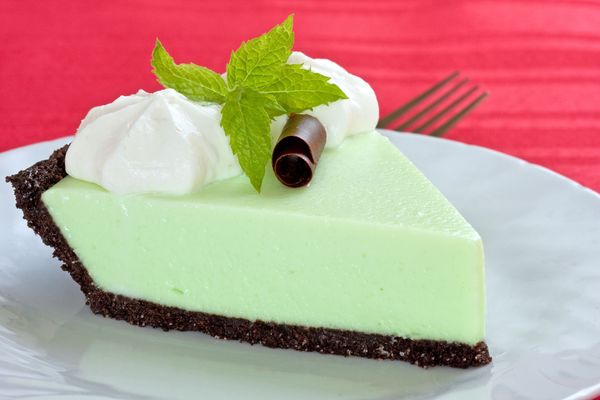 Grasshopper pie is one of those easy treats that really brightens our day and puts some bounce in our step. Maybe it's the color, the yummy flavor, or the fact that it's a breeze to make, but we look forward to making it and thought we'd share it with you! It's delicious in those hot summer months, but we also make it when a certain green-centric holiday comes rolling around at the beginning of spring. If you guessed St. Patrick's Day, you're right on the money! Get the recipe here!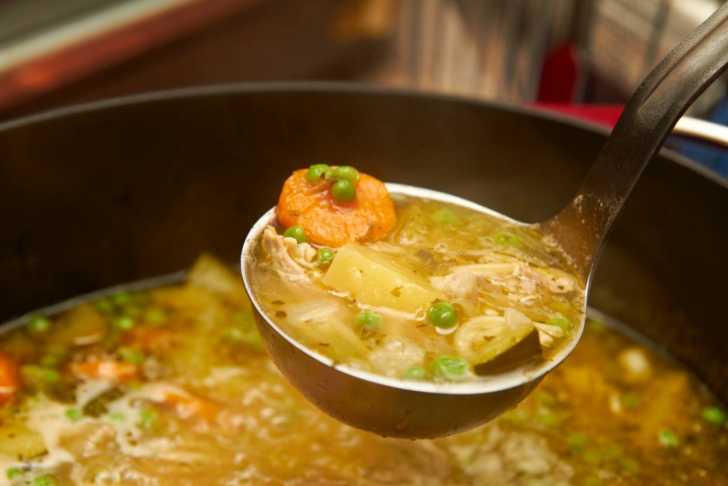 A warm cup of soup on a cold winter's day is just what we need to fend off winter's chill. This soup would be easy to make with a store-bought broth, but when the snow has us trapped inside, we can conquer our cabin fever by making a homemade broth, and it makes all the difference. We stumbled upon this recipe a few years back and it quickly became one of our family favorites. It's the soup we love the make when we're feeling under the weather, or when we just want a meal that will fill our bellies with goodness. Get the recipe here!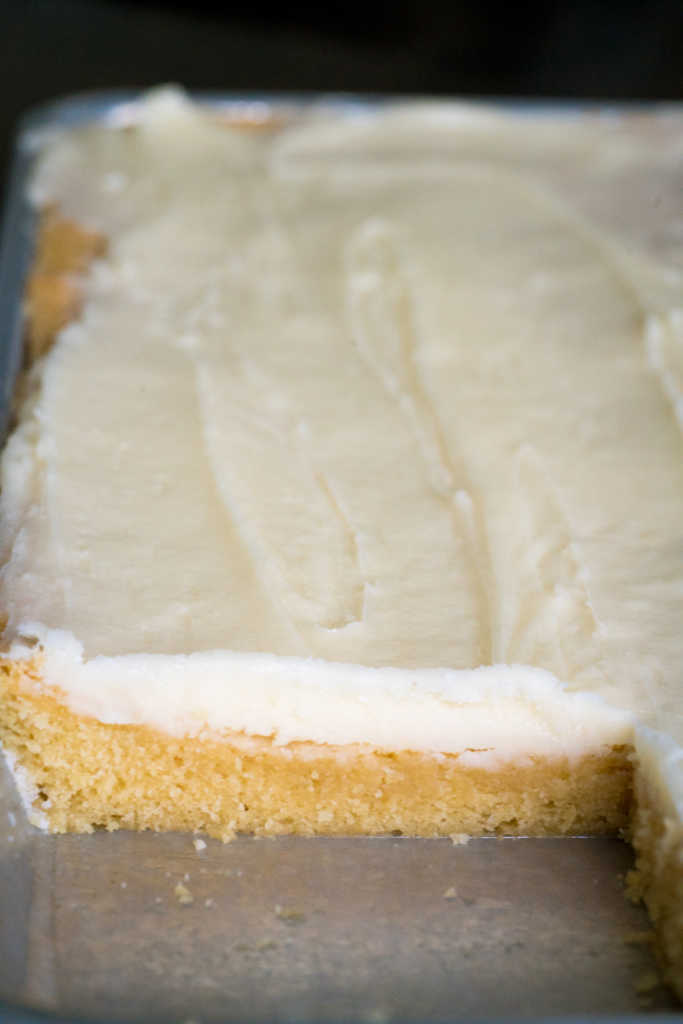 We're like a broken record when we say that we love sheet cakes not only for how great they can taste, but for how easily they come together and that they're such a great option when you're serving a crowd. We make sheet cakes often and find that once you've got a great base recipe to work off of, you can customize your cakes for just about any occasion: birthdays, holidays or just because. Here, we were inspired by the smooth and sweet flavor of Irish cream (or creamer, if you like to add the non-alcoholic stuff to your coffee to give it some extra "oomph") and built our whole cake around it! Get the recipe here!