…but what's the REAL story with future Duchess Meghan Markle?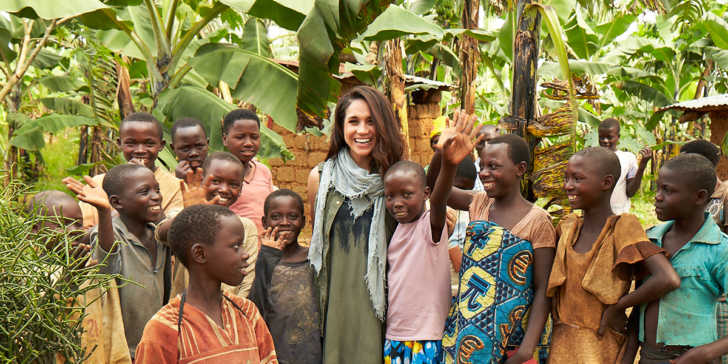 You've probably seen video of Prince Harry introducing his beautiful and graceful fiancée to the world earlier today at Kensington Gardens…
…You may even know that Meghan Markle is an American biracial divorcee with film credits in several hit TV series and blockbuster films…
…But we bet you didn't know about Meghan Markle's "War of the Roses" Tudor/Plantagenet lineage…
…or her selfless work to combat poverty and gender inequity across the globe.
We bet you didn't known about the withering campaign of sexist, racist and defamatory British tabloid attacks she's endured…
…or the manner in which Prince Harry and the Royal Family rallied to her defense, with a series of vociferous and unprecedented public rebukes of the British media and their defamatory smear jobs of Markle.
READ ON for all of the above and more, in the the real story of Meghan Markle, the soon-to-be Duchess of Sussex.