The 1960s frocks fascinated fashion-minded young ladies.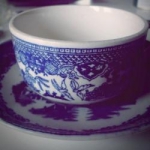 Rose Heichelbech
The '60s produced beehive hair dos and surf rock and the decade also was when the paper dress had its heyday: a short-lived trend that offered avant garde fashion to the masses at a fraction of the price of even the cheapest of fabric dresses. These ingenious, disposable dresses would become one of the most iconic fashion moments of the era, despite the fact that not too many have survived (owing to the delicate nature of these fragile frocks).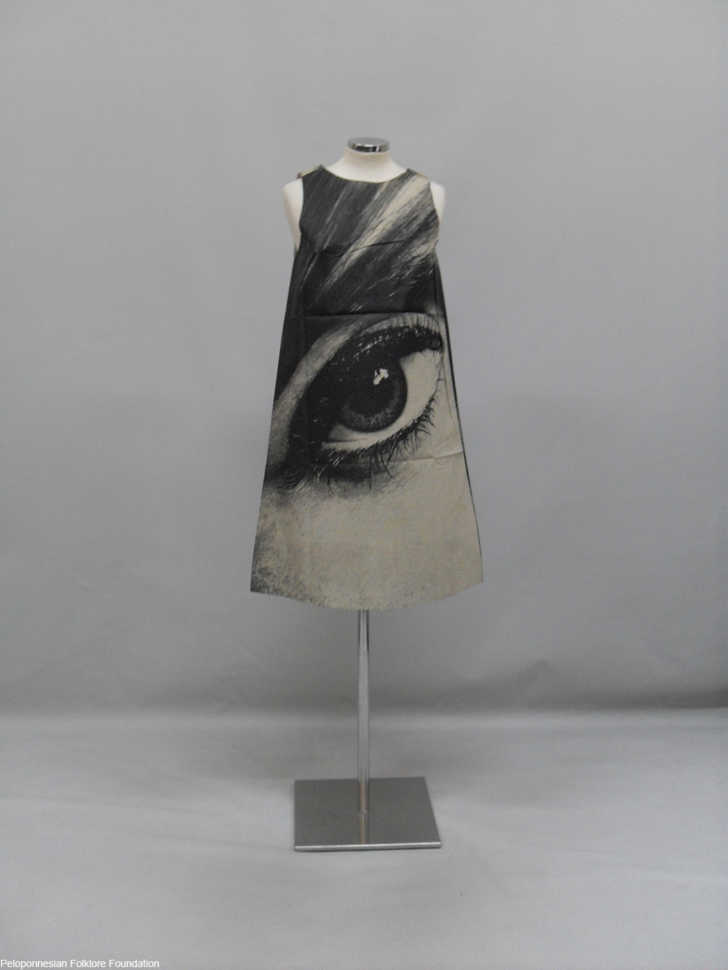 Paper Mania
The trend got started in 1966 when the Scott Paper Company created a series of paper dresses to promote their new line of paper products featuring bright colors. The dresses came in two patterns, a red bandana paisley and a black and white optical illusion print. The original paper dresses were called "Paper Capers" and came with a note about how to wear them, "Your Paper Caper is an all-paper dress and intended for one time wear only. It is flame resistant, but washing, dry cleaning, or soaking will make the dress dangerously flammable when dry."
Customers could send in 2 proofs of purchase and $1.25 and receive a paper dress in the mail. For comparison cotton shift dresses from the spring/summer Sears catalog cost between $5.00 and $9.00 each. And the Sears dresses didn't come in nearly as far-out of designs as the Scott ones did!
The dress was designed by the wife of a Scott engineer to showcase their new cellulose fabric called Duraweave, which she did with a simple, sleeveless, A-line dress. These dresses were made from cellulose and then treated to resist fire and other elements. Other companies had recently also come up with their own disposable "paper" fabrics for use in hospitals, nuclear facilities, and for medical products so the stage was set for a variety of paper dresses to be made following the Scott dresses.
Paper Dresses of all Kinds
By the end of 1966 half a million Scott dresses had been ordered and soon other companies began to cash in on the success with their own paper dresses. The new-fangled concept of disposable, flame-retardant clothing appealed to a certain space-age sensibility, as well as being an inexpensive novelty.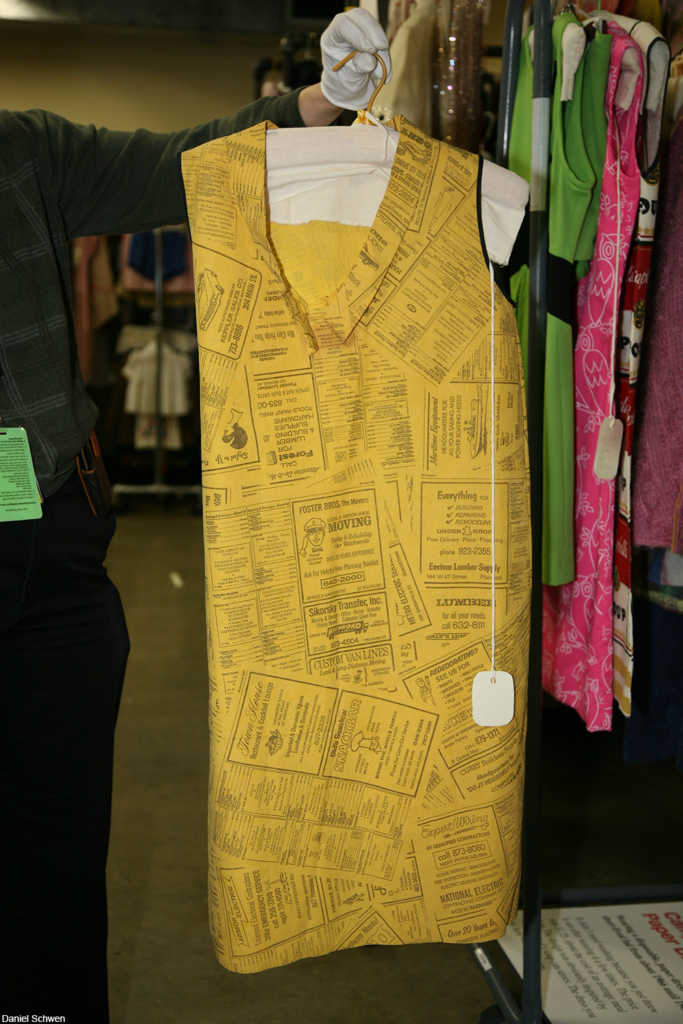 Many companies created paper dresses for promotional purposes, like Green Giant, the Yellow Pages phonebook, and many other brands.
The most famous of all the paper dresses was Souper Dress with an all-over design of Andy Warhols's famous Campbell's soup designs. According to the label for this famed dress it was made of 20% cotton and while it couldn't be washed, it could be pressed with an iron.
Other paper dresses were sold blank along with a set of watercolor paints so that the wearer could truly wear a one-of-a-kind paper dress showcasing their (or their friends') art skills.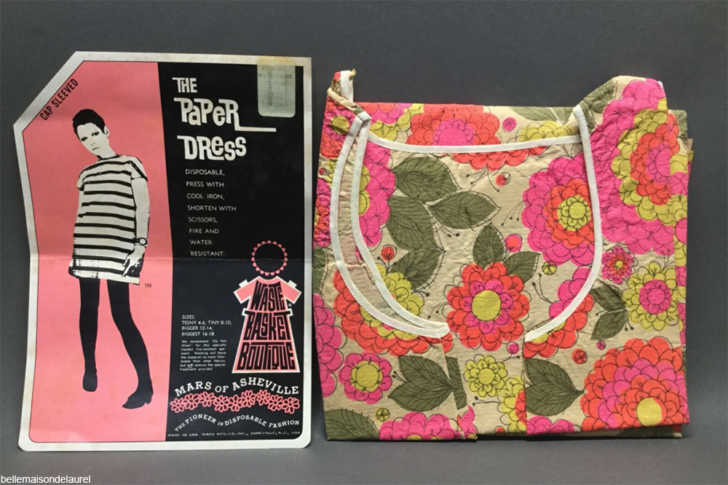 By the time Richard Nixon ran for president a second time in 1968 even his campaign got in on the action by printing paper dresses with Nixon's campaign logo all over it. Other incarnations of the idea were metallic paper dresses (more like chic versions of foil emergency blankets) and even a paper sari designed for Air India.
The short-lived fad was over by 1970, leaving paper dresses among the many discarded fashions of the decade.
Paper Dress Values Today
Some paper dresses can still be found in their unused state as deadstock for as little as $10 or $20. Many dresses sat unused once their owners had worn one and felt how scratchy they could be. They also wrinkled easily and could be stiff to to wear or sit down in. For this reason many of the worn paper dresses are stained, have wrinkles, are torn, or are missing their printed designs in places.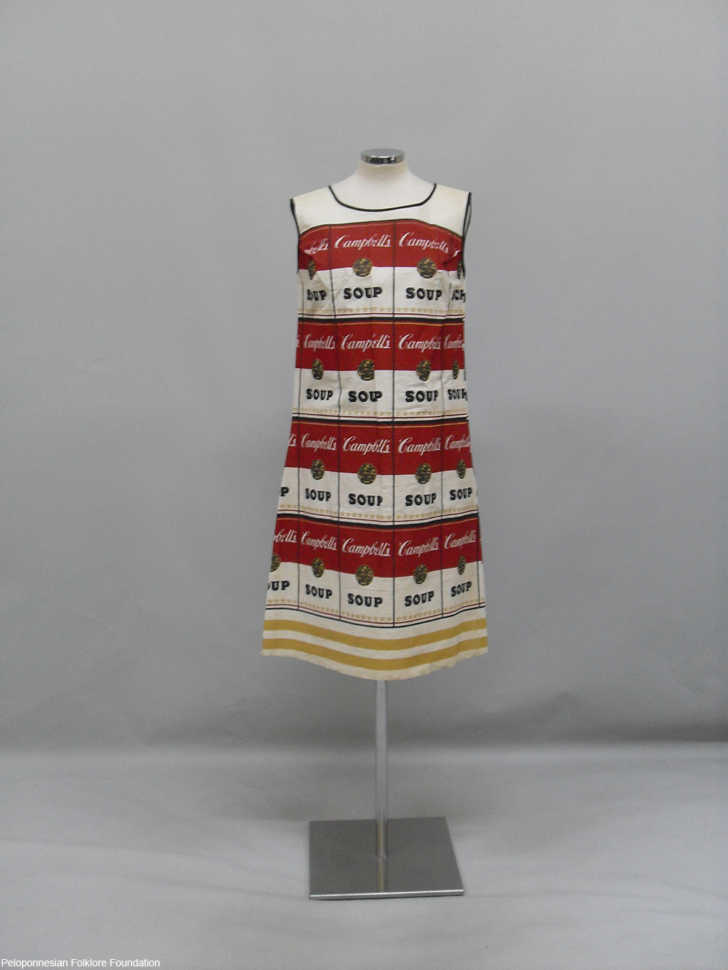 More iconic or rare paper dresses can sell for much more money, such as the ultimate in paper dresses, the Souper Dress. A used Souper Dress sold in late 2020 for $1,200. However, pristine versions of this dress currently have asking prices up to $5,500.