The fascinating machinery brings back childhood memories of penny candy.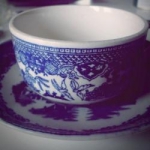 Rose Heichelbech
Watching how things were made the old fashioned way is usually pretty fascinating. At a candy shop in Tallahassee, Florida, they make many old fashioned candies – sometimes even using equipment from a century ago. What's amazing is that the equipment hadn't been used since around the 1940s when it is suspected that many candy making machines like these were sent to scrap for the war effort.
At Lofty Pursuits, the staff creates hard to come by flavors using some machinery we've never seen before in an absolutely mesmerizing process. We remember how much we enjoyed eating hard candies as kids, but have rarely had a peek into how they were made. See for yourself in the video below how they make the flavor nectar (and find out why they're called drop candies, too). And, click "Next Page" after the video for a look at 10 foods you won't find in stores anymore.