Of Clubs and Collecting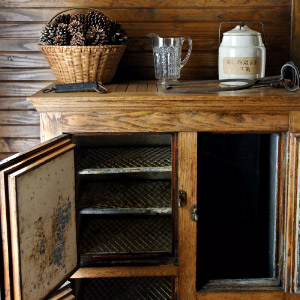 Dusty Old Thing
Recently weíve been doing a series at Dusty Old Thing on Carnival Glass because it seemed like, to many people, one ofthose things that had been wildly popular at one point in history then fadedinto foggy memory like the old wooden amusement parks of days gone by. What otherkind of antique has gone from imitating L.C. Tiffany to being given away, justa few years later, by barkers at carnivals? What other story of something iridescent, a glassprocess lost from the Roman times until the late 19th century, canfade in a Great Depression?
Except for those who knew better.
The interest in what we now call Carnival Glass has beenkept alive by the collectors, the clubs and societies internationally who knewit had a beauty within, who saw its place in our cultural history and who havea spark of iridescence themselves.
In the future we want to look at many differing types of antiqueswith organized fan clubs.Clubs provide information, networking, fun and auctions. Yes, auctions!
In starting with Carnival Glass we want to give specialthanks to Beth Freiman of the Tampa Bay Carnival Glass Clubfor sharing bothphotos and insight with us.The club recently had a convention at the Dolphin Beach Resort in St.Petersburg, Florida. Beforethe convention, teaser photos of auction offerings were sent out as well as alist of auction items and terms.The auction was to be live-streamed with remote bidding allowed so thatbuilt excitement.
Members got tosocialize by the Dolphin Beach pool
Members toured an area home with period furnishings showcasing the glass
Many pieces were on display in preparation for the auction.
One lucky bidderbrought home this Ski Star bowl by Dugan Glass
The Clubs
There are many clubs and societies for collectors of Carnival Glass. Here are some:
Tampa Bay Carnival Glass Club(Facebook)
International Carnival GlassAssociation(Facebook)
New England Carnival GlassAssociation(Facebook)
Mid-Atlantic Carnival Glass Club(Facebook)
Iridescent Nationfor young collectors (Facebook)
Carnival Glass from Europe (Facebook)
Great Lakes Carnival Glass Club(Facebook)
The Carnival Glass Society (UK)
World Wide Web Carnival Glass Association
Air Capital Carnival GlassAssociation
American Carnival GlassAssociation
Lincoln Land Carnival Glass Club
Australian Carnival GlassEnthusiasts
Carnival Glass CollectorsAssociation of Australia
Canadian Carnival GlassAssociation
Northern California Carnival Club
Pacific Northwest Carnival GlassClub
Quebec Carnival Glass Association
Southern California Carnival GlassClub
Heart of America Carnival Glass Club
Note: The Keystone Carnival Glass Club hasa large following but does not, we believe, have a website
Since the advent of social media many of the clubshave created pages on Facebook to share the history of this amazing glass. We hope that you will enjoy following these links and discovering what the clubs offer new collectors. Youmight be amazed yourself at a new social iridescence that comes with joining in with others of shared enthusiasm.
Do you belong to a collectors' club?Do you belong to a club that shares an interest in a particularantique? If you do,weíd love to hear about it and what you enjoy best. Happy Antiquing!