More from the Shaker Village Antique Show and Sale.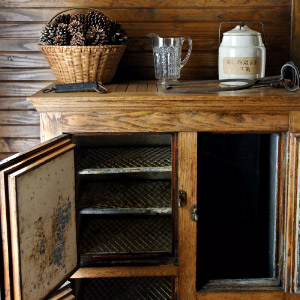 Dusty Old Thing
David Taylor, in the yellow shirt, always brings good furniture to his booths.
A New England highboy from Dover House Antiques.
A vintage applique quilt, a wall cupboard, a child's chair and bear, cheese boxes, vintage needlework, a firkin and a basket… such perfect country appeal!
A beautiful antique walnut chest from Georgia. It has unusual birch inlay and was displayed by Taylor Thistlethwaite.
Those of us who remember pumping very cold water out of a well sometimes look back with fondness on those days.