It is set to be a one-hour dramatic series adaptation of the original.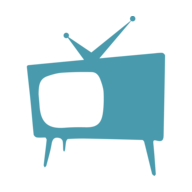 Timothy Roberts
If you grew up watching Little House on the Prairie, or if you just enjoy watching the reruns, you will love knowing that a reboot is on the way. It is being worked on by Anonymous Content, along with Paramount TV Studios. It is set to be a one-hour dramatic series adaptation of the original.
The executive producer is likely to be Ed, who purchased the rights to the audio biography novels written by Laura Ingalls Wilder.
Although the show was very popular back in the day, there seems to have been little interest in bringing back the series. That show, which was set in the late 1800s, followed Laura Ingalls and her family as they lived life on a farm in Walnut Grove.
https://www.instagram.com/p/CIrK8GDp6Y-/
Over the years, reruns have gained a considerable amount of popularity. A number of networks continue to show the reruns regularly, including Peacock, which is set to stream the old episodes. In addition, PBS is going to have one of its American Masters docuseries dedicated to Ingalls Wilder on December 29.
Fans are chomping at the bit to see Little House come back to the little screen and it seems as if everything is set for an optimistic return.
Although there are still questions as to who will be playing the roles, there is likely to be at least one former cast member on board to make a cameo. That cast member is likely to be Alison Arngrim, who played Nelly Olson in the original series and she may just play her on-screen mother, Mrs. Olson in the new series.