This song is a forgotten favorite.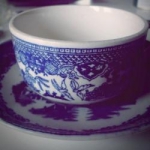 Rose Heichelbech
This upbeat tune was a hit in 1961 when Lawrence Welk recorded it and created a sensation across the country. What started out as a German pop song became a big hit for Lawrence Welk, making him at one point the oldest musician to have a #1 pop song out (he was 57-years-old at the time).
"Calcutta" not only was a popular song on The Lawrence Welk Show, but so was the dance routine that Bobby Burgess and Barbara Boylan created for it. In this wonderful clip from 1961 we see their dynamic dance set to this catchy song. These two kids combine all kinds of dance moves in a energetic accompaniment to a classic song. And the live music, complete with harpsichord and accordion, is just the tops. Once you hear this hit again you'll be humming it all day. Have a look below at this sweet performance from another age of television.
https://youtube.com/watch?v=hCqJslURFVY