A 1920s children's menu would likely baffle modern kids!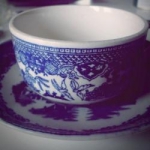 Rose Heichelbech
Masks, coloring books, and animal-themed materials kept kids occupied and a new menu genre was cemented into American life. It seemed like most restaurants had some kind of gimmick or game in order to increase the appeal to kids. From characters to crayons, to puzzles- even established dining facilities began offering goofy menus and trinkets especially for children.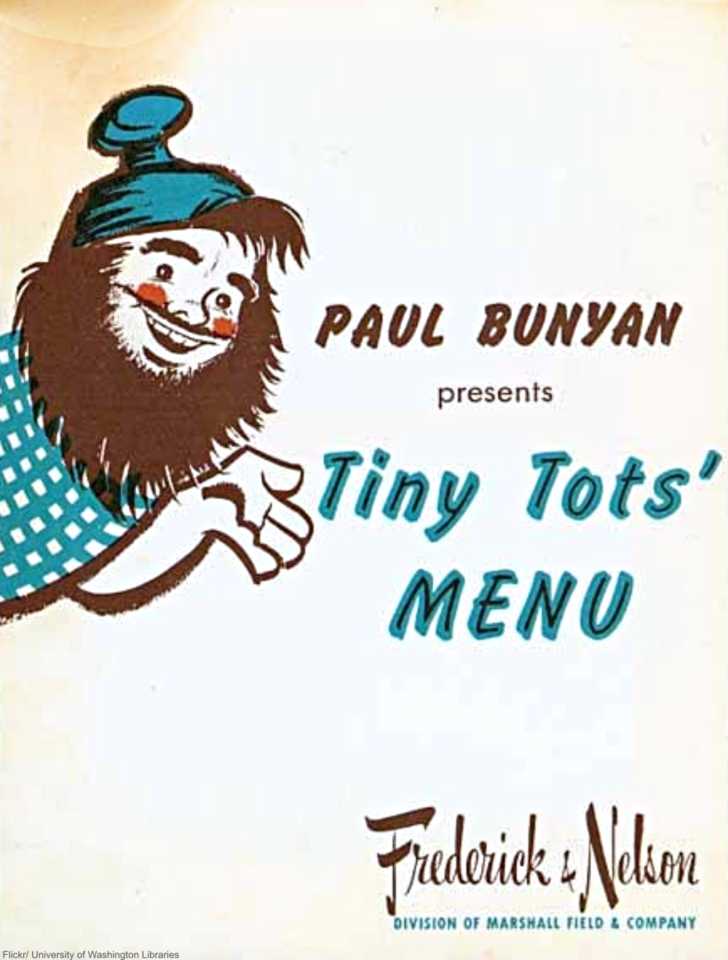 The craze for chicken nuggets, tater tots, hot dogs, french fries, and fish sticks as children's items could only have happened after the huge popularity of diner and fast food chains swept the nation. Prior to that that, children ordering at a restaurant were more likely to be offered creamed chicken on toast than chicken fingers!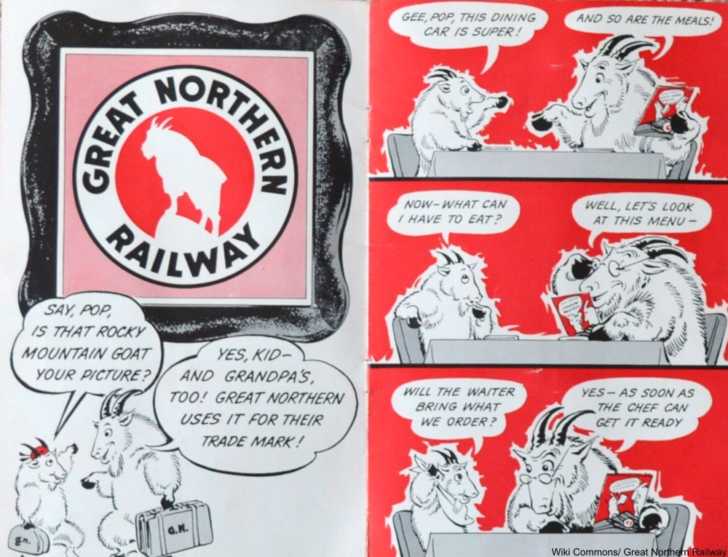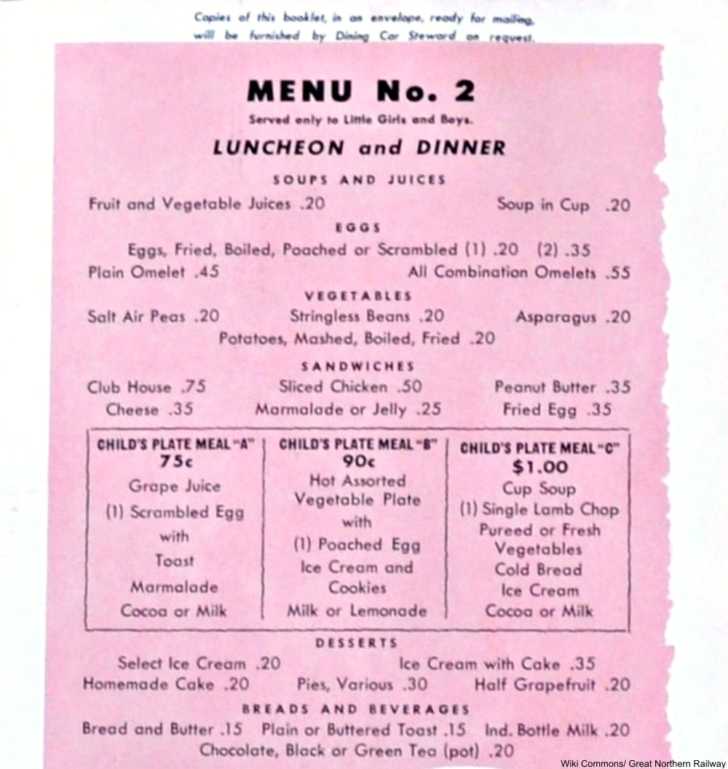 Click "Next Page" for more of these kid's menus from the past century!