Each of the vases are stunning.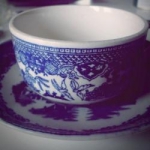 Rose Heichelbech
When you think of Tiffany you probably either think of the Tiffany & Co. jewelry company or those incredible stained glass lamps that the Louis C. Tiffany of Tiffany Studios made. The latter company was also responsible for the brilliant and moody iridescent glass vases that came to be widely imitated. But, the artists in the studio also had some experimental pieces that looked far more modern than anything else being sold by Louis C. Tiffany at the time.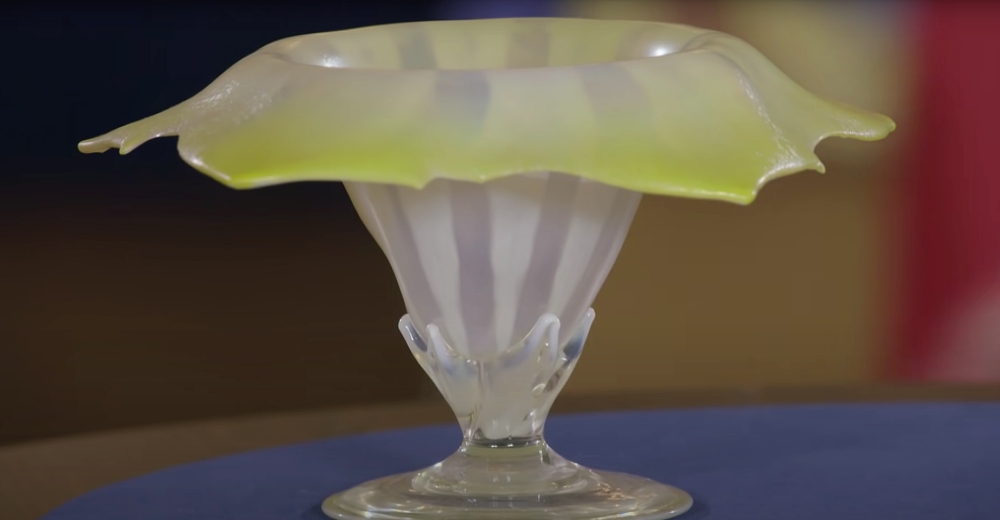 Antiques Roadshow appraiser, Arlie Sulka, had in her mind what her holy grail find would be. She hoped each time she appeared on the show that someone would bring in a Tiffany lava vase, and finally it happened. However, it bears little resemblance to the flowing lines of their Art Nouveau pieces.
At the time this vase was presented in an original Tiffany Studios shipping crate, along with two other vases. Each of the three is a highly prized example. One was a pastel trumpet flower vase, another was one of the famed morning glory paperweight vases.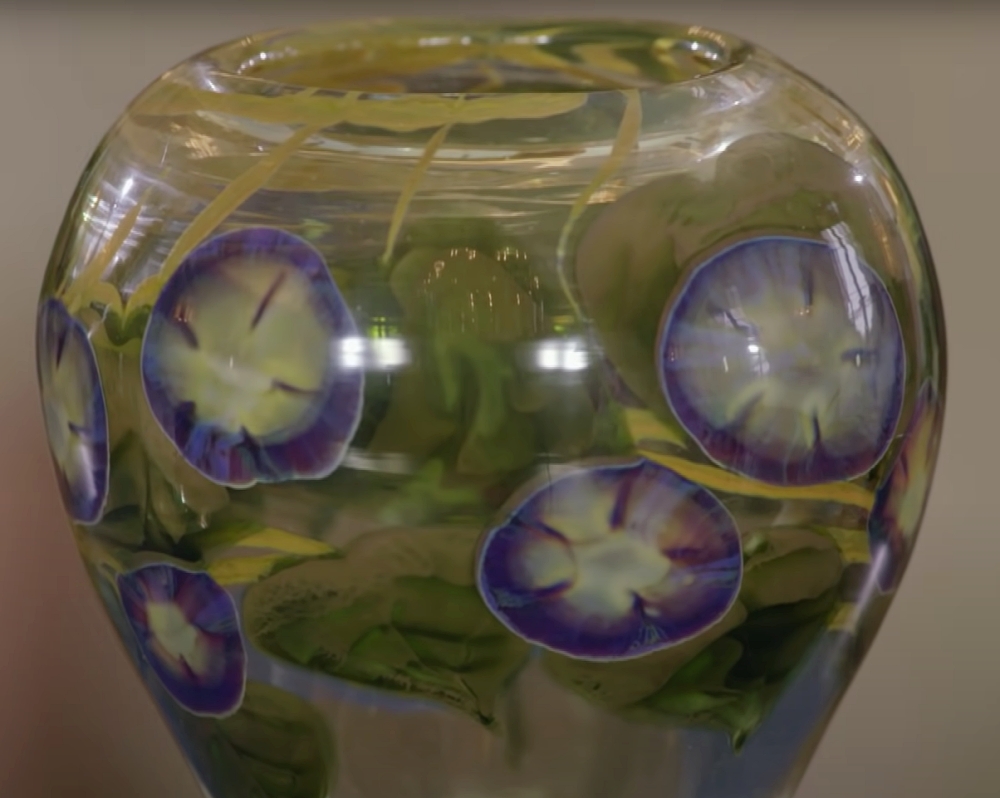 The third is the most curious example since it looked more like something from a modern art exhibition than a piece of Tiffany glass. The multi-chromatic vase was worth far more than the others because of its rarity.
The appraisal took place in 2017 and since then Sulka gave a follow-up interview about the experience more recently. The owner of the vases told Sulka that they had been purchased by her aunt and that they had been in the family ever since. The owner not only had the crate, but they even had some of the canceled checks used to purchase the items along with them.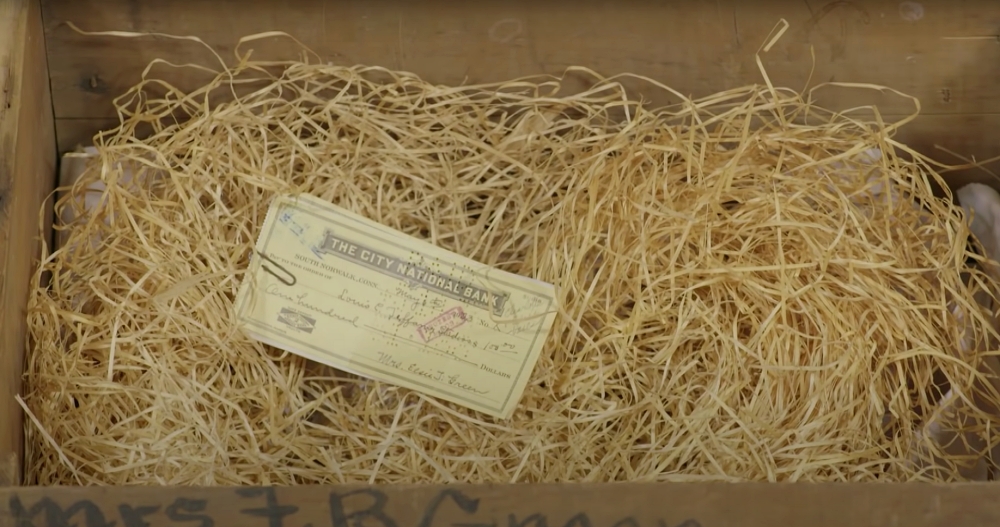 Two years later the family contacted Sulka and she ended up buying the pastel vase and the crate from them (oringally appraised at $5,000-$10,000). She also brokered the sale of the lava glass vase to an anonymous buyer for an undisclosed amount. However, you can see what that piece was appraised for in the original appraisal.
See these stunning Tiffany vases up close and personal in the video below.