Deliciously Healthy Recipe: Low-Fat Broccoli Cheddar Soup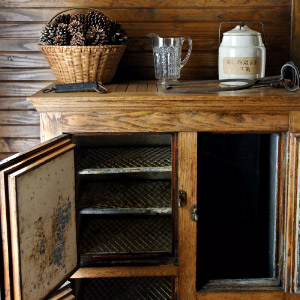 Dusty Old Thing
Soups can be super tasty on their own and warm up the winter months like nothing else but we also turn to them because they tend to make great meals for when we're watching our figures. At least we think they do. Unfortunately, a lot of the creamy and hearty soups we love are loaded down with heavy cream (read: calories), so we're really not helping ourselves when we're trying to stick to a balanced diet. But with this yummy broccoli cheddar soup you don't have to worry! It's got the same creaminess and full flavor that we love about the original, and it's also got way fewer calories. Now you can really dive in without having to worry! Try it out and you'll see how good, thick and creamy it is you won't even want to go back to the traditional version!
Healthy Broccoli Cheddar Soup
Serves 6
Ingredients
2 pounds broccoli, cut into florets
1 head cauliflower, stalks removed, cut into florets
1 large onion, chopped
1 (12 oz.) can fat-free evaporated milk
2 cups extra-sharp cheddar cheese, grated
2 cups low-sodium chicken or vegetable broth
2 tablespoons extra-virgin olive oil, divided
1 teaspoon Worcestershire sauce
1 pinch red pepper flakes, optional
kosher salt and freshly ground pepper, to taste
Directions
Heat 1 tablespoon olive oil in a large pan or skillet over medium-high heat and saute onion until translucent. 5-6 minutes.
Add chopped cauliflower and cook for another 8 minutes, or until tender.
Season with salt and pepper and, if using, pepper flakes, and pour in evaporated milk. Stir to combine.
Use an immersion blender (or transfer to a blender/food processor) and blend until smooth.
Heat remaining olive oil in a large Dutch oven over medium heat and saute broccoli florets until bright green and tender crisp. 6-7 minutes.
Season with salt and pepper, then pour in chicken broth and bring to a boil.
Reduce heat to a simmer and slowly pour in cauliflower puree and cheddar cheese.
Add in Worcestershire sauce and stir mixture until melted and smooth. Taste and adjust seasoning, if necessary.
Transfer to bowls and serve immediately.
Recipe adapted The Scrumptious Pumpkin
SKM: below-content placeholder
Whizzco for DOT