Just before the end of WWII, a young man left his much-prized plastic wallet in a Nevada, Iowa, theater. A full 71 years later in February 2016, renovation workers found the wallet…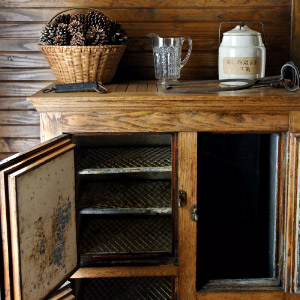 Dusty Old Thing
Just before the end of WWII, a young man left his much-prized plastic wallet in a Nevada, Iowa, theater. A full 71 years later in February 2016, renovation workers found the wallet hidden under the building's third-floor bathroom, sitting neatly on a beam. It contained a number of items, including a hand-written ID card with a one-digit telephone number on it: 8. Thus, the sleuthing began, and it ended with a successful wallet-owner reunification a few weeks later.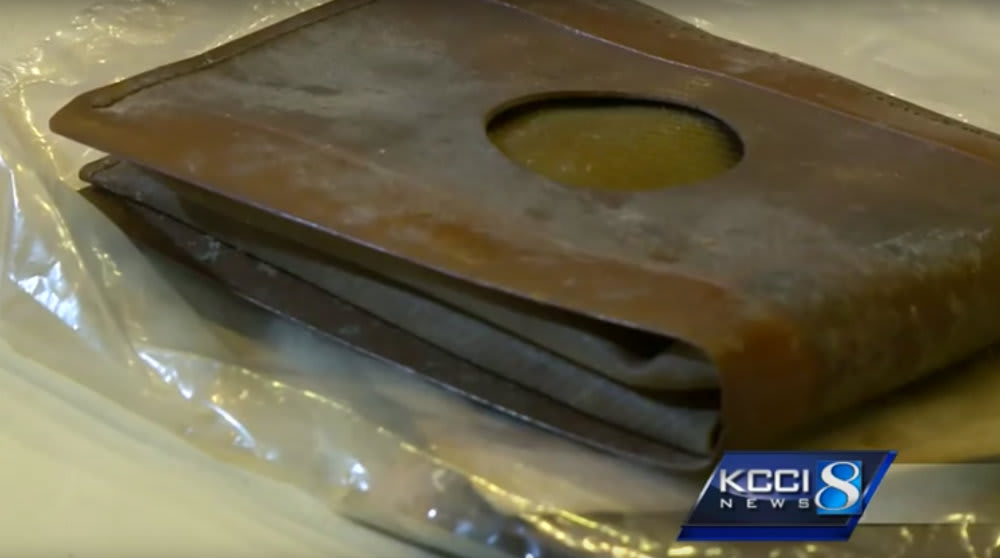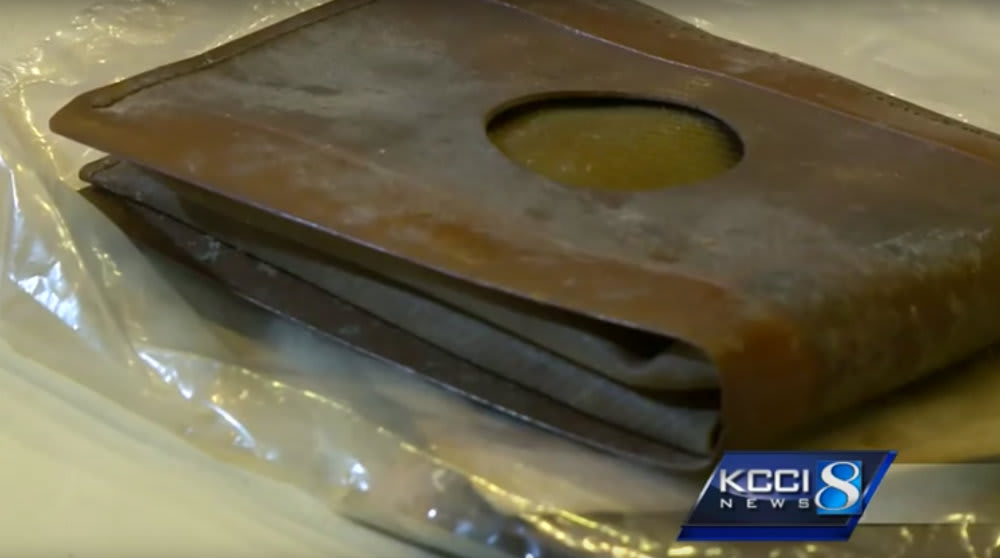 In 1944, Clare Macintosh lived in Colo, Iowa, with his family. A student at Colo High School, Clare was about 15 when he visited the Circle Theater—later The Talent Factory—in Nevada, Iowa, and lost his wallet there. At the time, the wallet was one of Clare's favorite possessions, because it was made out of plastic. Inside, he carried photographs, calendars, ration stamps and other important items, including the ID card which eventually led to the wallet's return.
Seven decades later, worker John Furman found the wallet after tearing out a ceiling in one of the building's second-floor apartments. Clare's wallet still contained ration stamps, including one for car tires, which were essential during wartime. Some of the photographs inside the wallet had moisture damage on them, whereas others were perfectly preserved. Naturally, the number 8 didn't work as a Colo telephone number any more: nevertheless, The Talent Factory owner, Larry Sloan, decided to seek out the wallet's owner.