They even had instructors on hand to teach people how to do it.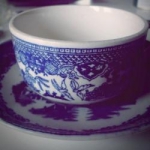 Rose Heichelbech
At more than double the size of the Savoy Ballroom in Harlem, the Chicago Savoy Ballroom featured more than 20,000 square feet of space- enough room for thousands of dancers. The New York version opened in 1926 and the Chicago club was only a year behind. The Harlem Savoy had quickly become a musical mecca and this newer club in the Midwest offered a similar caliber of African American jazz and comedy artists to its New York counterpart.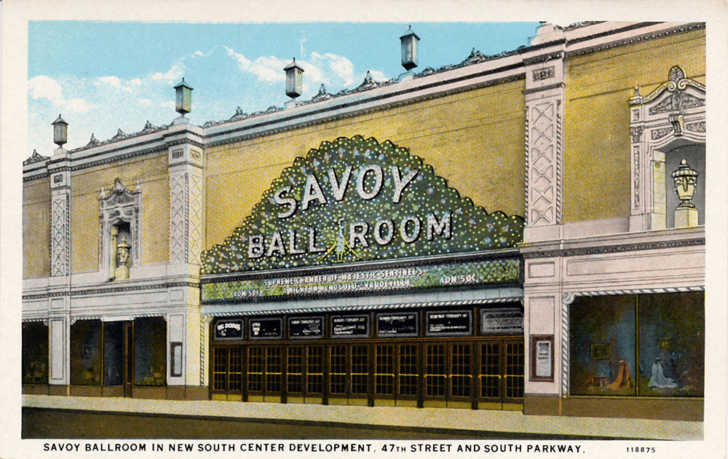 In 1933 the famous song, "Stompin' at the Savoy" was written, further entrenching both nightclubs into music history. The opening of the Chicago Savoy was a grand affair, with favorable reviews in the African American newspapers and a huge turnout of eager guests. One reviewer wrote, "Never before have Chicagoans seen anything quite as lavish as the Savoy ballroom. Famous artists have transformed the building into a veritable paradise, each section more beautiful than the other."
But, by 1958 the NYC Savoy would be closed down and by 1948 the Chicago Savoy was no longer in operation. Both establishments were undone by the changing times and the emergence of doo-wop and rock & roll over swing or jazz music. Both buildings would sadly also be demolished in later years.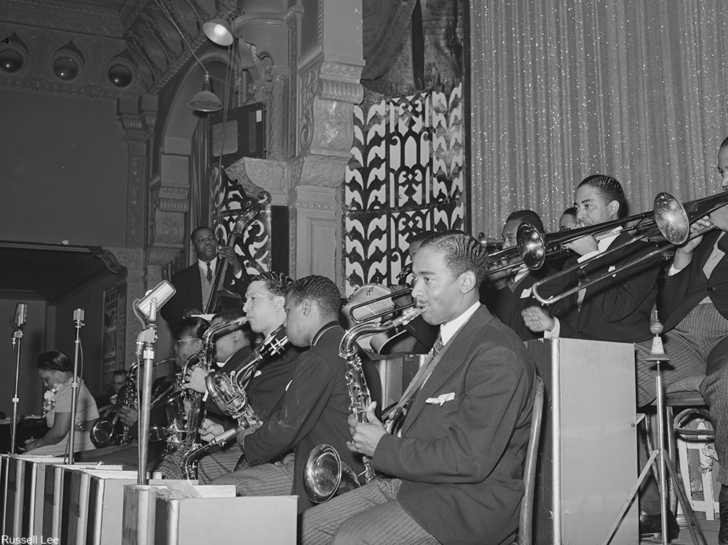 For a brief window night spots like these were not only the rare elegant night club for African Americans, they also set the standard for music scenes in many metropolitan cities. And, before the lights went out on these clubs forever there was a grand old time to be had.
The Savoy Ballroom in Chicago was open 7 days a week and engaged 2 bands or orchestras per night. When one group took a break the other would get to playing. In this way the music never stopped and people could literally dance all night.
In April of 1941, at the Chicago Savoy the venue hosted a roller skating ball. There was live music as per usual, except the patrons were all on skates, trying to somehow dance to the music. Instructors were on hand to teach attendees how to skate if needed, though judging by their tired expressions and dusty knees they had quite a trying night.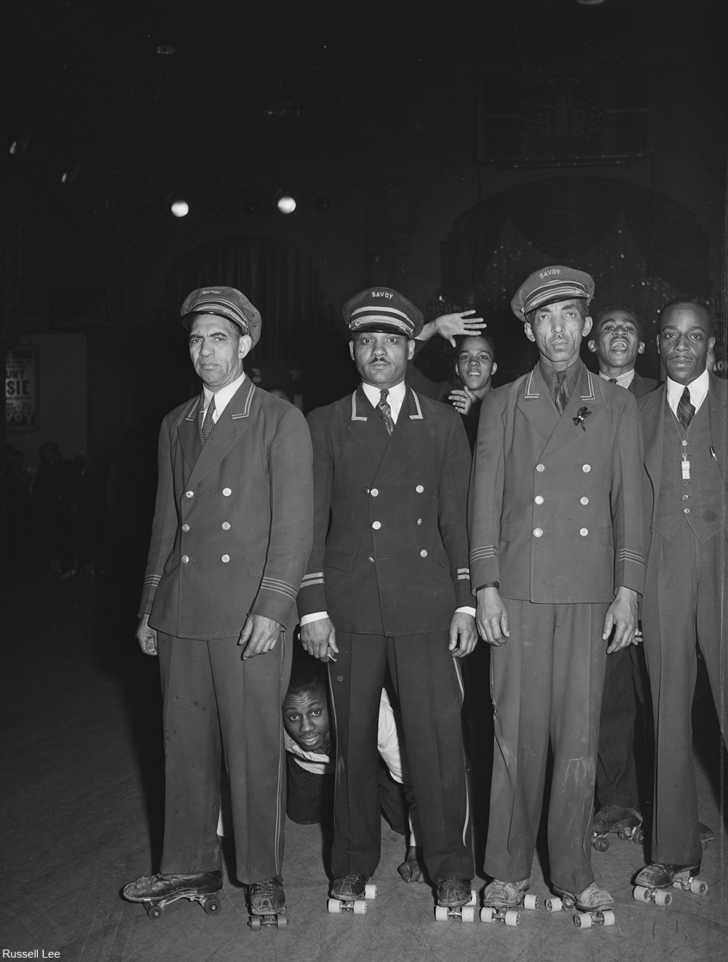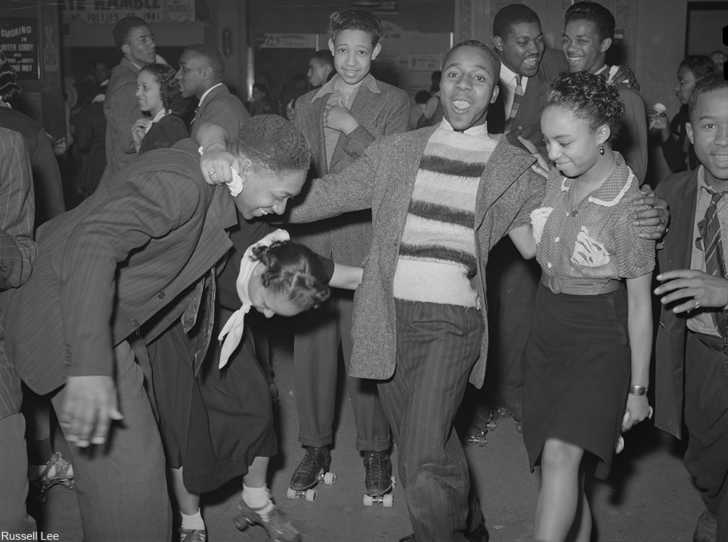 As you can imagine, the event held a lot of laughs and more than a few bumped legs. But, dances like these didn't happen all the time.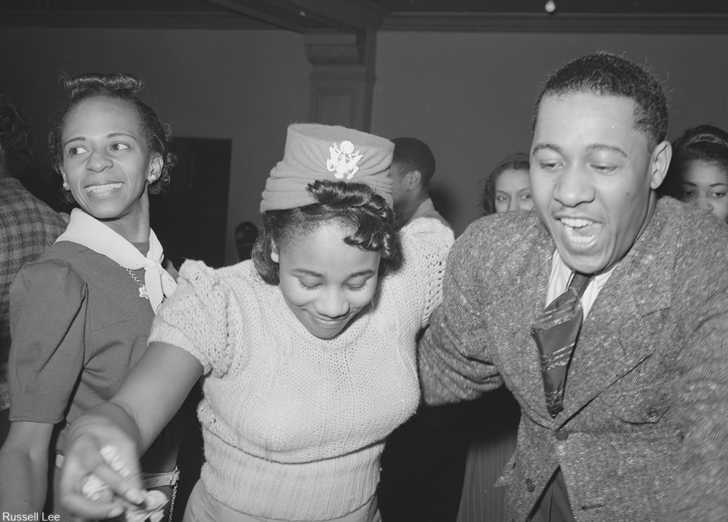 And, then there were those who needed no help at all dancing on skates.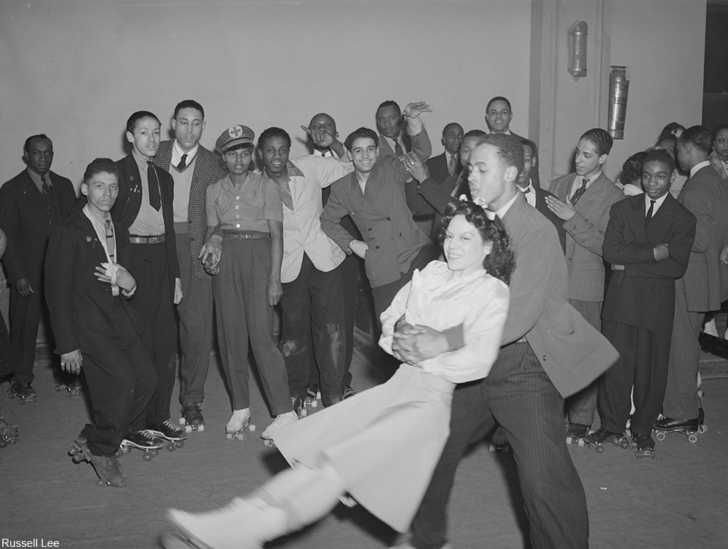 There were also plenty of people who came to socialize more than to swing dance on roller skates.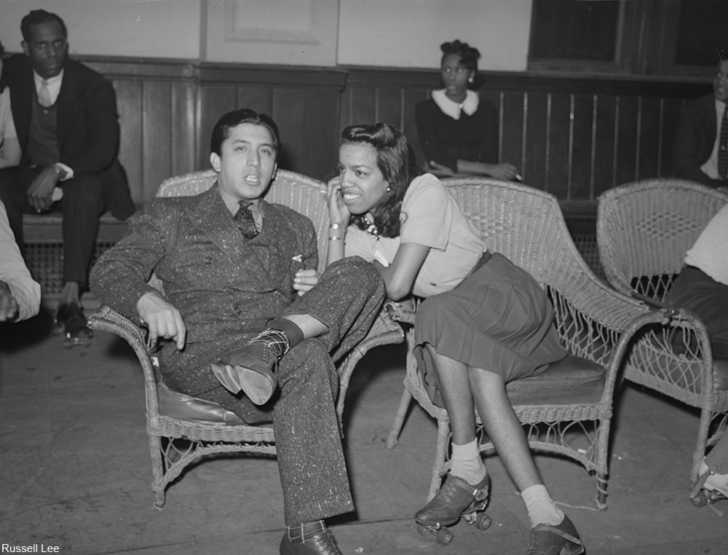 Events like this one at the Savoy were a cultural phenomenon that could only have happened during this very unique time in history. While the musical tastes of the American youth changed dramatically after World War II, the love affair with rollerskating to music would only get stronger in the decades that followed.
Sadly, since then rollerskating itself has also fallen into obscurity. It's hard to imagine an event like this taking place today.