Take a look at each decade's most prominent style, and let us know, which one is your favorite?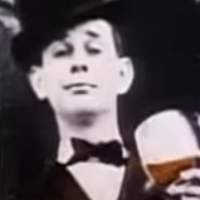 Chris Foster
1990s
Triangular side stones and a "Radiant cut" diamond are featured in the ring of the '90s, set in 18k white gold. This one really has some sparkle to it!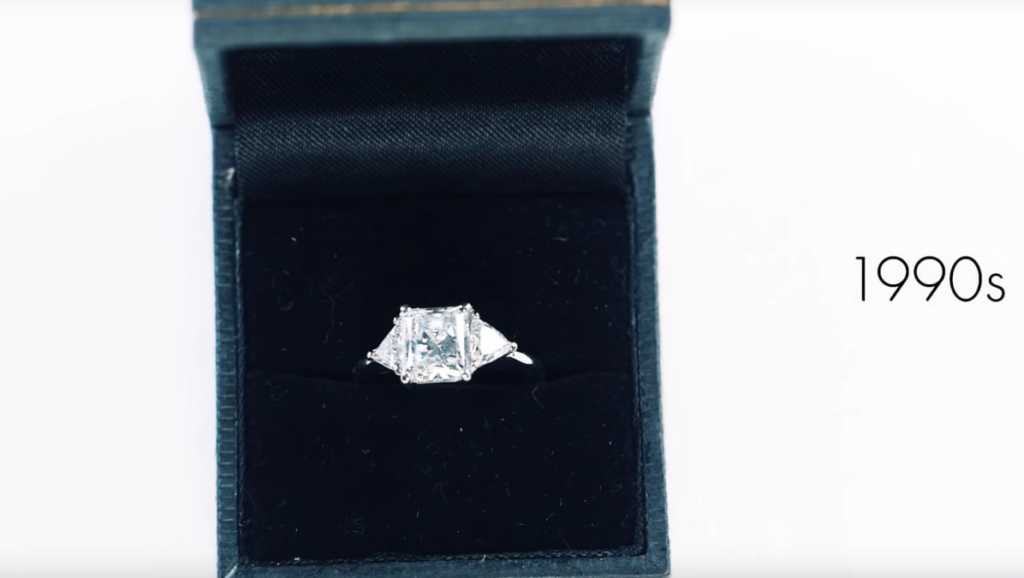 2000s
The Princess cut, which is actually the 2nd most popular cut shape for diamonds (next to round brilliant), was all the rage in the 2000s. One look at the elegant ring below and we can see why!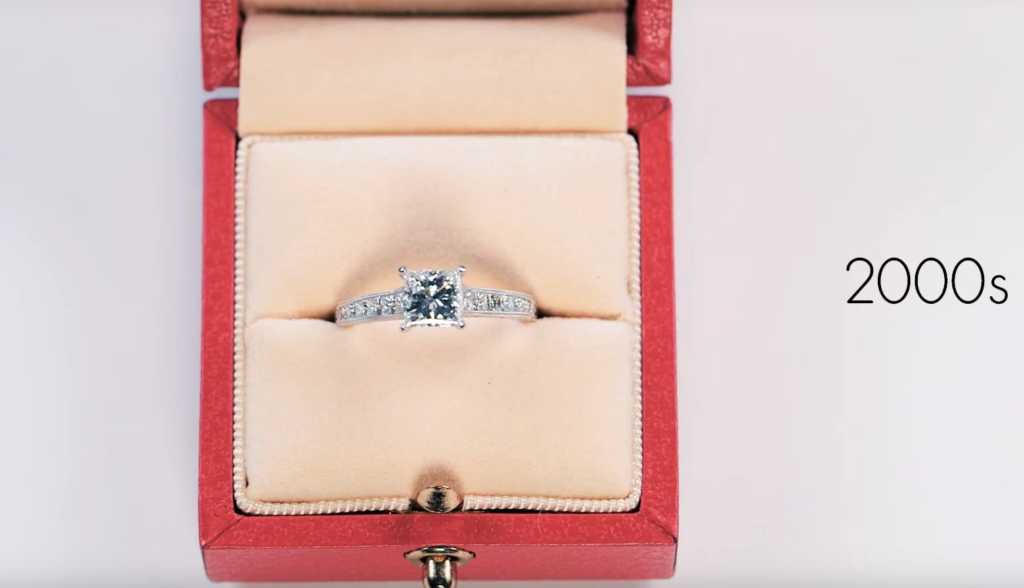 2010s
Representing the increased demand for fancy-colored diamonds, here we have a yellow rectangular cushion cut diamond set in what's known as a "Halo" mounting of platinum.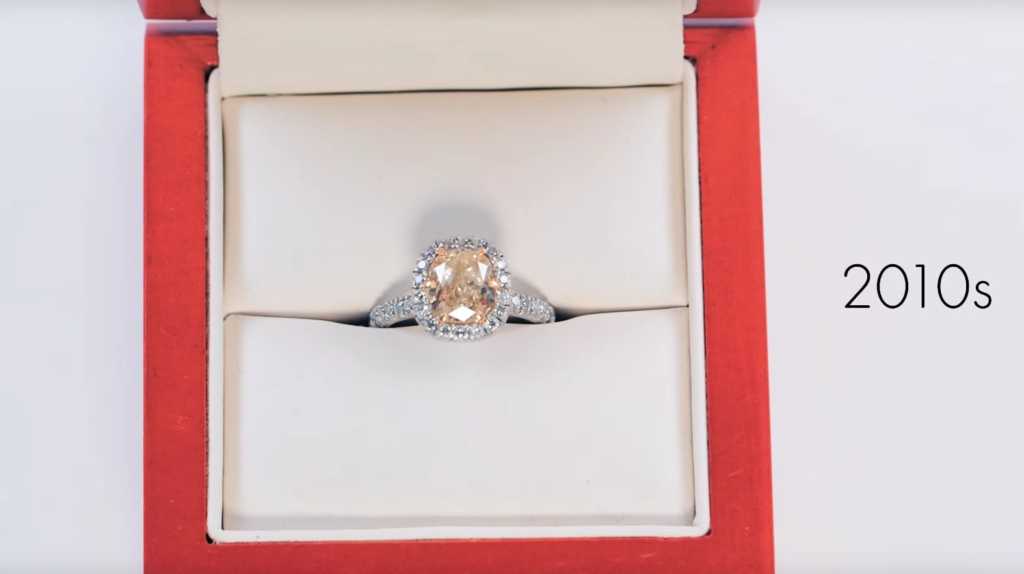 So, which one was your favorite? Let us know in the comments below, and check out the video for a closer look at each ring.