Take a look at each decade's most prominent style, and let us know, which one is your favorite?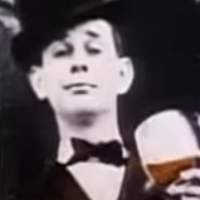 Chris Foster
1950s
You can see the affect of the post-war economy boom in the ring of the '50s. White gold and platinum were the preferred precious metals used, along with a gorgeous round diamond.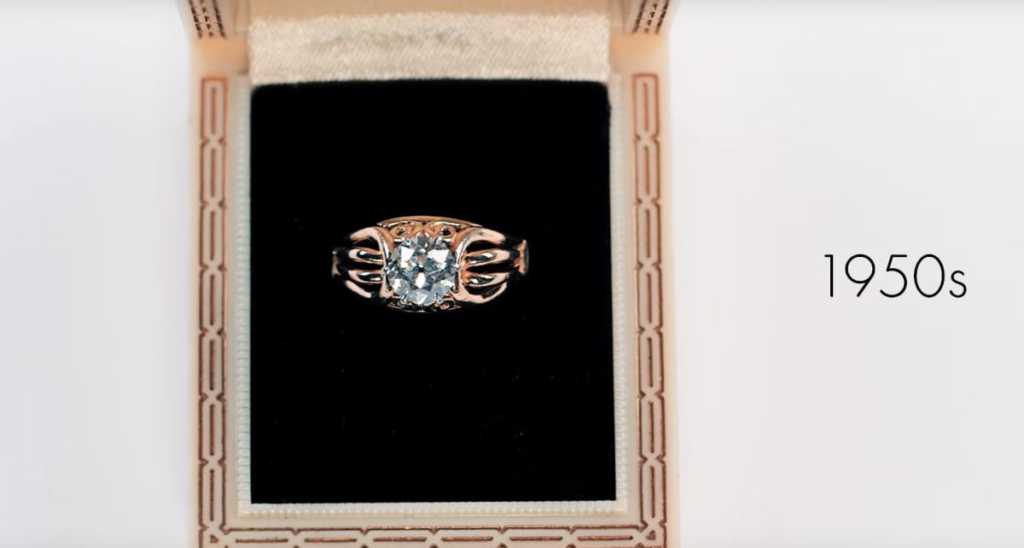 1960s
The '60s saw a trend in diamonds with unique cuts. The one featured is emerald cut, set in platinum, but other shapes included pear, marquise, and heart!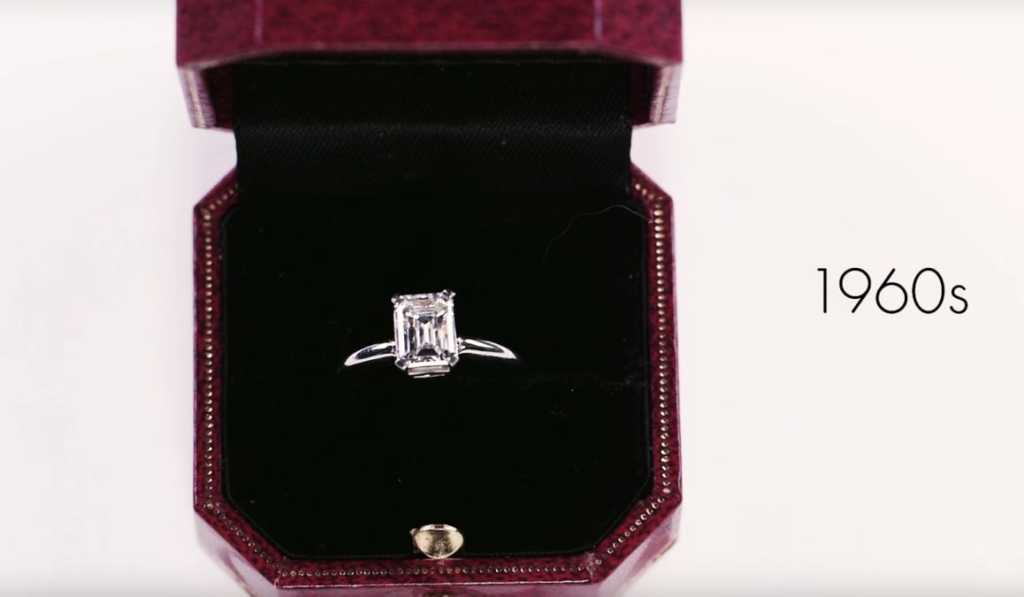 1970s
The '70s set a gold-standard, with an emphasis on gold settings. The ring pictured below features a Marquise-shaped diamond set in yellow gold, which provides a sharp contrast!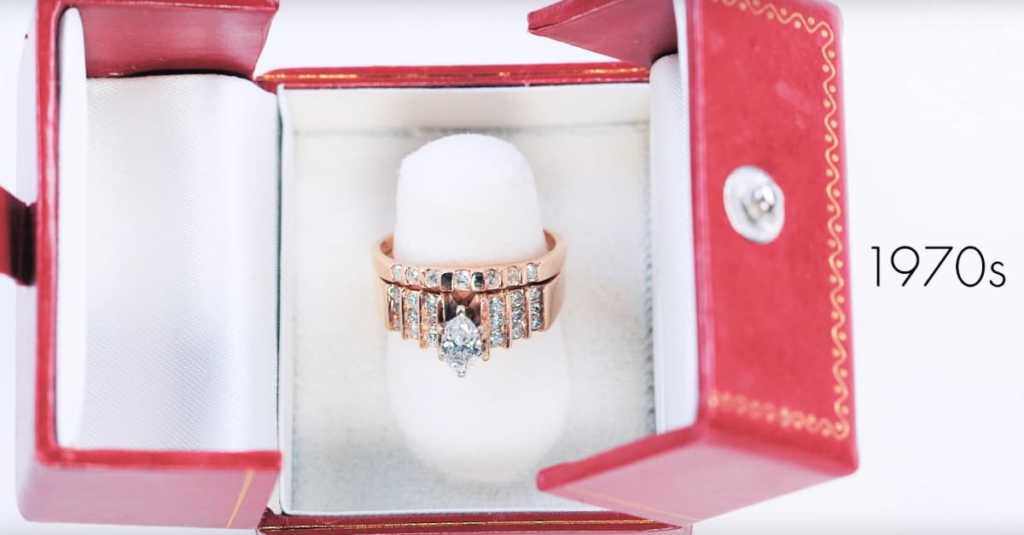 1980s
In our humble opinions, when these type of posts feature the '80s, they're usually not the best looks (I mean, just check out the hair). That said, this solitaire diamond gives a classic look that we really like!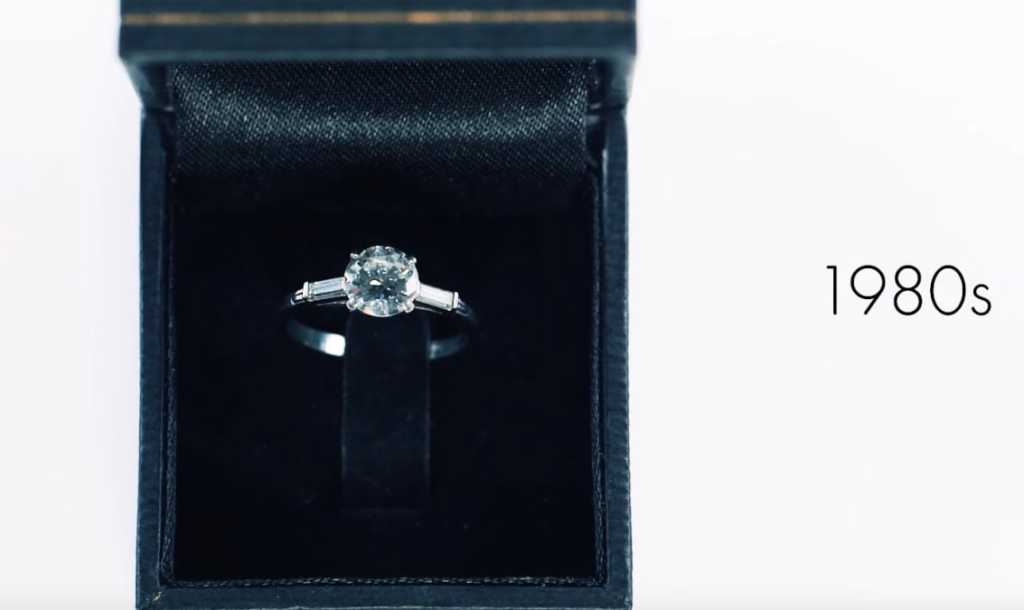 Click the NEXT PAGE button to see the rings that round out the list!