This song is so perfect to dance to!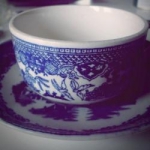 Rose Heichelbech
When you think of music for teenagers, what comes to mind might not be The Lawrence Welk Show. But, this classic music show was all about variety. On any given show you might hear a number of different kinds of tunes. The Lennon Sisters, young yet wholesome, were frequent guests on The Lawrence Welk Show, performing many songs for the "younger set" as Welk puts it. All in all, they sang in 21 episodes of the show, making them one of many top-notch musicians to perform on this family-friendly show.
In this wonderful clip, the Lennon Sisters sing a lively rendition of "Wah Watusi" complete with dance moves, pleated skirts, and oversized sweaters. This episode from 1962 contains a wonderful cover of the Orlons' hit song released that same year. Have a listen to this classic song below. And, you can watch the Lennon Sisters perform "Bei Mir Bist Du Shoen" right here.
https://youtube.com/watch?v=TPymmD3r3K8