Thrift stores can be a goldmine to the industrious crafter!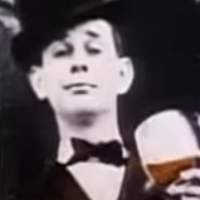 Chris Foster
Thrift stores can be a goldmine to the industrious crafter! Take a look at these fun projects that start with goodies you can score on the cheap from your local thrift shop. Just remember, if you think an item is valuable or an antique, think twice before you DIY it!
1. Turn Chandelier Drops into a Gorgeous Necklace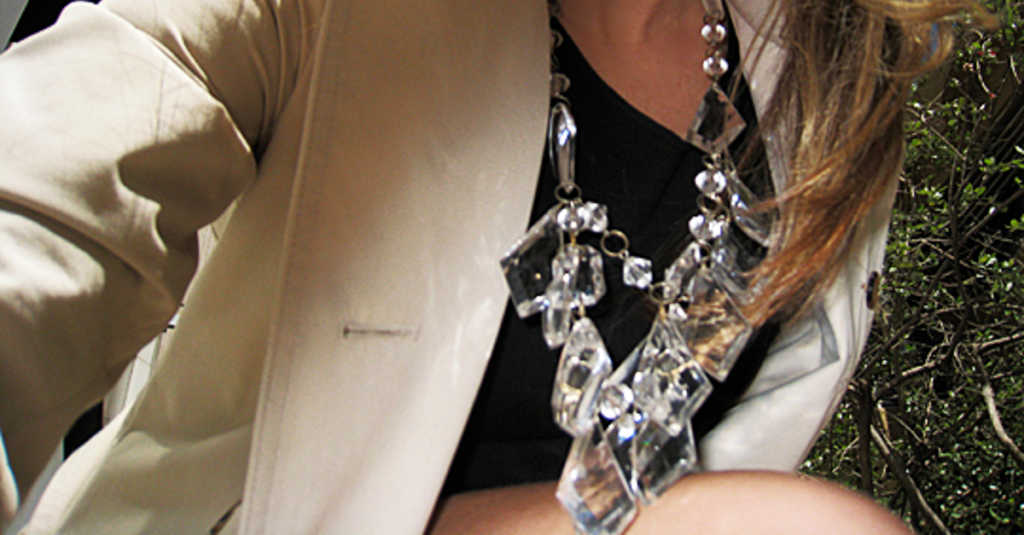 Use chain and crystal drops from antique chandeliers to create a statement necklace that's sure to stun. Crystal drops come in all sorts of shapes and sizes; use a variety to give your piece eye-catching texture!
2. Make Tea Cups into Bird Feeders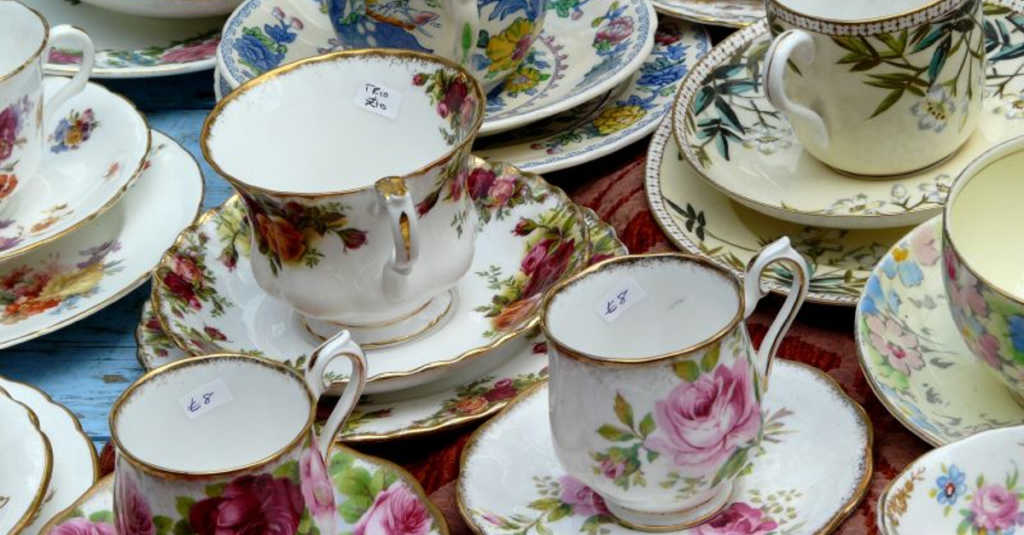 You can often find single teacups and matching saucers at thrift stores. By gluing a cup and saucer together, you can make a dainty birdfeeder for our feathered friends. Loop a piece of ribbon or cord through the handle and hang from a branch. More instructions can be found here.
3. Jazz Up a Drawer with Book Pages
Sometimes books find their way to the thrift shop in less-than-mint condition, but that doesn't mean they should be left behind! In My Own Style shows how to line a drawer with book pages. Just make sure your find isn't a first edition before you start harvesting pages!
4. Frame Up Vintage Doilies with Embroidery Hoops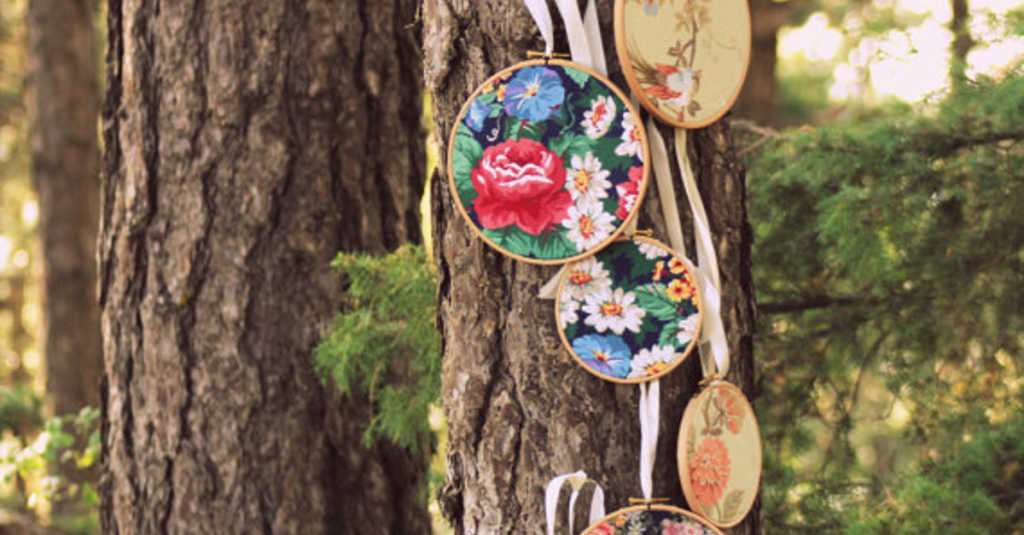 Vintage lace doilies (often hand-made) and various vintage fabrics can are in abundance at thrift shops. Frame them using embroidery hoops (also found at thrift stores!), trim off any excess, and hang them with ribbons for a touch of antique whimsy.
5. Use Curtain Clips to Turn a Tablecloth into a Valance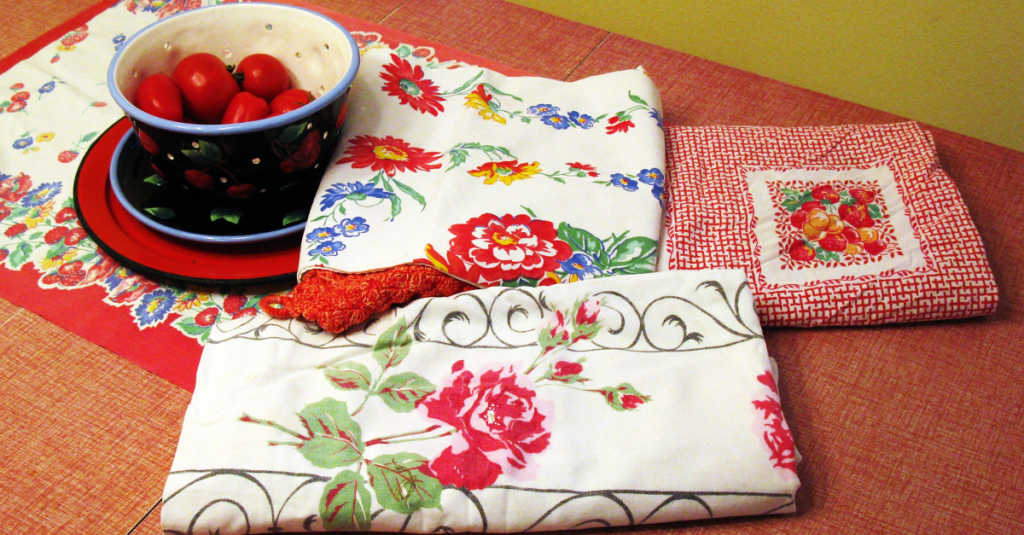 Jillee over at One Good Thing shows how to turn a beautiful vintage tablecloth into a sweet window valance. And the best part? There's absolutely no sewing involved!
6. Add Paint to Bottles for Instant Style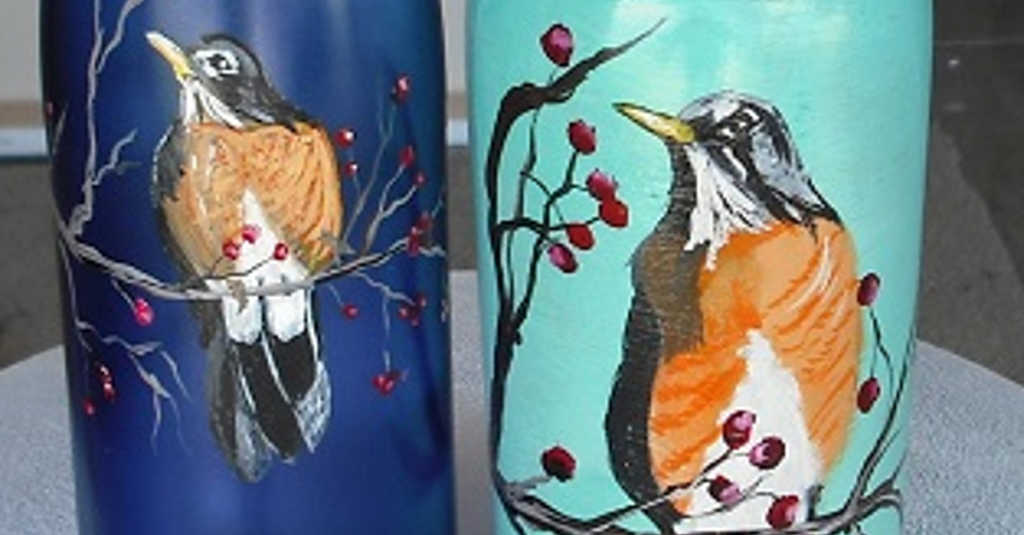 Found a lovely bottle, but the color isn't quite right? Repaint it! Use spray paint and acrylics to give your find a new look. Seal it up with a clear coat of spray paint when you're finished so your bottle will stay lovely for years to come!
7. Give Glass New Life with Mercury Glass Paint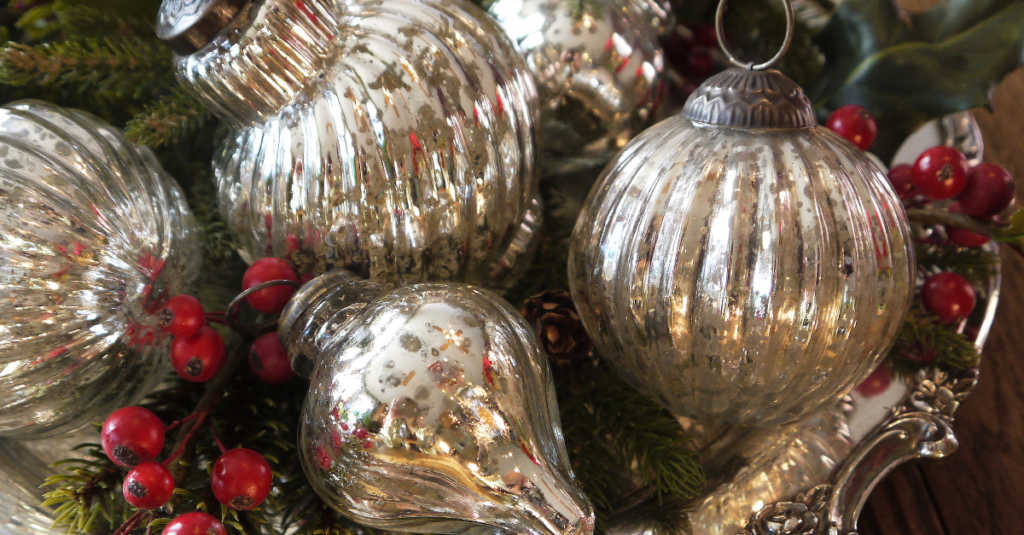 While we're on the subject of painting glass, we'd like to introduce you to a fantastic product: Krylon's "Looking Glass" paint. With one can of paint and a few minutes, you can give any glass a "Mercury Glass" finish! Spray a bit of water onto clean glass before hitting it with the paint. Try this on holiday ornaments, vases, bottles– you name it!
8. Whip Up a Cake Stand fit for a Mad Tea Party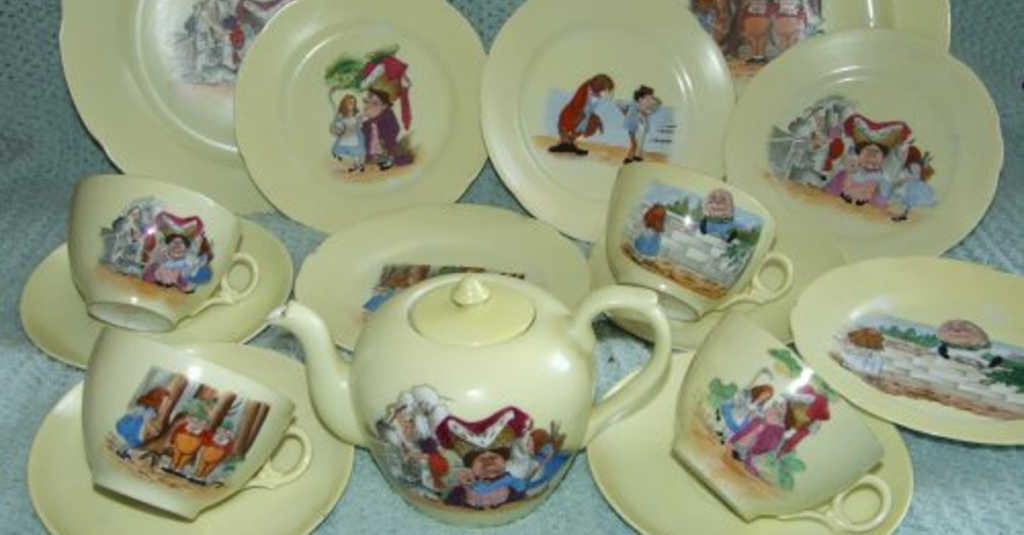 Using vintage dishes and brass candlesticks, the folks over at Bargain Hoot show how to make an eclectic, bohemian cake stand. Not in the mood for cake? Use the stand to store your jewelry or decorative trinkets.
9. Chalkboard Paint + Vintage Frames = Ever-Changing Art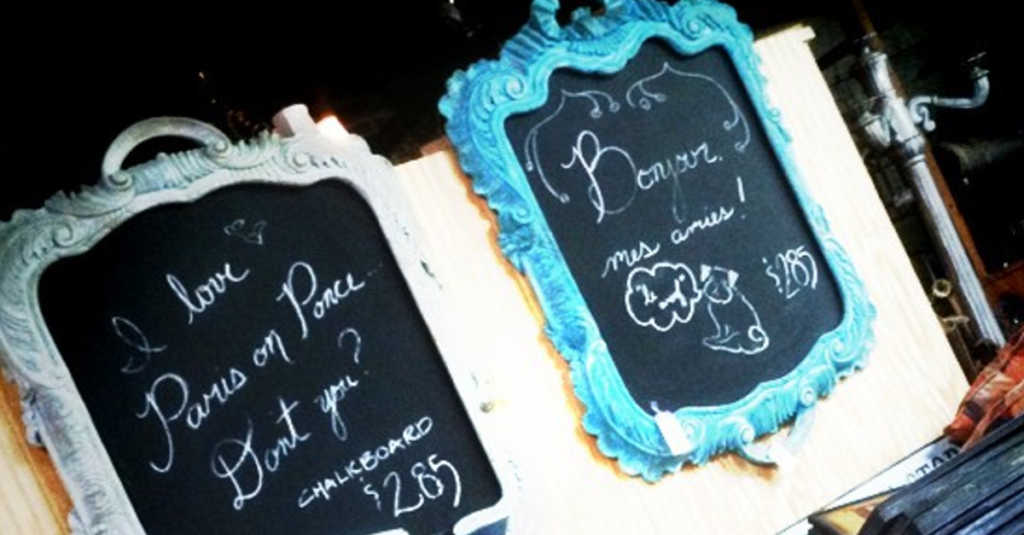 Give old frames a quick coat of bright paint, and then cover the inside with chalkboard paint. Use the new chalkboard to leave sweet messages for your family, or let your kids create new works of art every week!
10. Make a Matching Mirror Wall!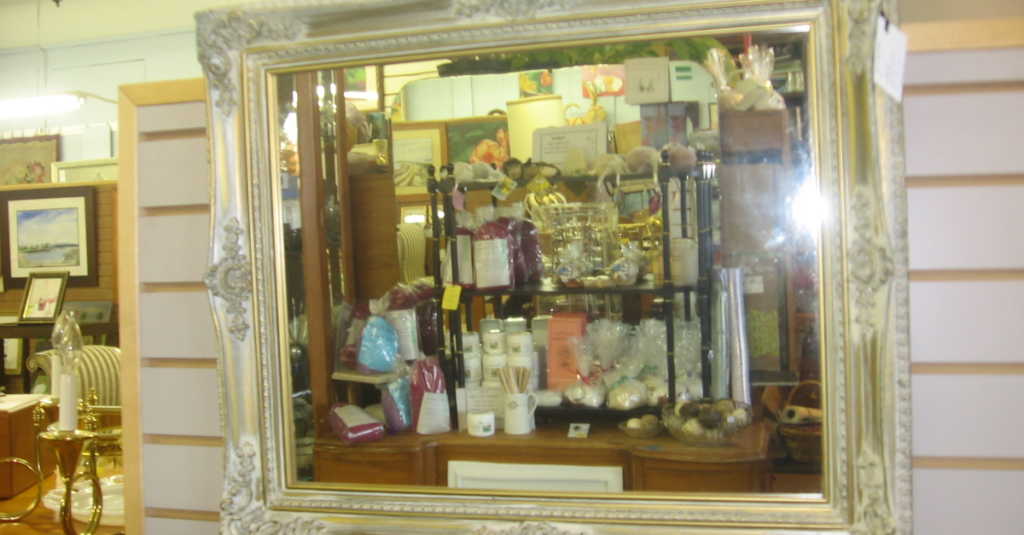 Give a blank wall a facelift with a collection of framed mirrors. Scour your favorite thrift shops for framed mirrors in any color, shape and style– then tie them all together by painting all the frames the same color. [Dimples and Tangles] has all the details.