No one plays like he did!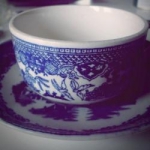 Rose Heichelbech
When we think of Liberace, the sparkles, rhinestones, and candelabras instantly come back into memory. "Mr. Showmanship" put on some of the most entertaining shows of the '50s and '60s. He got his start from humble beginnings and began playing nightclubs before performing in a few movies. Before long he was playing to elite Hollywood audiences and packed shows in Las Vegas.
In 1953, Liberace's syndicated television show became a smash hit. His fast fingers, impeccable musical style, and brilliant stage presence made his piano playing much more special than comparable musical talents of the day. A 1969 reprise of The Liberace Show presented the star in glorious color. If you loved the Liberace Show then you'll love hearing this treat again. Have a look below at his incredibly fast 16-to-the-bar boogie woogie performance. And, be sure to check out some classic Hollywood showmanship from Mr. Fred Astaire right here.