There are a few simple tips to keep in mind.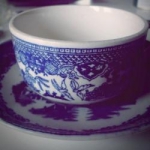 Rose Heichelbech
According to style expert and YouTuber, Schellea Fowler, the trick to dressing stylishly for women over 50 lies in simply adapting what younger women are wearing. Fowler points out a few "uniform" items that women over 50 are usually sold- but they are usually not that flattering. She points out that you won't see these clothes on younger women or on fashion sites, meaning they aren't really in style.
It makes sense then that clothing that exists in a sort of no-man's-land of fashion might not make you feel good. But, she has quite a few tips on how to not dress like an "old lady".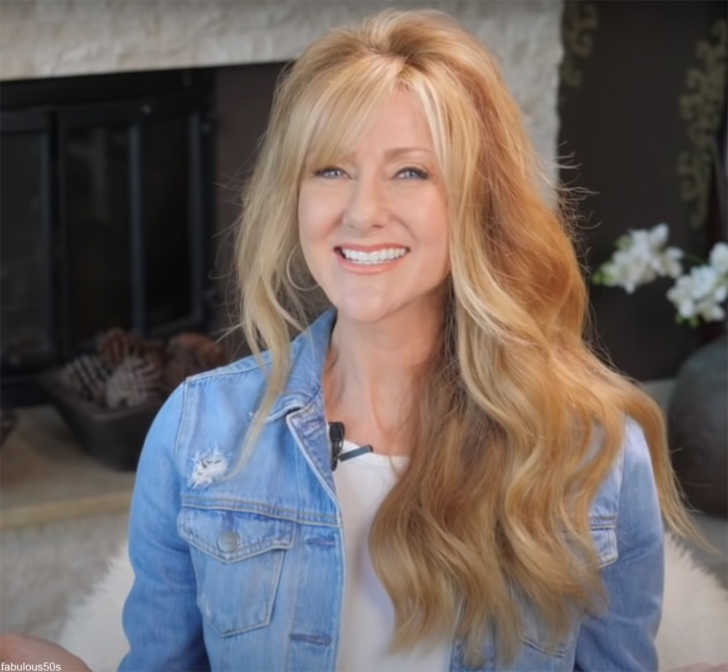 Avoid clothes that cut you off.
Examples of often-unflattering clothes are baggy capri pants or low sandals with chunky horizontal straps. These can make your legs or feet look wider than they are, which won't look particularly youthful on most people. Wearing full length pants or fitted capris can eliminate this problem.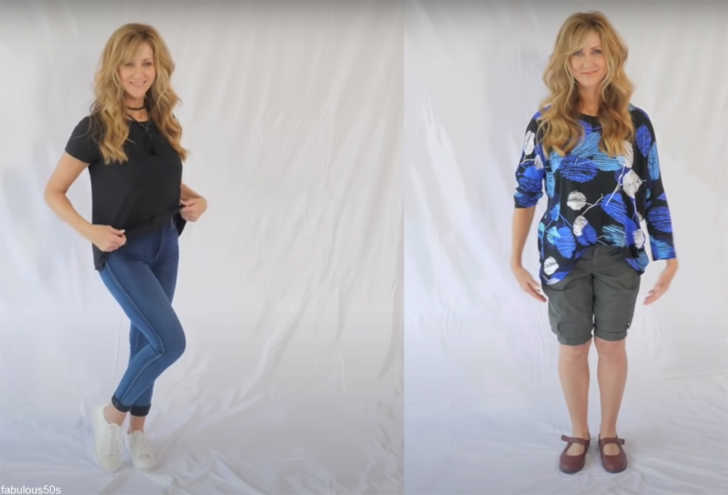 The outfit on the left is more flattering and youthful, while the outfit on the right cuts the eye off at various points.
Wear one striking color near your face.
Fowler advises to that women over 50 avoid the large, colorful print tops that so often are sold in the women's section of stores. Instead, she advises that they wear a shirt of one striking color. This draws attention to the face and has an elegant simplicity that most prints lack.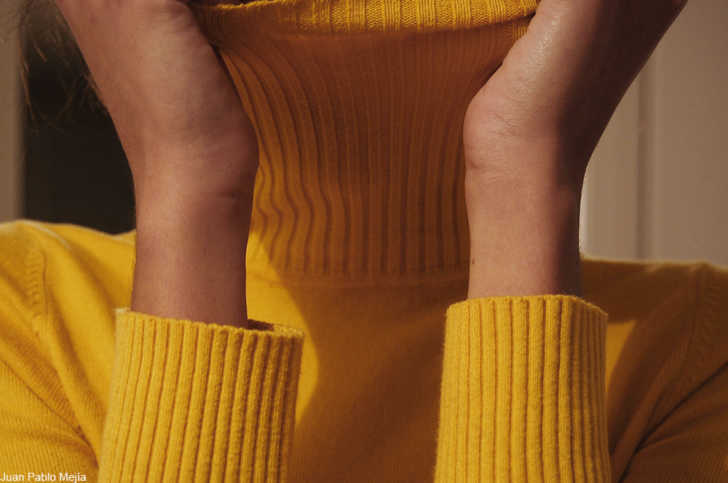 Don't wear baggy clothes all over.
Another feature of many of the print tops she mentions is that they are often flowy or boxy and can make you look bigger than you are. Fitted shirts or those with a rounded hem can help to make it seem less like you're hiding and more like you're confident in your choices.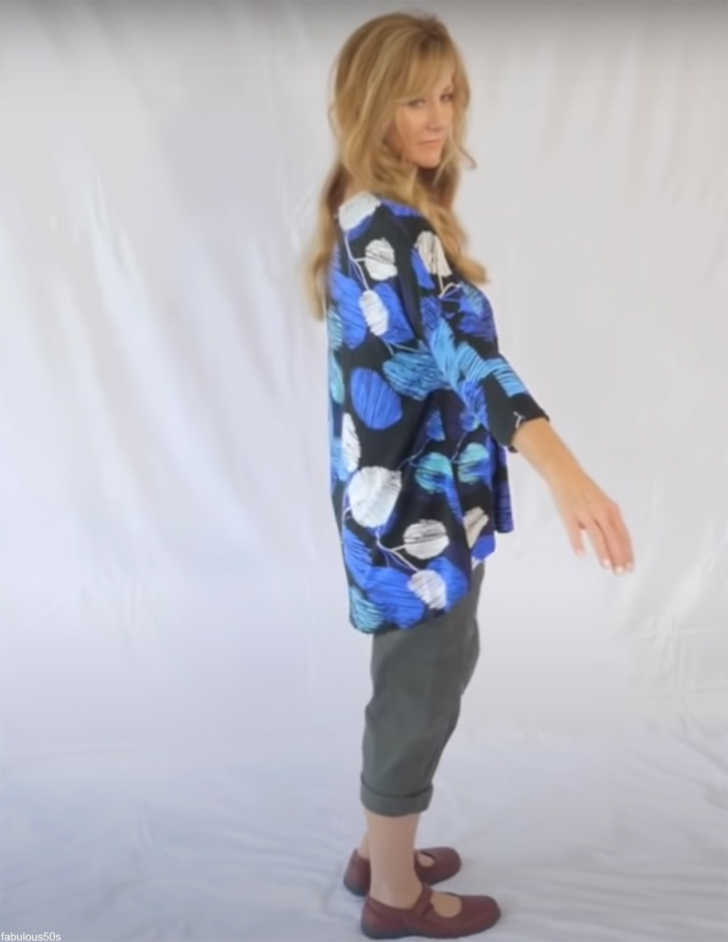 Fowler also says to switch up flowy pieces. Wear a fitted top with wide leg pants or wear a flowy shirt with leggings or skinny jeans. Wearing all tight pieces can make it look like you're trying to appear young and wearing all baggy clothes can hide you from the world. This strategy also works well to play to your strengths. If you have great legs then show them off in skinny jeans. If you have really toned arms maybe go for the really fitted top. There's no reason to hide your whole body simply because there are areas your don't like. And, that's true at any age.
Adapt universal trends to suit your style.
Instead of wearing dowdy shoes often sold to older women or neon shoes that are marketed to teens, you can split the difference by investing in a comfortable pair of white sneakers. This way you don't lose any comfort, but you have a casual shoe that can be worn with dresses, jeans, legging, shorts, and many other types of clothing.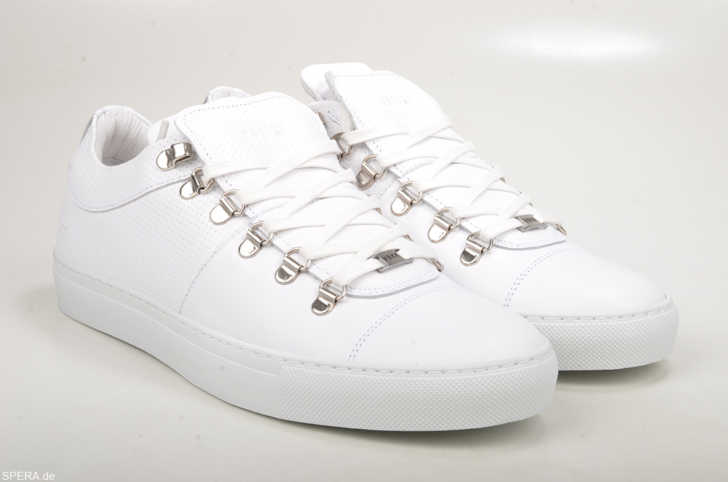 Fowler points out that women of all ages, from 20s to 70s, can be seen wearing this fashion staple.
Do your research.
Fowler explains that by performing a simple Google search for a celebrity with your general body shape and age, along with the words "street style", can let you know what types of outfits these women are wearing on a daily basis.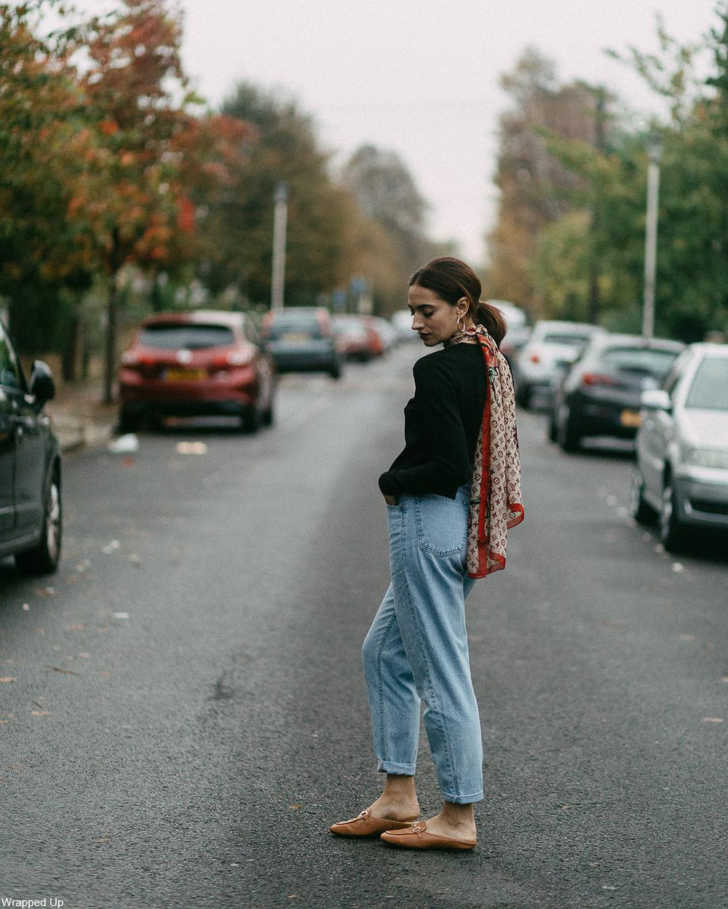 This can be quite different than what we see in fashion magazines or editorials that are meant to be avant garde. Instead, celebrity street style is often the best of both style and comfort. Some examples she uses are Oprah Winfrey, Goldie Hawn, Helen Mirren, and Christie Brinkley.
You can see all of Fowler's inspiring tips on how to dress for your age in the video below.