The mummified bodies were found wrapped in brightly colored burial cloths and covered in hieroglyphics.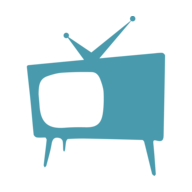 Timothy Roberts
Egypt has always been an interesting place to be an archaeologist. That includes recently when 59 sealed and well preserved wooden coffins were found. Those coffins are thought to be 2,500 years old!
One of the sarcophagi was opened before the media, who had assembled for the event. The mummified remains were seen wrapped in burial cloth that included hieroglyphic inscriptions and amazingly bright colors.
The archaeological expedition that occurred south of Cairo included the area of Saqqara, which includes a large burial ground. Saqqara was the necropolis of Memphis, the ancient Egyptian capital. It is also a UNESCO world heritage site
According to the secretary-general of the Supreme Council of Antiquities, Mostafa Waziri, they are "very happy" with the discovery, according to France24. It was three weeks ago when the first of 13 coffins were announced to the media. They looked further in the depth of the shafts and discovered that there were more coffins yet to be uncovered.
https://www.instagram.com/p/CF_3GLanz4z/
It is unknown how many coffins may be in the area according to Khaled al-Anani, the Tourism and Antiquities minister. He was speaking near the archaeological site, which is in the shadows of the 4,700-year-old pyramid of Djoser.
"So today is not the end of the discovery, I consider it the beginning of the big discovery," he said according to New Straits Times.
It is estimated that the coffins may be as old as the Late Period of ancient Egypt, which took place in the sixth and seventh century BC. In recent years, excavations in Saqqara have turned up many artifacts that include mummified birds, snakes, scarab beetles, and other animals.
COVID-19 has led to somewhat of a break in major archaeological discoveries in Egypt, and this was the first announcement since the pandemic broke out. Many museums and archaeological sites were closed for up to three months starting in late March.
According to Anani, the coffins will be taken to the Grand Egyptian Museum (GEM) at the Giza plateau. That Museum is not yet open. Egypt hopes that the GEM and additional archaeological discoveries will give a boost to tourism, which has suffered in recent years.