No one can prove she ever had one, though.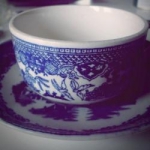 Rose Heichelbech
There are many things that are true American classics, but few more recognizable than items of Federal style furniture. The term is used to describe pieces that were made during the period following the Revolutionary War and encompasses several different styles. But, many share aesthetics that overlap, such as very upright legs, carved columns, and high quality woods. The legacy of this type of furniture lives on in newer pieces, like the one named for the very first First Lady, Martha Washington.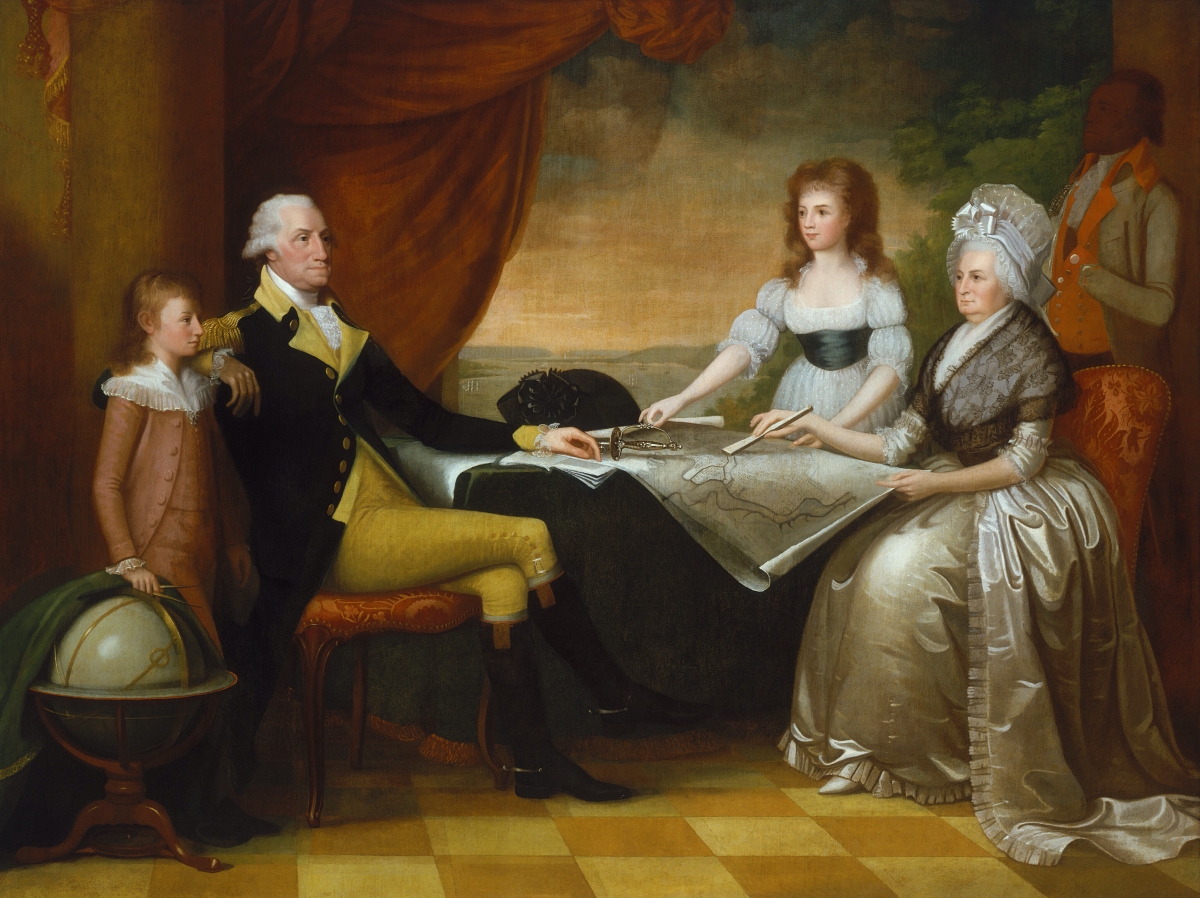 The name of this iconic, yet petite, cabinet comes from Mrs. Washington who was said to have had a sewing cabinet that she could sit at to sew. Some descriptions tell of a simple work table with shelves and a space to sit at – much like a modified desk.
However, the sewing cabinets which bear her name today are based on designs for sewing tables and side tables produced in the early 1800s after her death.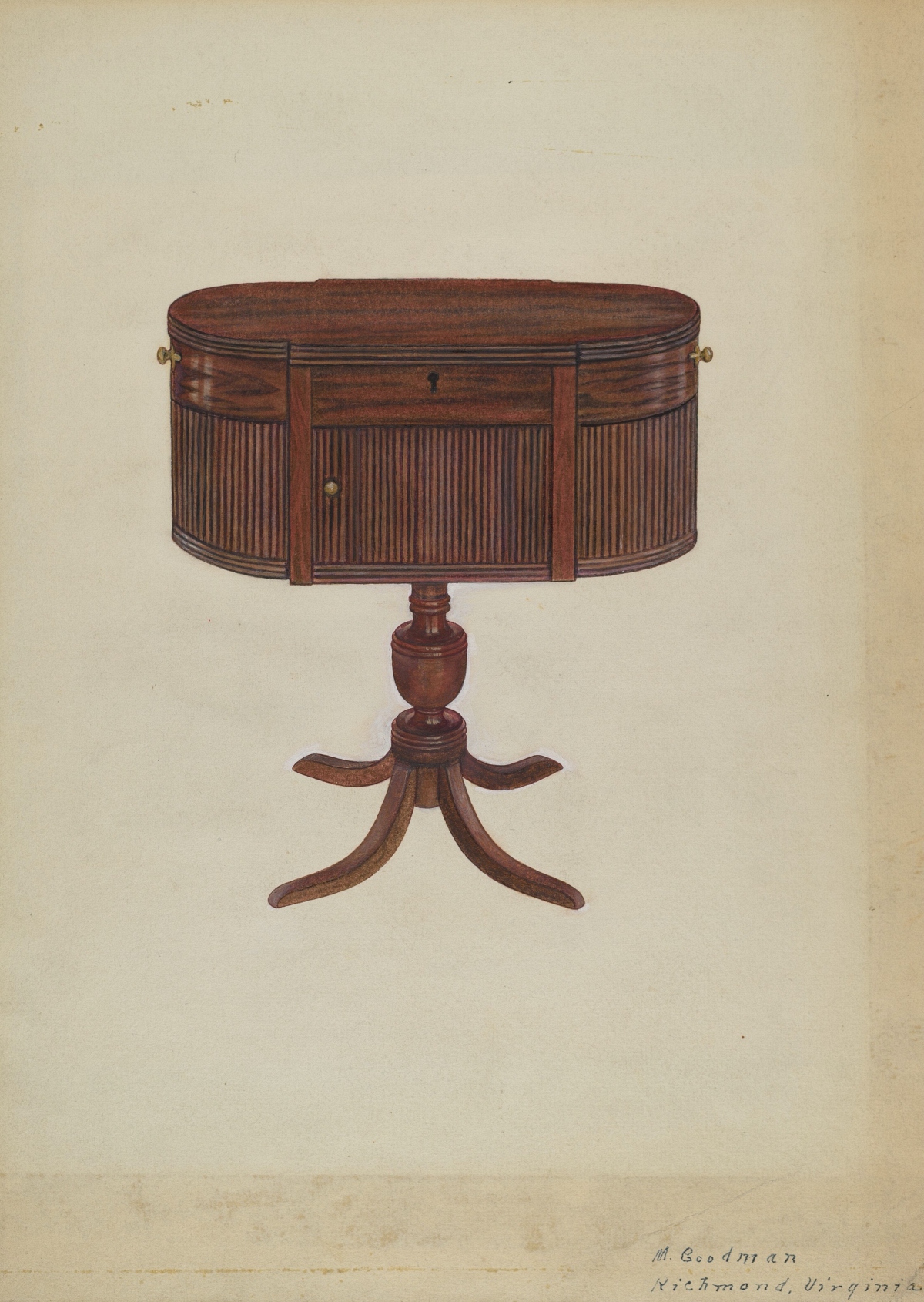 One of the premiere tastemakers of the era was Duncan Phyfe, who combined ribbed or curved legs with impressions of animal feet for a distinctive look to much of his furniture. His 1815 sewing cabinet featured these legs with pawfoot casters and atop them a curved set of compartments.
This type of cabinet, a reproduction of sorts of the Duncan Phyfe sewing cabinets, got a revival in the 1920s when all things Duncan Phyfe came back into fashion. Then in the 1930s during the Great Depression smaller pieces of furniture like these were sold along with magazine racks, smoking stands, and other "novelty" furniture since most people could no longer afford large furniture sets.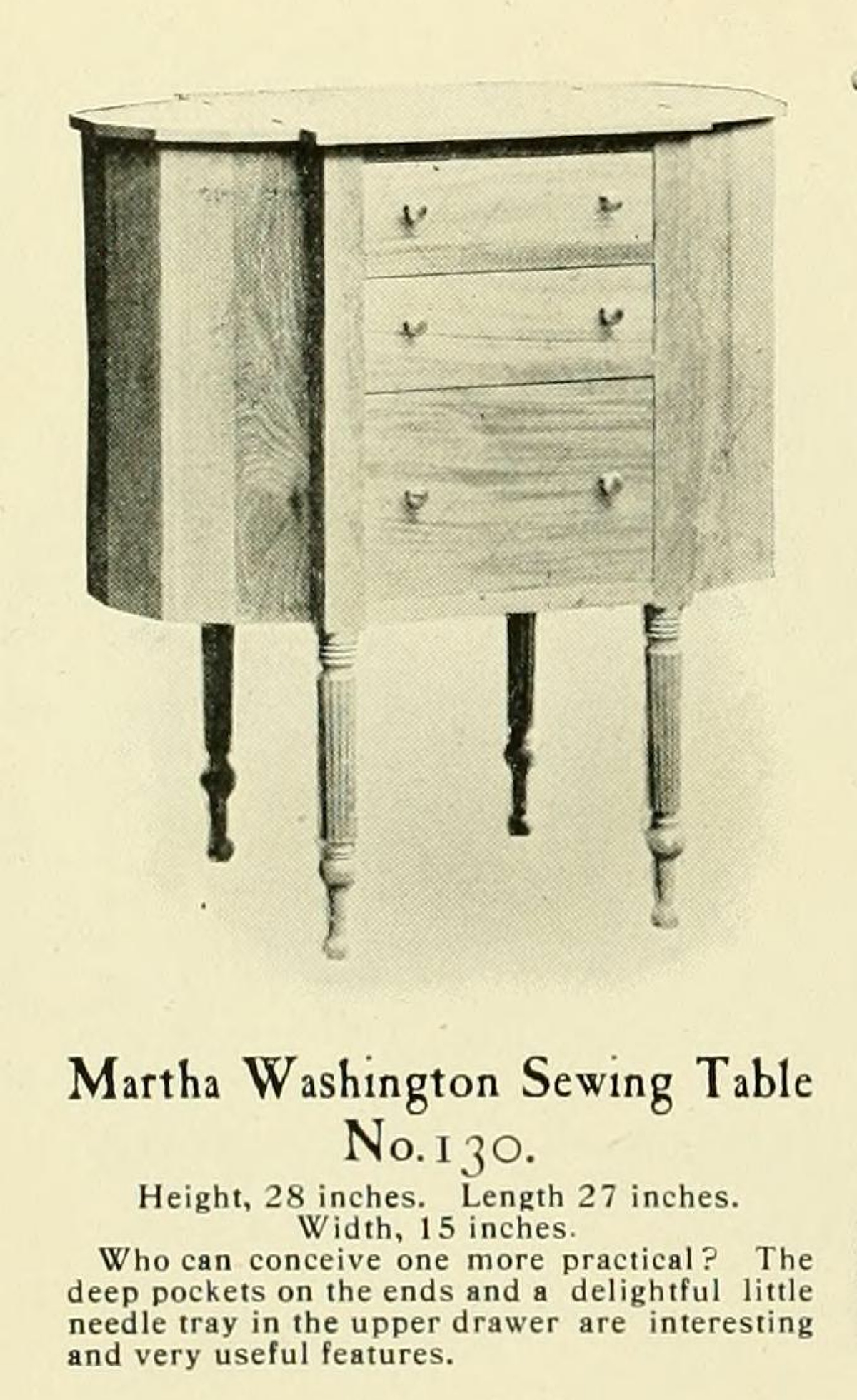 The shape of the top on these cabinets was very similar to the 1815 model in shape and features two flaps at the top often opened up to reveal spots to place one's unfinished projects. These long side section were tall enough to store knitting needles or large pieces of embroidery, making them perfect for the crafty person in the home. The hidden hinge for these flaps wasn't patented until 1911, making them not antiques, but rather vintage.
Many examples of this type of cabinet have two or three drawers in the middle. These drawers then usually have inserts that fit into the drawer sides to hold small bits and bobs like needles and buttons. There were also versions made where the drawers were false and small a sewing machine folded down into the middle top section.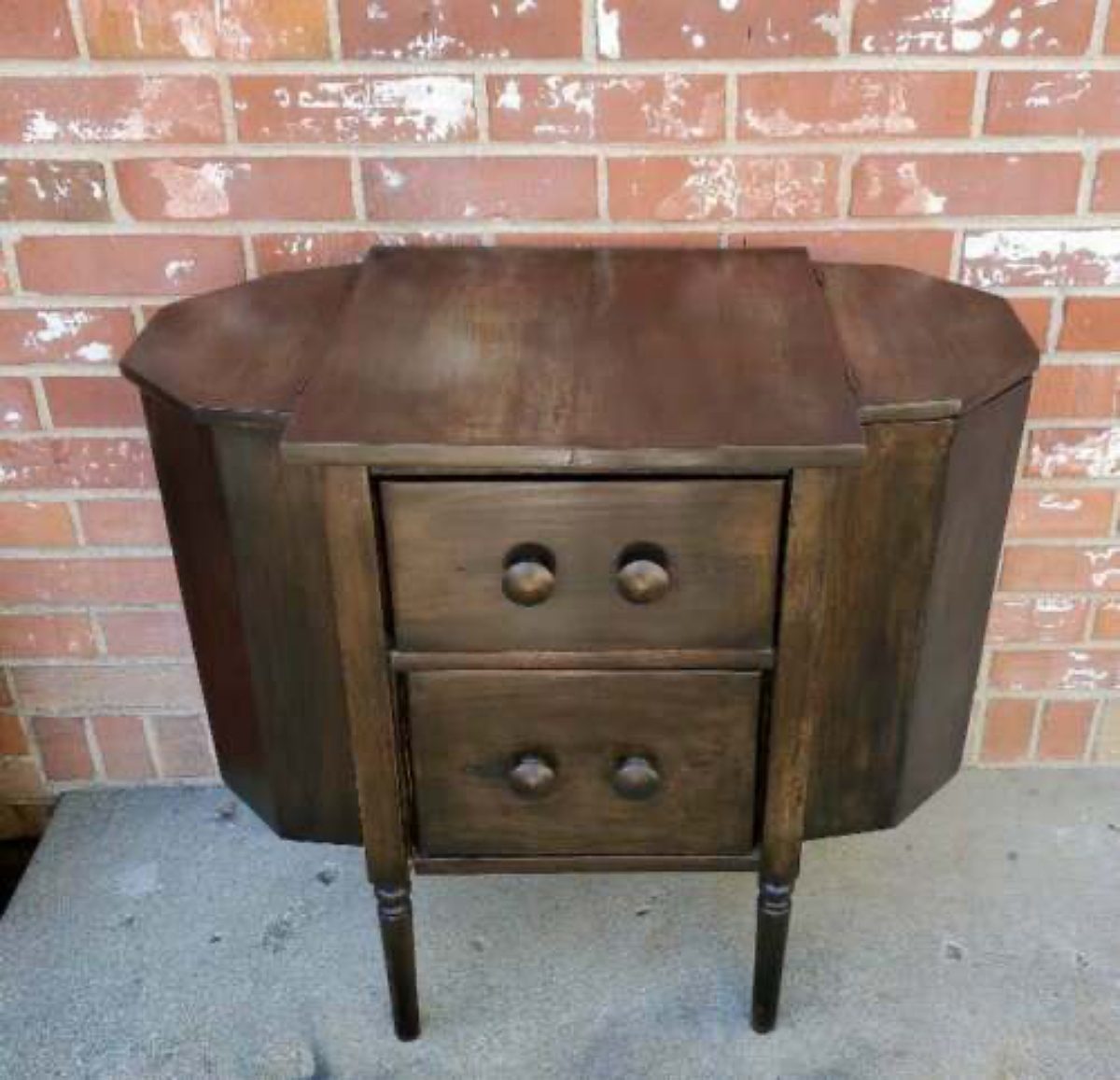 The 1920s models were sometimes made from mahogany, but many 1930s models were only stained to look like the real thing. The most common of these designs was produced by the Cowan Manufacturing Company of Toledo, Ohio. Versions form several brands were made in various woods, finishes, and even in wicker.
While they don't have much to do with Martha Washington, these little tables are beautiful examples of double use furniture. They look like side tables, yet have the functionality of housing sewing supplies and projects.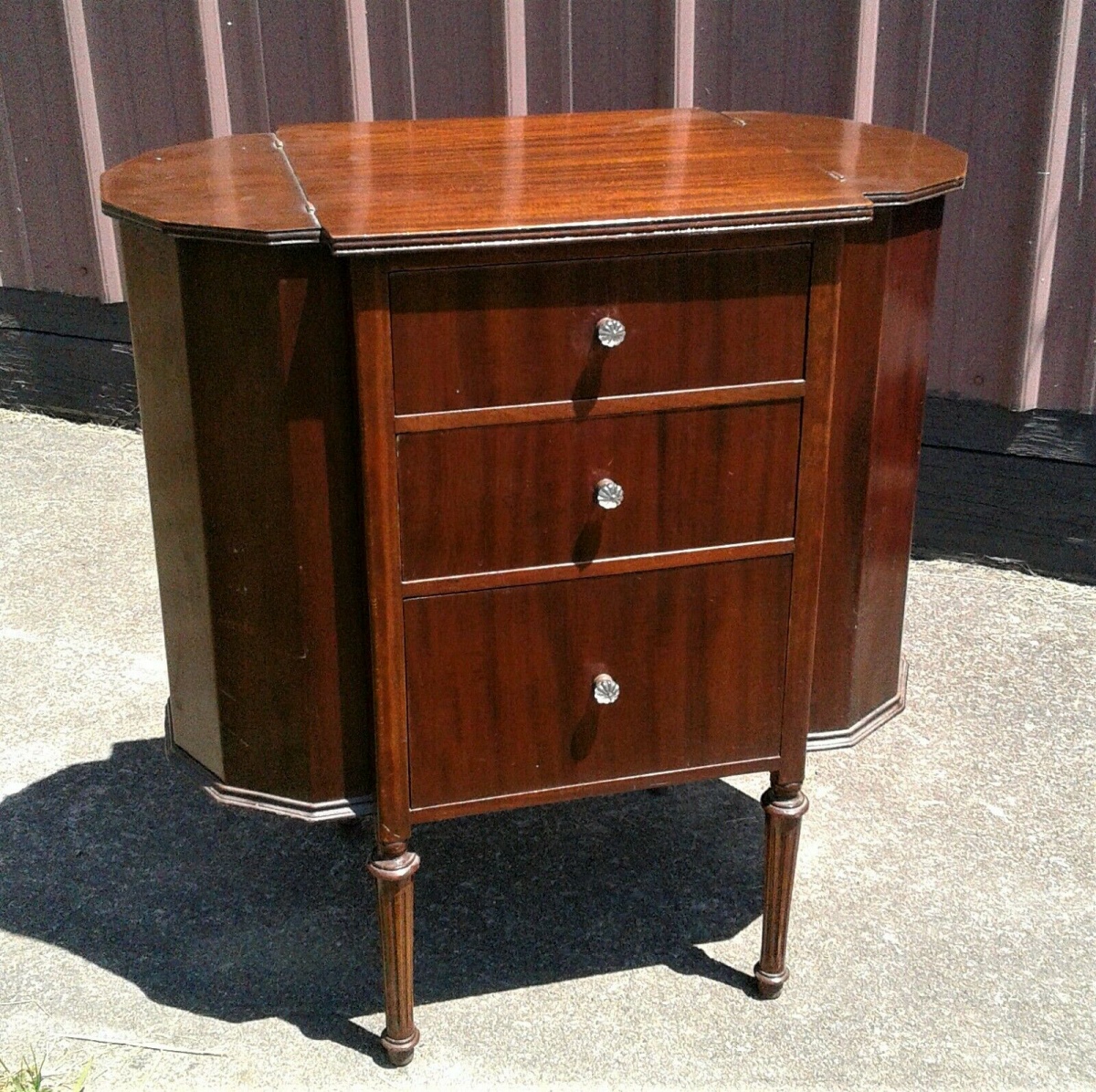 While these cabinets were advertised in 1915 by the Buckeye Furniture Company for $12.50, today they cost just a bit more. We've seen these examples of these cabinets from the early 20th century sell for $250 or less. However, unmarred mahogany examples can go for $400 or more. 19th century versions like the Duncan Phyfe style models and others can sell for around $1,500.