He moved in the day he closed on the home and began the long journey of transforming the dilapidated property.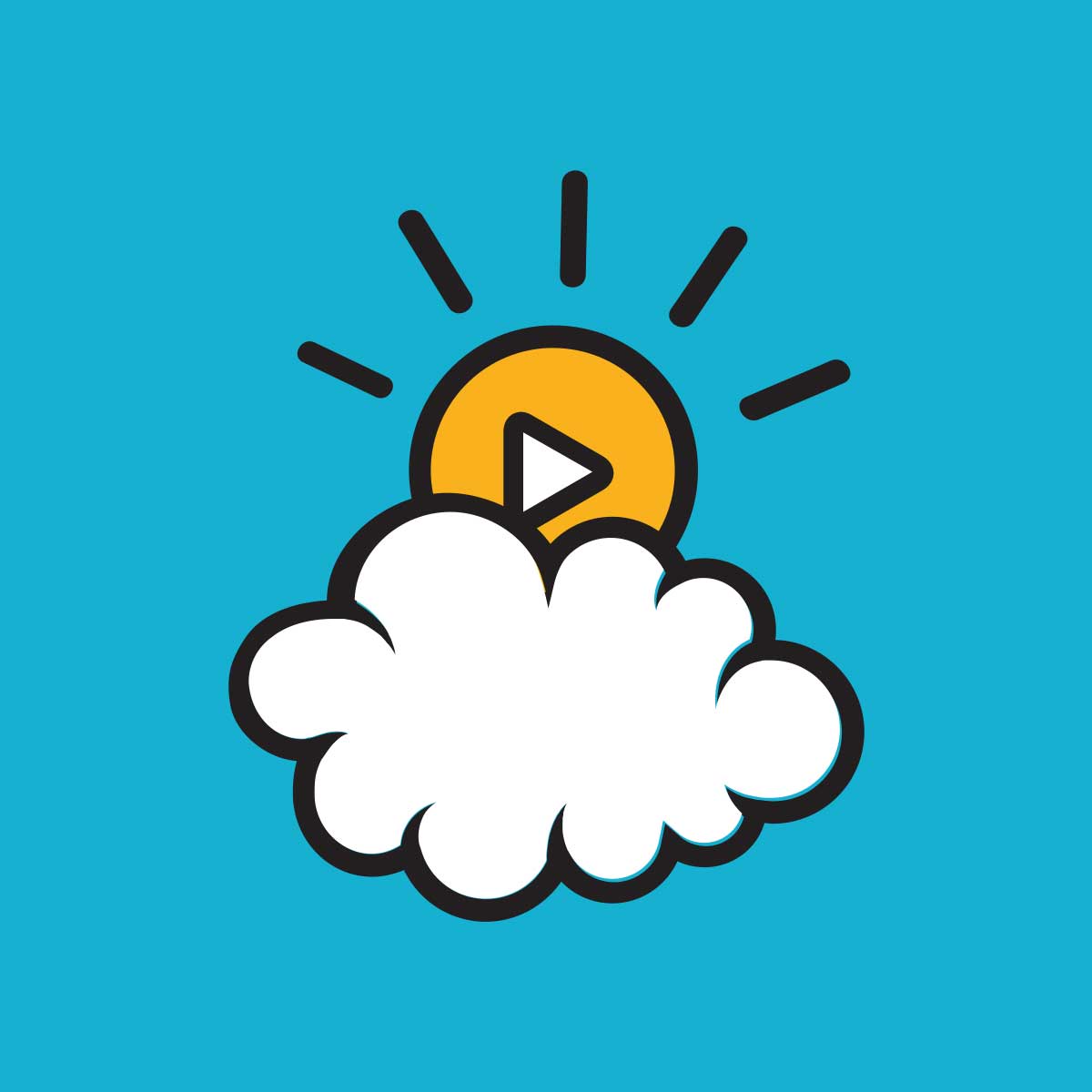 LittleThings
The idea of getting a fixer-upper sounds like fun for many people. Taking a house and restoring it to its glory can be a rewarding challenge, but like Chip and Joanna Gaines have pointed out on their show of the same name, it's not for everyone.
One Detroit man took on the challenge and then some. He spent the last decade renovating a home he bought for just $1,500.
Michael Gray's life wasn't in the best place when he purchased the home in 2009. He was living in his niece's basement at the time, unable to find work despite having a college degree. He purchased the home in 2009 from his nephew, a real estate broker. He used some money he had from a settlement from being hit by a car the year prior.
He moved in the day he closed on the home and began the long journey of transforming the dilapidated property. He explained that journey in an interview with Business Insider.
In 2009, Michael Gray was living in his niece's basement when he was presented with the opportunity to become a homeowner. He purchased a home just outside of Detroit's University District from his nephew, a real estate broker, for $1,500.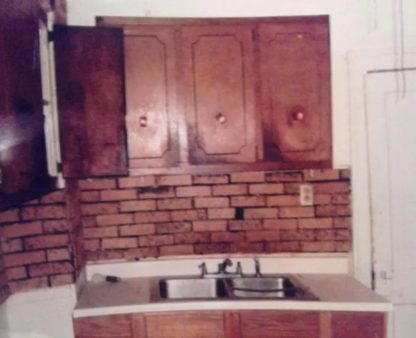 Like too many people in Detroit, Michael was down on his luck. He was unable to find work despite being a college graduate. The only money he had was money he received from a settlement for being hit by a car the year prior, which he used to purchase the home.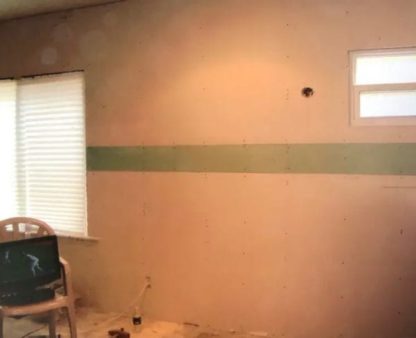 Michael moved in the day he purchased the home, even though he had only an air mattress to sleep on and the home was infested with mites, spiders, and mice. "In Detroit, if you're not there, or you don't have someone there, someone will come in and take your stuff. It's gone in a matter of 15 minutes, gone," he explained to Business Insider.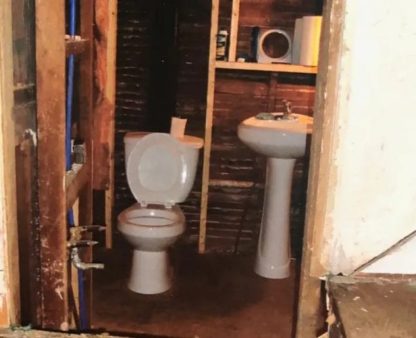 That wasn't the only issue with the house. "The plumbing wasn't working," Michael recalled. "We were not able to use the toilet at all." He knew from the start that the home was going to need quite a bit of work.
Michael worked on the house room by room. He gained some experience working as a day laborer as he struggled to find more long-term employment. "I also began to craft my rehab skills working as a laborer for guys who were fixing up homes to rent," he noted.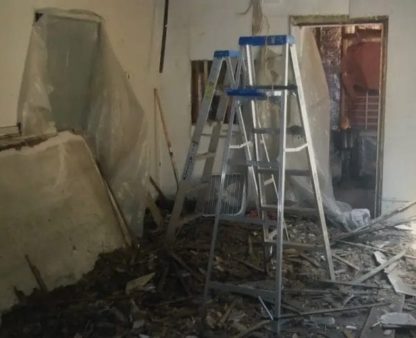 Michael's wife, Cynthia, was his fiancée at the time. She was supportive of his plan to fix it up. "My wife had been with me through thick and thin, and I told her that I was going to give her a house that she would be really proud to keep, live in, and show off," he recalled.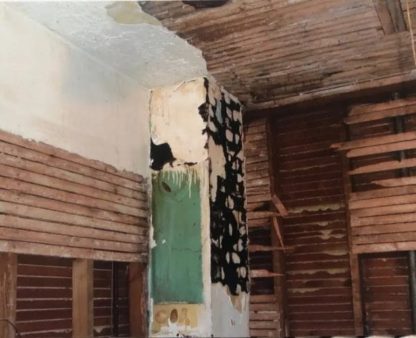 The house had to be completely gutted, according to Michael. "I tore everything out, all the way down to the studs," he noted. He was able to do almost all the labor himself, visualizing that he would "make it a family home forever."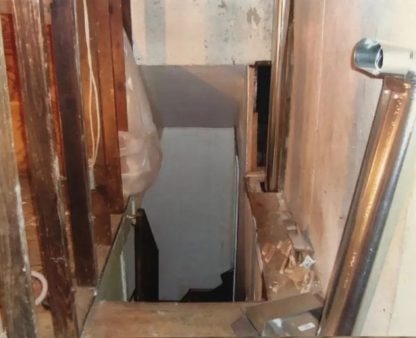 He learned things by asking questions and paying attention to work done by others during his day jobs. "When I was part of that renovation team, I watched the guys, I asked questions, and I said, 'I can do this.'"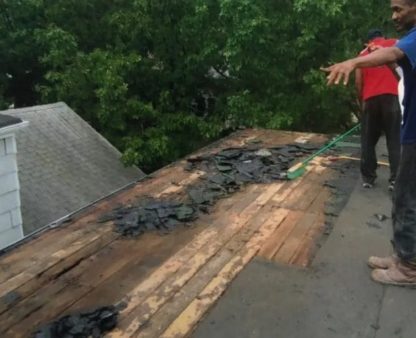 Thankfully, he had some friends help him out with the repairs he didn't know too much about. They helped him with drywall, the electrical box, a new furnace, a hot-water tank, and central air, among other tasks.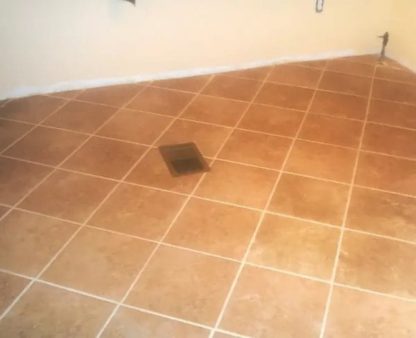 The hardest part for Michael was fixing the broken beams in the ceilings. The easiest part was the tiling. "It was hard work, but I enjoyed doing the tiling because if you put a lot of love into what you do, your floors reflect a lot of who you are," he said.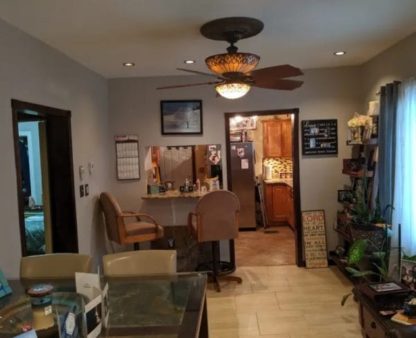 All of the major renovations to the home were completed by July 2012. That doesn't mean Michael was done with the work, however. He is constantly finding ways to improve on the home. Currently, he's upgrading the basement, a job he hopes will be complete by next year.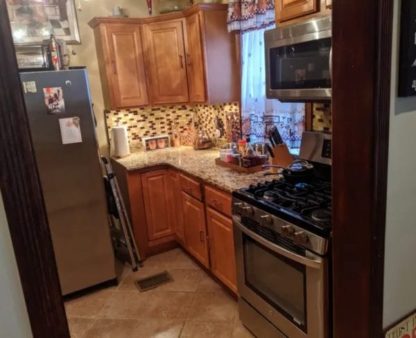 As for aesthetic touches, that was all Cynthia's doing. "She had picked out the paint she wanted for each room and, after the drywall went up, I put the primer on and painted. I was closing out the rooms as we completed them," he said.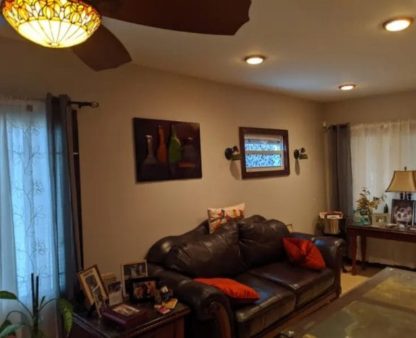 She picked out every detail of the decor, and he was happy to let her do that. "That was for her. She shopped 'til she couldn't walk anymore," he joked. In all, Michael has invested $70,000 into the home.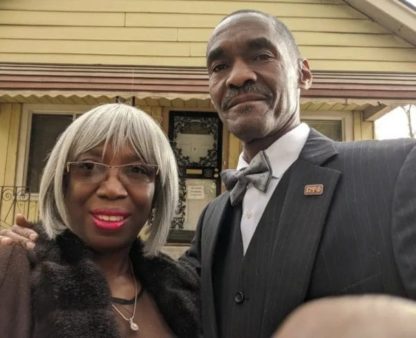 Michael and Cynthia celebrated their 10th wedding anniversary on November 2. Michael enjoys his beautiful three-bedroom, one bathroom home with Cynthia on the weekends, spending his weekdays working as a machinist in Bowling Green, Ohio.