This WWII vet is reunited with a love letter he wrote to his future wife during the war… and it'll bring tears to your eyes!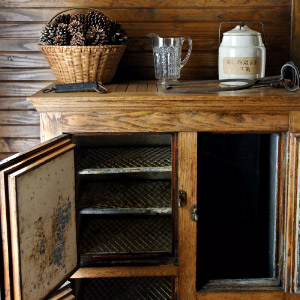 Dusty Old Thing
When Bill Moore was 20 years old, he was a soldier in World War II. He communicated with his (future) wife Bernadean by love letters. They ended up being married for 63 years, until her death in 2010, and had three children together. Over the years, their love letters got lost…
Fast forward to present day. Ilene Ortiz from Westminster, Colorado, bought a vinyl record at a local thrift store — and discovered a love letter tucked into the sleeve. After working with a local news channel, she was able to track down Melinda Gale, Bill's daughter. Melinda then brought it to her father. He tearfully read the letter out loud, and cameras were able to capture the touching moment.
"You are so lovely, darling, that I often wonder how it is possible that you are mine. I'm really the luckiest guy in the world, you know. And you are the reason."
Watch the video to hear Bill lovingly read the letter out loud, and to hear more about this sweet story.
In the mood for another sweet-but-a-little-sad love story? Check out this video.