It was a special time in fashion.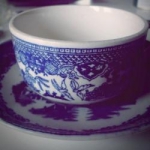 Rose Heichelbech
Every decade has its peaks and valleys when it comes to fashion. However the '70s had some especially far-out clunkers that most people who lived through those years do not remember fondly. And, if you thought there wasn't all that much to regret about '70s fashion then you must have been born too late! Here are 12 '70s fashion trends that can stay in the past as far as we're concerned.
Country Style Hats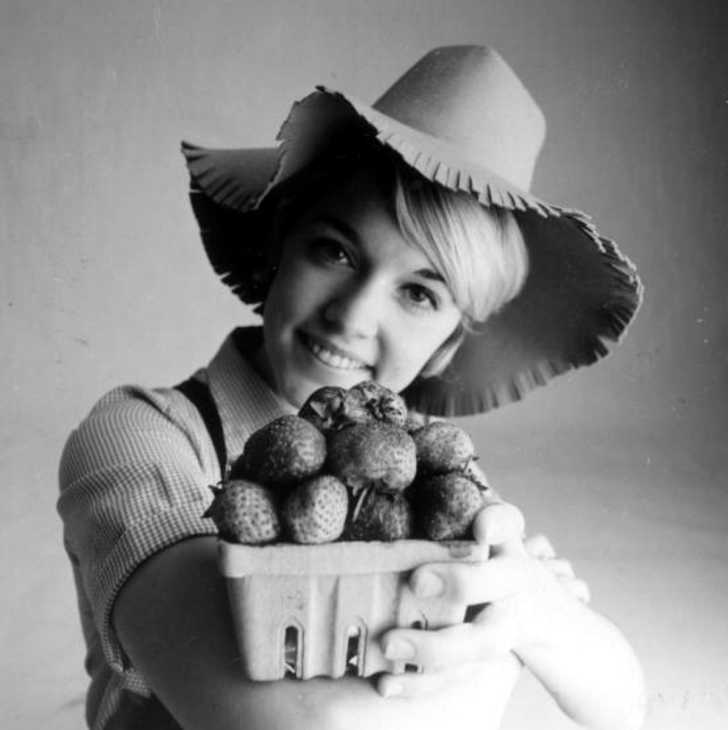 It seems like a lot of people wore those floppy wool or felt hats that gave one the "country" look of an old timey farmer. It was part of an overall rustic theme that was common at the time.
Short Sleeves Over Long Sleeves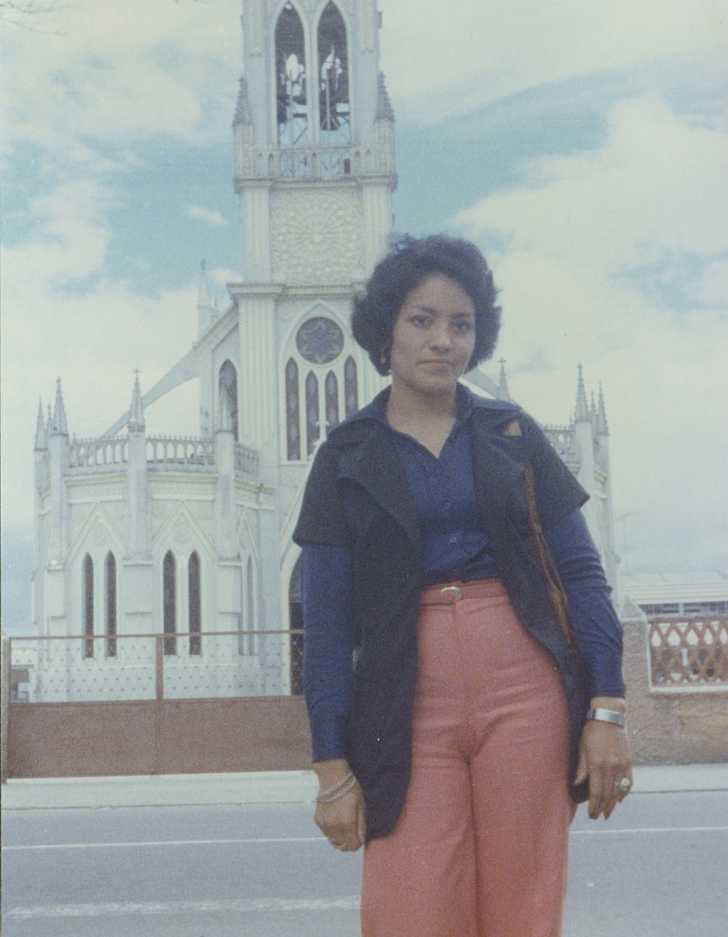 This trend was really common in the '70s, especially those button-up shirts on the outside and a knit, long-sleeve shirt underneath.
All-brown Suit Combos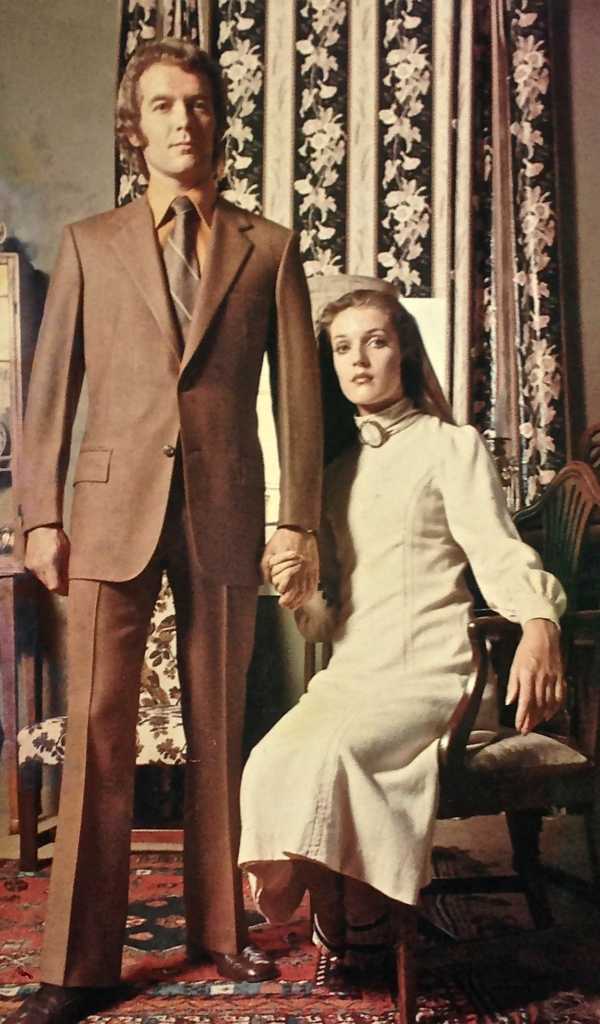 If there was one thing the decade was not missing it was the color brown. Monochromatic outfits and suits in brown were considered quite chic at the time.
Crocheted Skull Caps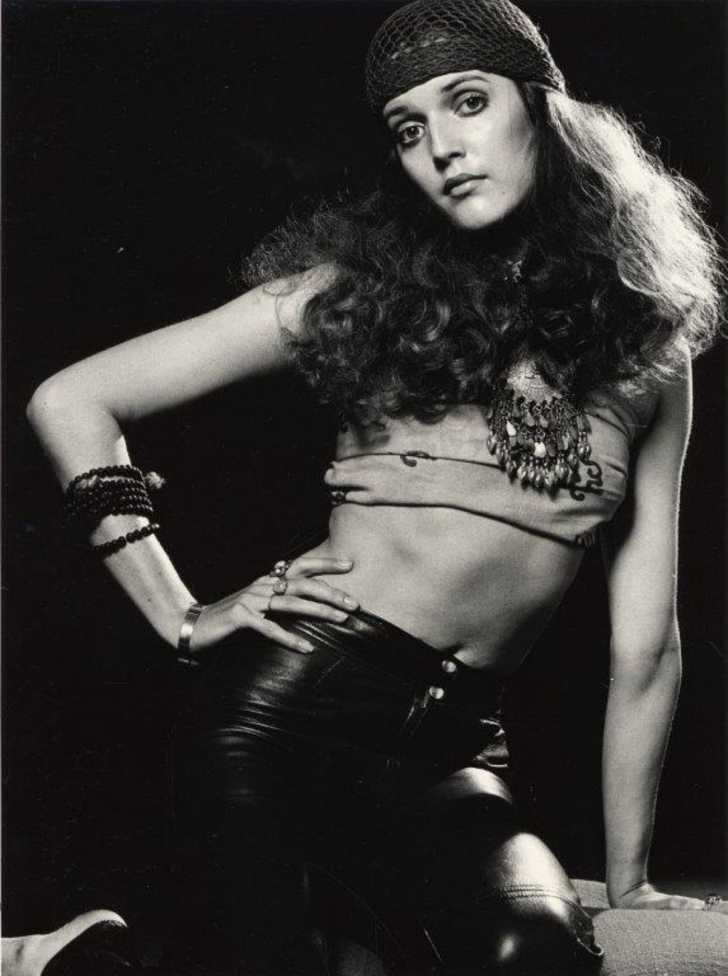 These tight little hats didn't serve much purpose except as a fashion look. And then they came back around in '90s but thankfully didn't last that time, either.
Brightly Patterned Pantsuits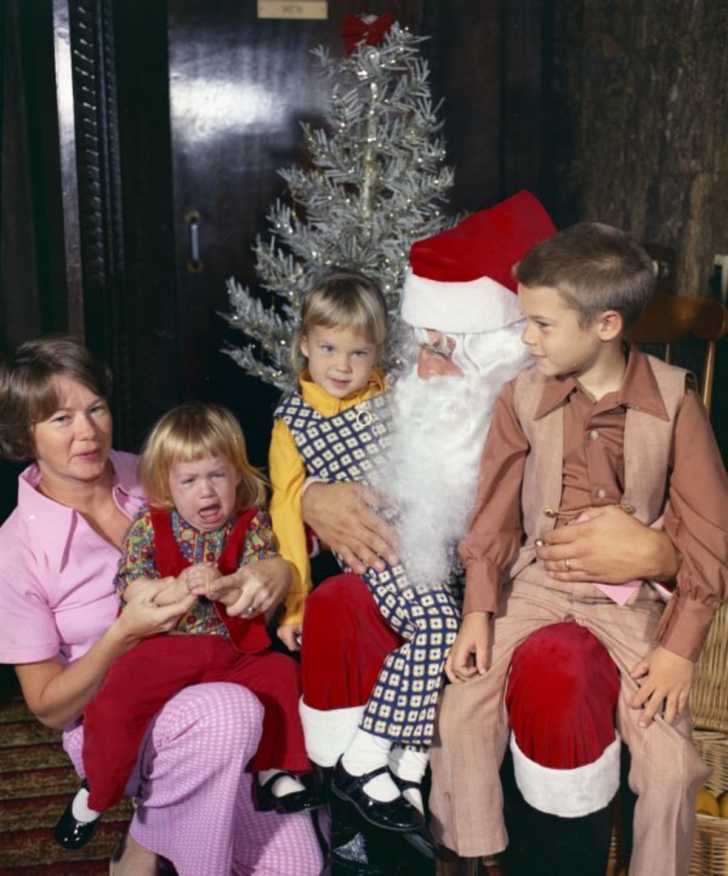 Be it a jumpsuit or a 2-piece these colorful suits were made in every size including for kids and adults, male and female. They were available in an eye-watering array of saturated colors and patterns, usually in a synthetic fabric like polyester.
Safari Wear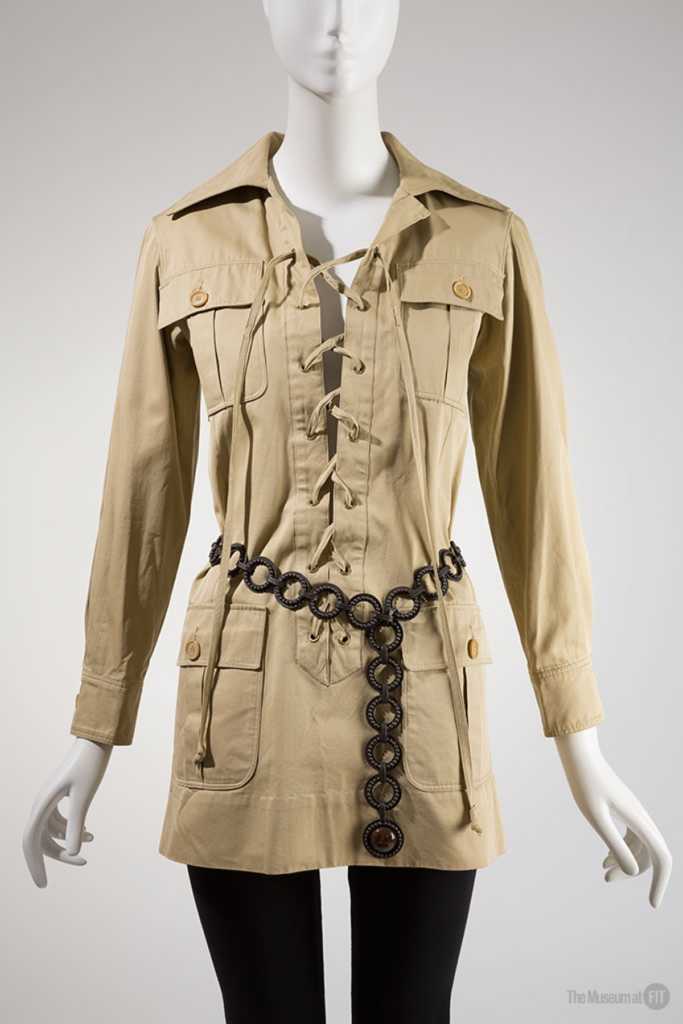 Along with a taste for the exotic prints of India and Asia, the '70s was also the decade of safari shirts and suits which hinted at expensive vacations to African nature reserves.
Head-to-toe Knits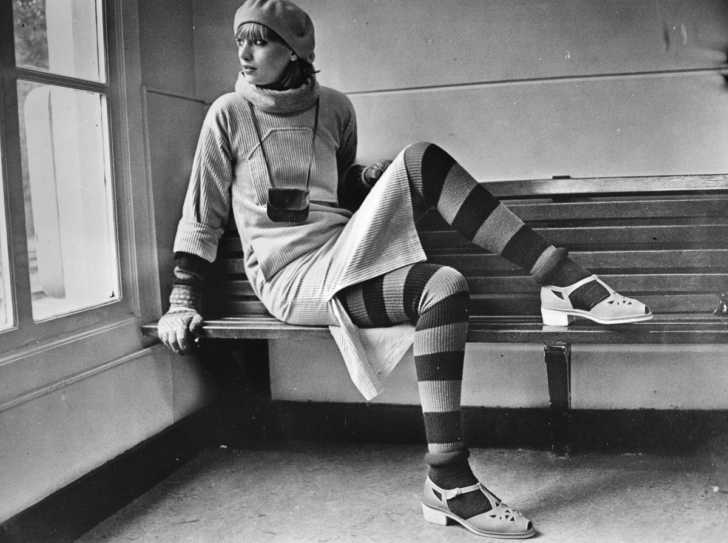 Chunky sweaters, knit stockings, knitted berets, sweater dresses, and skirts were not uncommon to see in the '70s, even paired all together for a combined sweater-riffic look. It was unlike any other decade.
3-piece Suits for Women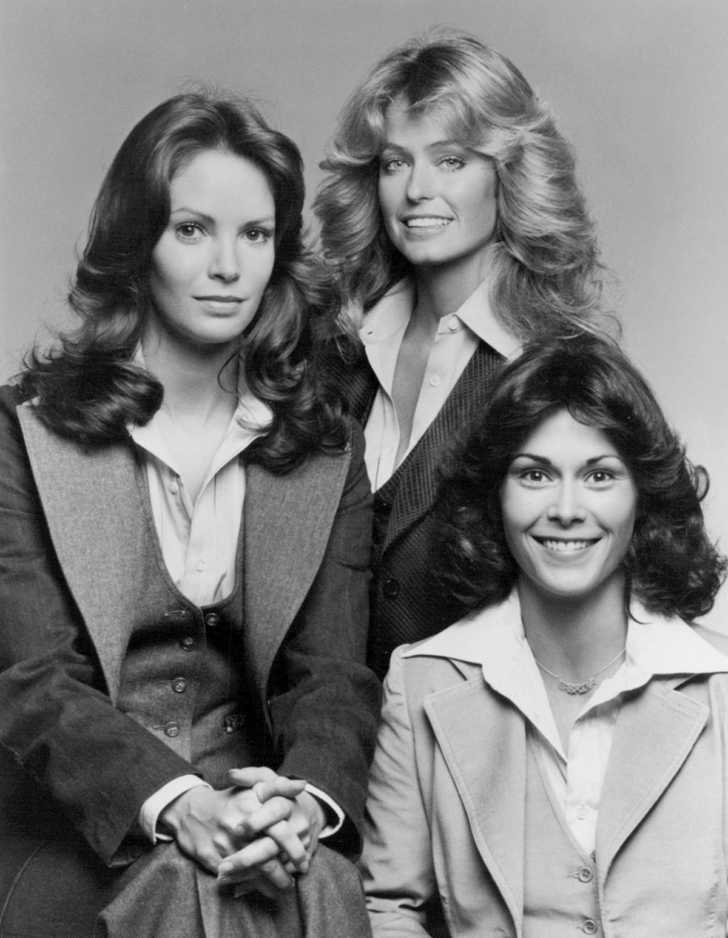 At the time menswear for women was having a bit of a moment with women like the actresses from Charlie's Angles (Jaclyn Smith, Farrah Fawcett, and Kate Jackson) and Diana Keaton sporting pantsuits with matching waistcoats. While there is nothing wrong with menswear as a trend for women the wide collars and synthetic fabrics leave something to be desired from this particular fashion statement.
Baby Blue Tuxedos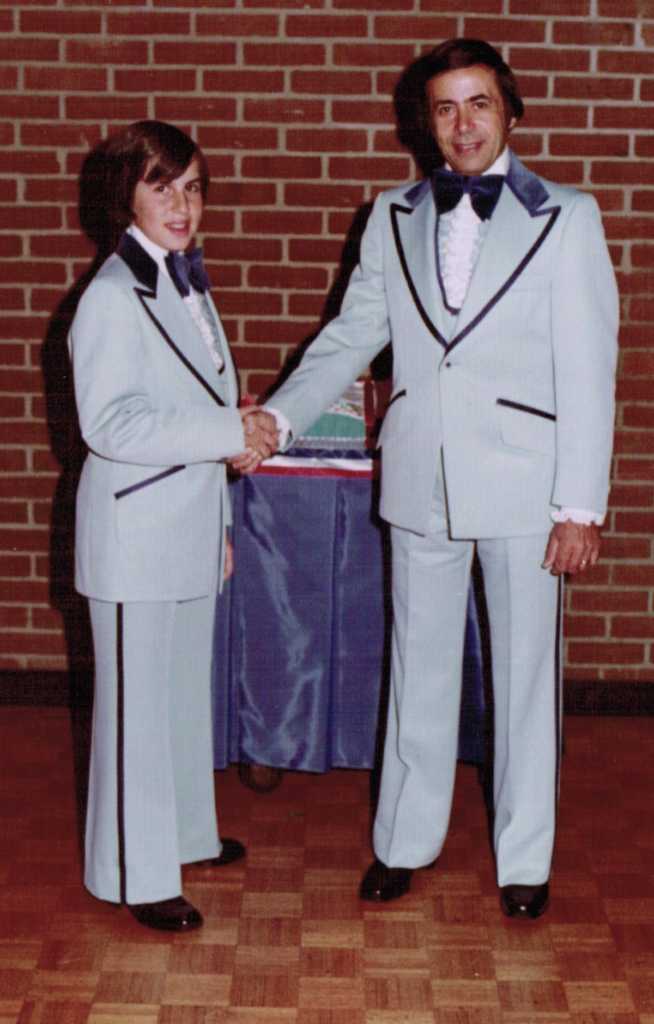 Is there anything more iconic of this era than the pastel tux? Especially with the ruffle shirt and a the contrast piping around the lapel? We don't think so…
Denim Outfits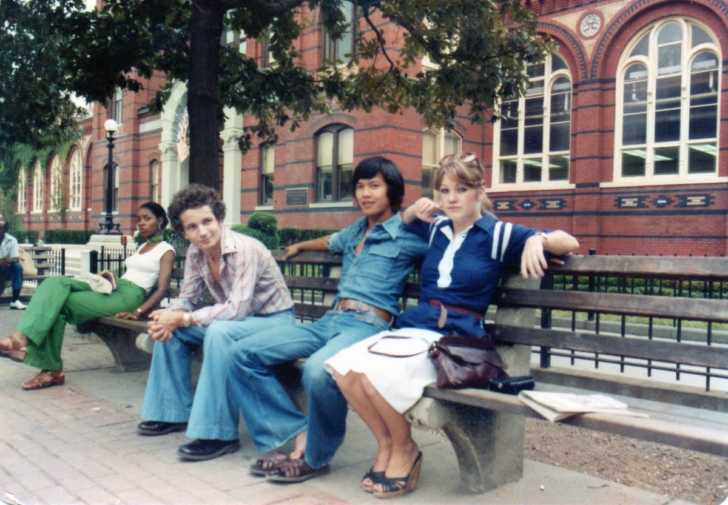 From denim shirts worn with jeans to denim vests to denim dresses, there were a lot whole-denim outfits in the '70s. This is another trend that popped up again in the '90s but the "Canadian tuxedo" (as it is also known) today is largely a thing of the past.
Crochet Gone Wild
The '70s were the decade of a newfound love of anything DIY from sand art to carved candles to elaborate crocheted items in bright colors. Popular crocheted items of the day included fringed ponchos, granny square blankets, and elaborate sweaters made with many different colors of yarn.
Oversized Houndstooth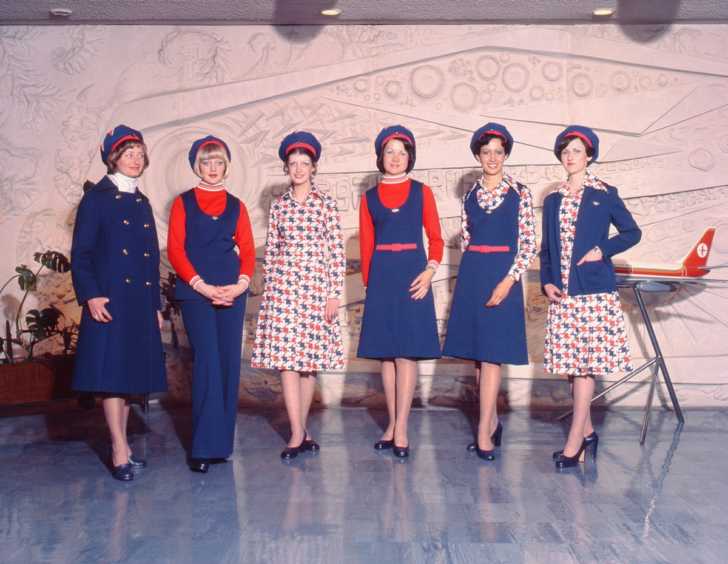 Oversize patterns in general were popular in the '70s, but houndstooth was a particularly dizzying one.
There are fashion faux-pas in every decade, but we can't help thinking that the '70s was just too bold in terms of what people wore. Did you wear any of these fashion trends? Were there any of the '70s looks you loved and would wear again?