It's around 45,000 years old.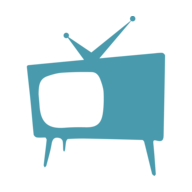 Timothy Roberts
Many of us appreciate animal paintings and we might even find ourselves looking through animal pictures online for hours on end.
If you want to see the oldest known painting of an animal, however, you would have to travel to the Indonesian island of Sulawesi.
Dating of the cave painting was done by Griffith University and Pusat Penelitian Arkeologi Nasional. They think that it may be as old as 45,000 years old, although the dating process is always under debate.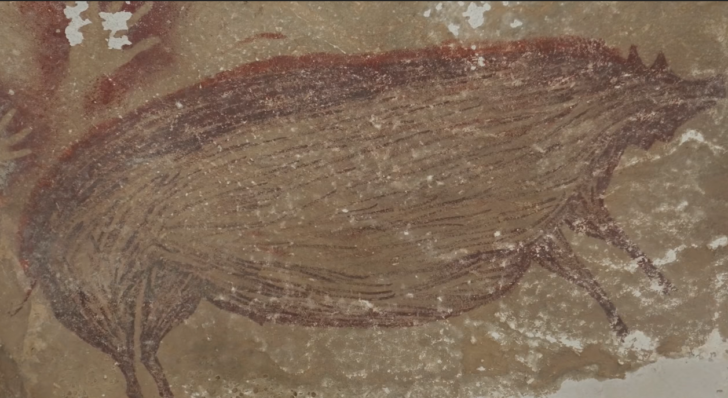 According to CNN, the painting was made using red ochre pigment and is 187 cm x 110 cm.
They feel that artistic expression was shown in this earlier painting, which is changing their perception of how it may have started in Europe.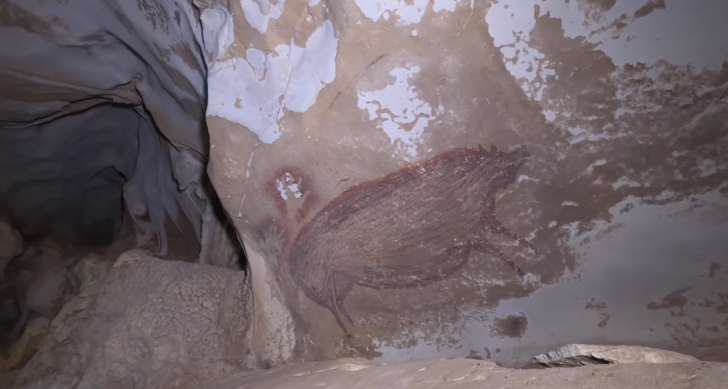 According to CNN, Maxime Aubert, the co-author of the study and an associate professor at Griffith University in Australia, shared that the view was "Eurocentric".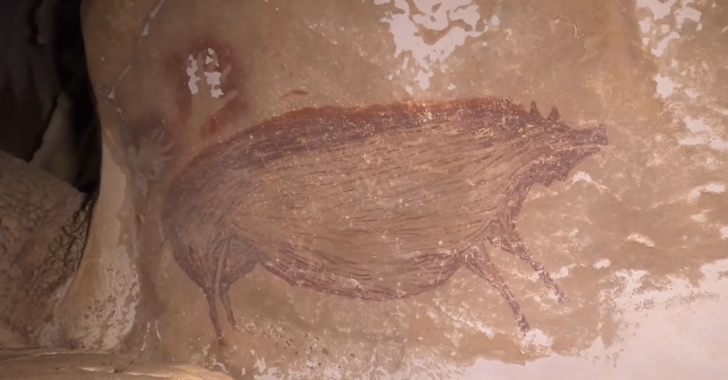 You can see more about this old cave art in the following video: