Jon Kasdan posted a new picture on Twitter with the caption, "The office is open."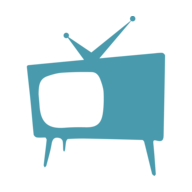 Timothy Roberts
Jon Kasdan posted a new picture on Twitter with the caption, "The office is open." This is significant because he just so happens to be the co-writer of the new Willow series.
If you happen to love the 1988 film, Willow, then you can start getting excited now. The sequel movie is already moving forward according to Kasdan. He went on Twitter so that everybody would know that the office was officially open for the new sequel and it's ready to be made. A picture of a cap with an illustrated Willow hanging from a corkboard was posted. The illustration also has the character's name.
The office is open. pic.twitter.com/wty5ENi3He

— Jon Kasdan (@JonKasdan) January 6, 2020
It was confirmed last year that a sequel to the fantasy movie was being made. As it turns out, it is more than a sequel, it is an entire series that will be streaming on Disney+. According to the Los Angeles Times, Kasdan has written the plot. Ron Howard, who was the co-writer of the Star Wars film, 'Solo' with Kasdan had also teased about the sequel on an MTV podcast. That podcast, Happy Sad Confused is where he said: "There are some really serious discussions going on with Jon Kasdan, who was one of the writers of Solo, who kept hounding me about Willow the whole time we were shooting and also hounding Kathy Kennedy."
Willow (1988) pic.twitter.com/MNmJHK3CBs

— Disney+ (@disneyplus) October 14, 2019
It was back in the first half of 2019 when negotiations for the sequel were underway. According to Variety, it fell under the Lucasfilm banner. It may also be possible that the original actor, Warwick Davis will be playing the role of Willow. "Warwick is so cool and so good and he's such a good actor that I really hope we get the chance to see the mature Willow in action," Howard said. Joanne Whalley, Billy Barty, and Kevin Pollak were also stars from the original film but it has not yet been said if they will be returning for the sequel.
Me too! I've also noticed an increase in people yelling #Peck at me! https://t.co/cr1C3KN9Ke

— Warwick Davis (@WarwickADavis) November 19, 2019
The film was not well received in theaters when it was originally released. It continued to grow a strong following and since that time, it has become a cult favorite. The movie is associated with a farmer and magician, Willow Ufgood who is supposed to protect a baby girl that can overthrow an evil queen. The adventures of Willow and his allies then make up the movie, including a sorceress and swordsman who try to keep the baby safe. There is not much known about the series but it may pick up where the movie ended three decades ago.