It was made in 1954, which means the Michael Curtiz musical is now turning 65 this year.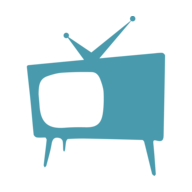 Timothy Roberts
People begin watching holiday films almost as soon as December arrives. In fact, they start playing on many channels in November and sometimes, even earlier. One of those classic films that are often at the top of the watchlist is 'White Christmas'. It was made in 1954, which means the Michael Curtiz musical is now turning 65 this year.
There is another reason to consider watching this Christmas classic. It seems as if the Frazier History Museum is going to begin their '65 Years of White Christmas' exhibit. According to WHAS11, the museum, which is partnering with the Rosemary Clooney House will showcase authentic items from the film starting Friday.
One of the items that is going to be displayed is the original sleigh, along with the blue dresses worn by actors, and many other costumes. You can see those costumes while Rosemary Clooney and Vera-Ellen are singing 'Sisters'. You will also be able to see various personal memorabilia from actors, the original soundtrack and promotional posters.
Back by popular demand—White Christmas exhibit opens on Black Friday at @FrazierMuseum. See the costumes, hear the music, and even take some home with you if you'd like. #WakeUp11 pic.twitter.com/ItJAcMx9GR

— Rob Harris (@robharristv) November 27, 2019
This isn't the first time that the exhibit has been shown. In fact, it was so popular that it is back for another round. The museum will have replica backdrops so that you can recreate scenes from the film and take some pictures to post on Instagram.
Various interactive events are also included, such as, "Celebrating a Classic: Inside White Christmas." That is a session you can enjoy with Nick Clooney, the brother of lead actress Rosemary Clooney.
The proprietors of the Rosemary Clooney House will moderate the event. You can purchase your ticket online and get a complimentary beverage with the entrance fee.
Nick Clooney joins us next week for Inside #whitechristmas Nick in conversation with the proprietors of the #rosemaryclooney House, Heather French Henry and Dr. Steve Henry. Access to the exhibit 65 Years of White Christmas & more tickets at: https://t.co/ghOfDkZJwf pic.twitter.com/bpbQkQ8hOR

— FrazierMuseum (@FrazierMuseum) November 27, 2019
Some items from Henry's personal collection will be shown in the exhibit. They purchased Rosemary Clooney's Home after she passed away and turned it into a museum in honor of her legacy.
"The journey of how we collected these costumes is just as interesting as the costumes themselves," Henry said. You can take a look at the collection on the Rosemary Clooney House website.
https://www.facebook.com/fraziermuseum/posts/2637363923019832
A Christmas themed gift basket will be auctioned off in a silent auction. A family membership to the Frazier will be included, along with an engraved bottle of Eva Williams single barrel bourbon.
If you act quickly, you may even be able to take advantage of a 20% discount on a unique Christmas gift from the White Christmas universe.