What Is it? March 26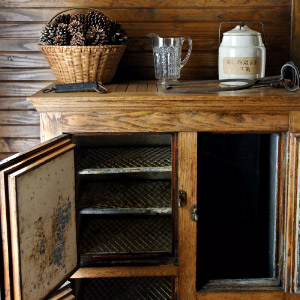 Dusty Old Thing
The Homestead National Monument of America in Nebraska posted this photo and asked our readers help in identifying this object. They are part of the National Park Service and help document the western expansion and life of homesteaders on the Plains. We've enjoyed their posts on Dusty Old Thing.
They write, "Canyou help identify this tool? A visitor bought it at an auction and everyone seems to be stumped on what it is. The metal handle opens the two wood pieces. One wood piece is attached to a metal bar and can be swivelled. The short chain can be set to hold it open. Let us know your ideas? Thanks from Homestead National Monument of America."
A couple of our readers thought that it was used in weaving.
Your ideas?
Thanks! Homestead on!